[vc_row][vc_column][vc_column_text]
Schools, Daycares and Activity Centers Open in Jersey City
Jersey City Schools Daycares are slowly opening again for the kids. All of them are taking proper precautions and measures to make sure your children are safe. We have created a list of Jersey City schools daycares, and activity centers that are already open or planning to open soon.
We understand that with so many options available, picking the right school can be stressful and confusing. So, here an Education Guide 2020-2021 to help you through. Read this blog if you are planning to keep your child home for now and looking for at-home educational resources.
189 Brunswick St #7th, Jersey City, NJ 07302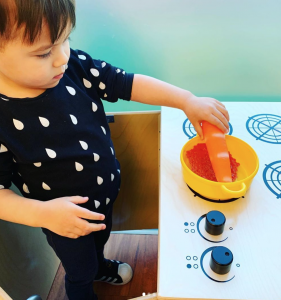 The Brunswick School opens back on July 15th. You can email them here for more information [email protected].
Address: 
255 Brunswick St, Jersey City, NJ 07302
Kiddie Academy of Hamilton Park is now open! For more information about enrollment and our health and safety measures, please contact them directly at 201-241-4443 or email them at [email protected].
110 1st St, Jersey City, NJ 07302
The WALDO School thanks all their students, teachers and families for an exciting, safe and fun Waldo Summer Camp. And, they look forward to welcoming all the families for the Academic Year starting September 8th 2020!⠀
159 2nd St, Jersey City, NJ 07302
Academy of Excellence Preschool is currently enrolling for September 2020! ⠀
*call: 201-963-5555⠀
*email: [email protected]⠀
*visit: https://buff.ly/34lmpRp⠀
⠀
They are here to answer your questions regarding their accredited curriculum infused with STEAM, small class sizes, new and improved cleaning procedures and our passionate and dedicated teachers. ⠀
Jersey City Schools Daycares
Address: Multiple Locations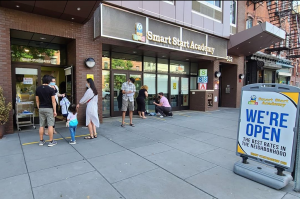 All of Smart Start Academy locations are now open. Because they have added extra precautions and superseding CDC and DCF guidelines to make sure full safety for your child, they can be trusted. You can find more information here.
Address: 276 1st St, Jersey City, NJ 07302
Smile Preschool and nursery is now open. Also, you can call them for more information at (201) 963-8533.
Address: 33 Park View Ave, Jersey City, NJ 07302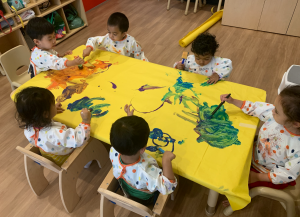 Park View Academy is now open. Give them a call or send an email and you too can join their PVA family!  Phone (201) 499-5775 Email [email protected].
Address: Multiple Locations
Galileo Preschool is now open at its multiple locations. Visit their website to reserve a spot for your child as registration are now open.
Address: 220 Sinatra Dr, Hoboken, NJ 07030
Apple Montessori will be opening on July 6th. You can find more information on their website here.
Address: 2 Montgomery Street Jersey City, New Jersey 07302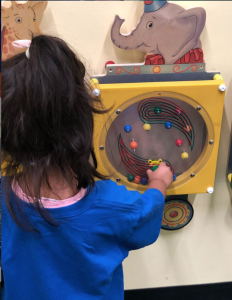 Great news! Adventures in Learning is now open and they are taking extensive measures for the safety of all the children. You can contact them for more information here.
The Growing Tree II Learning Center Jersey City, a program of UCP of Hudson County, provides daycare services for children 6 weeks to 4 years of age. The Growing Tree II is approved by NJ Department of Children & Families for meeting Health and Safety CDC COVID-19 Guidelines and are now open! Set up a virtual meeting by calling them at (201) 386-1502 or email them at [email protected].  Hours of Operation are from 7:30 a.m. – 5:30 p.m.
209 Third Street Jersey City, NJ 
September 3rd, 2020 – Back to School in Person!!! School and teams are ready to start a new bilingual journey. Administration remain at your disposal for more information: https://www.faacademy.org/admissions/request-information

210 9th St, Jersey City, NJ 07302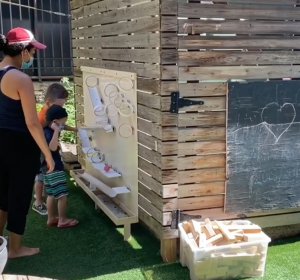 They have been open since July 6th. We only have a couple of spaces open in PreK 4.
150 Warren St #108, Jersey City, NJ 07302
Applications for the 2020/2021 school year open Tuesday, September 8 and will be reopening their doors.
10 Regent St, Jersey City, NJ 07302

Hudson Montessori School is open. Their teachers and staff remain committed in supporting our students and parents' well being and learning. A the moment, they are offering their Virtual Parent & Me class that embraces the Montessori approach to learning and serves as an introduction to their Toddler & Bridge Programs. Open to children ages 24 months-36 months. More information here. They are open 5 days per week and offer parents the ability to send their child on-site or keep them home for Distance Learning. We have a (virtual) open House coming up on 10/24:
The links to register for the Open House are here: http://hamiltonparkmontessori.com/admission/visit-us/
Happy Days Daycare and Preschool

Happy Days Daycare and Preschool has openings for children ages 2.5-5 years of age now! They are a small school safely reopening under NJ Department of Children and Families State guidelines and have been in operation since 2013 with highly experienced teachers and staff. They are also able to accommodate children up to 12 years of age to do remote learning at their school. Contact them for more details at 201-781-2273 or at happydaycare1[email protected]. They are located at 102 VanReypen St, Jersey City.
Jersey City Activity Centers
My Gym Jersey City is opening on July 6th! They are implementing the correct measures for the safety of your child. Read more here. Starting the
week of July 6th, they will hosting Classes, Private Play Dates and Camps following all state guidelines. While closed, they have been busy cleaning the carpet, touching up walls and equipment and the whole gym is been sanitized professionally. Also, they have re-arranged the equipment to allow for even more space to run around, burn energy and have fun! Your health and safety have always been their priority, and these are the protocols they will implement.
The Little Gym is the world's premier enrichment and physical development center for children ages four months through 12 years. Programs at The Little Gym of Jersey City help kids become more mobile, confident, and independent. Our programs are purposefully designed to help children of all ages face life's adventures with autonomy, excitement, strength, and determination! Choose from a range of instructor-led programs, including Parent and Child classes, Preschool Gymnastics, and Grade School Gymnastics, in addition to Awesome birthday Bash Parties and Parents' Survival Nights.
JC Taekwondo Academy will open July 6th for regular classes as well as summer camp.  As a reminder, their website is www.jctkd.com their phone number 201-832-7456. The school focuses on that fact that people are different and the way they learn is individualized. Therefore, their approach is to provide specialized classes that address the various aspects of what our students desire. Students develop their training regimen based on their interests and preferences. They offer programs from ages 3 to 103.
Hudson Play is offering a guided in-person learning and fitness camp!! They are taking all the precautions to make sure your child can learn as well as play safely. Registration is now open. Read more details in the flyer above or visit their website, www.hudsonplaynj.com/learn

Dance classes for ages 2+ beginning September 8th at Next Step Broadway! Their registration is now open! Classes begin on September 8th. Spots are limited and COVID-19 safety protocols are in place. In-person and virtual options available! Want more info? Call them: 201.706.3025
Email them: [email protected]. Visit them online: www.nextstepbroadwayjc.com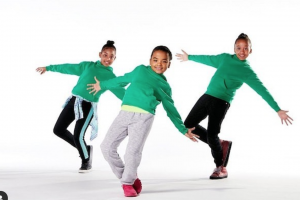 The School of Nimbus offers professional dance instruction in ballet, modern, hip hop, tap, and other dance forms for children, teens, and adults. They are going to be offering fall classes for 2020. You can see the full schedule here.

Luna De Papel is offering after school classes as all as daily classes at their studio. From painting, hand sewing to crafts, join them this fall. They are taking all the necessary precautions when it comes to COVID-19. Register about their classes here:
https://www.lunadepapel.us/mommy-and-me-classes
Performing Arts Workshop is celebrating its 9th season in #JerseyCity and the keys for this school year are SAFETY, CONFIDENCE and RESILIENCE!?⠀
⠀
The entire facility has been re-configured to allow for safe, socially distanced in-studio classes for ages 3 to 17; and upgraded technology makes virtual instruction a simple process for families who prefer at-home learning. Half-day, remote learning supervision available for ages 8 and up, 3 days per week. UV-C sanitizing towers and Air Doctor purifiers cover every square inch of space. Deep cleaning & sanitization daily (as always!). ⠀
⠀
Learn more about PAW's programs, team and COVID-19 procedures & protections at www.performingartsworkshop-nj.com. 2020-21 Youth Programs begin October 13th.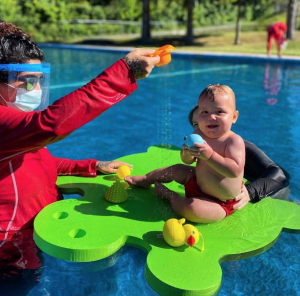 British Swim School is excited to be back with classes at the following locations:
Jewish Community Center of Bayonne and Days Hotel North Bergen (Outdoor)
They are giving parents both options for indoor as well as outdoor pools for their classes. They are taking specific measures for the safety of everyone. CLICK HERE learn about the protocols being implemented to reduce the spread of COVID-19. You can enroll here and find more information about their classes.
[/vc_column_text][/vc_column][/vc_row]