Doggy Daycares in Hoboken
Below is a handful of doggy daycares in Hoboken that we pawsitively recommend at JCFamilies. Hoboken is a super dog-friendly city where pet owners are always out and about with their pups! However, with hectic hustle and bustle of city life, it can be challenging to provide your dogs with the care and attention they need during the day. That's where doggy daycare comes in!
This blog will list all the options near you, with a holistic look at their services and what makes them stand out. Whether you're a new dog owner or a seasoned pro, JCFamilies will provide you with all the information you need to make the best choice for your furry-friend's daycare needs. As the weather gets warmer you'll want to check our dog-friendly hiking trails guide, so that you and your four-legged friends can take a nature excursion this spring!
Playful Paws
712 Jefferson Street, Hoboken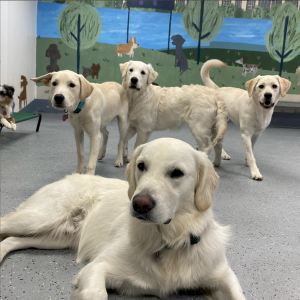 Playful Paws is a beloved pet daycare and boarding facility located in the heart of Hoboken. Known for its top-notch care and playful atmosphere, this facility offers a wide range of services for pets of all shapes and sizes. Whether you're looking to board your furry friend while you're out of town, or simply want to drop them off for a day of play, Playful Paws has you covered. It also has pet grooming services, making it a one-stop-shop for your furry friend's needs.
Camp Bow Wow
1414 Grand Street,
Hoboken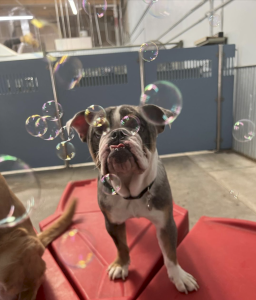 Camp Bow Wow is a popular and respected dog daycare and boarding facility in the area. It also provides grooming and ample event activities for your furry-friends to have a ball! With spacious indoor and outdoor play areas, your pups will have plenty of room to run around and play with their fellow furry-friends at the facility.
Dogboken
251 10th Street, Hoboken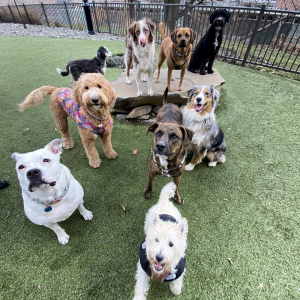 Dogboken is a well-known dog daycare and boarding facility located in the heart of Hoboken. This facility offers highly-rated services to pet owners who want their furry-friends to receive the best care and attention. It can provide half-day, full-day, and an overnight care for your dogs. They also offers dog walking services. You can schedule a meet-and-greet in advance to rest assured your pets are safe and secure. Services are available in Hoboken, Jersey City, and Weehawken.
Urban Dog/Hoboken Happy Paws
60 Madison Street, Hoboken

Urban Dog (Hoboken Happy Paws) promises that their services will be a treat for your furry-friends. It offers highly-rated daycare, walking and grooming services. In addition, they also offer pet visitations, playgroups, and an event space for you to host birthday parties for your pup! With spacious play areas, comfortable sleeping quarters, and plenty of love and attention, Urban Dog Hoboken Happy Paws is the perfect place for pets to socialize, exercise, and relax.
Donovan's Dogs
Hoboken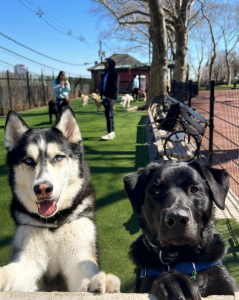 Known for its popular playgroup services, Donovan's Dog offer a range of pet care assistance including dog walking, pet sitting, and boarding. Their team of dedicated and professional staff understands the unique needs of each pet. They love providing personalized care to guarantee every pet has a pawsitive experience. The playgroups are an opportunity for your dog to run, play, and make friends at dog parks in the area. They enjoy aiming to reach proper socialization and dog park etiquette.
Trusty Tails
Hoboken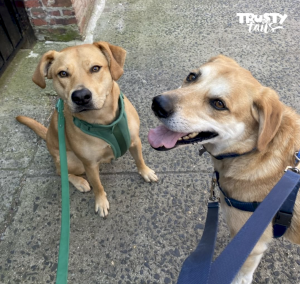 Trusty Tails is a full-service pet-care company servicing Hoboken & Jersey City and many other parts of Hudson County, New Jersey. Launched in 2006, they provide 24/7/365 services through a team of professional, pet-loving care givers. Their services include pet sitting, dog walking, and overnight pet care, either in your home or ours. For more information visit their website.
Hoboken has a great selection of doggy day cares that cater to the needs of both dogs and their owners. Whether you're looking for a safe and social environment for your furry friend while you're at work or simply want to give them some extra attention and exercise during the day, there are plenty of options to choose from. You can also visit dog parks and dog friendly places in Hoboken with your furry pup.
Updated April 28, 2023