JCFamilies' School, Summer Camp & Daycare Fair 2021
May 22 @ 10:00 am

-

2:00 pm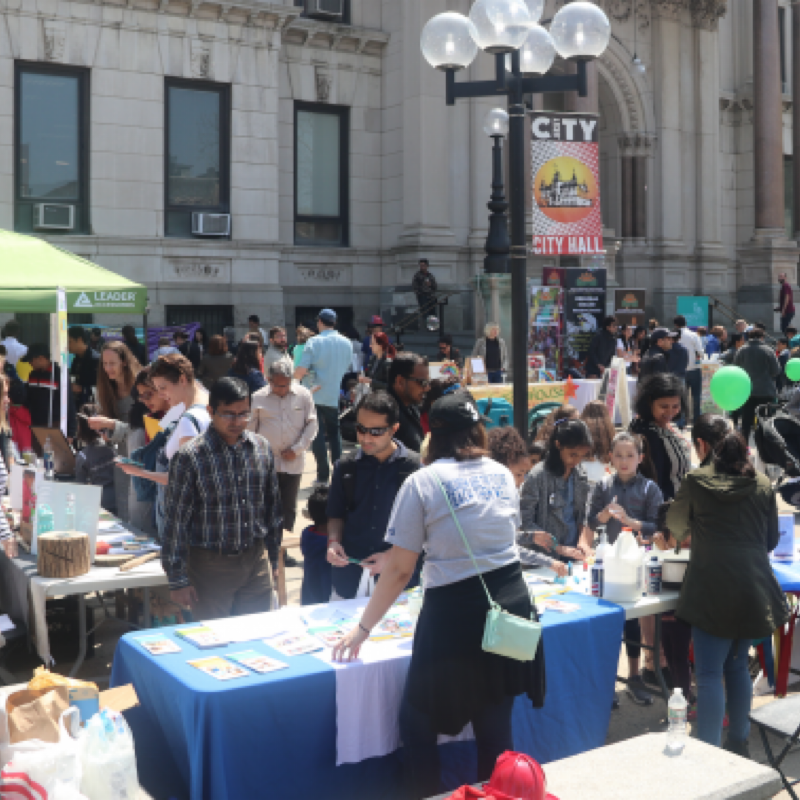 JCFamilies' School, Summer Camp & Daycare Fair 2021
Are you looking for a Summer Camp or summer activity/programs for your child?
Join JCFamilies' School Summer Camp & Daycare Fair 2021 on May 22nd from 10 am to 2 pm at City Hall Plaza, Jersey City. This event is free to attend. We will also have an entertainment corner for kids with our Fun Under The Sun event that will include music, dance performance, magic show, bubbles and more.
ALL kids and adults are welcome to join this FREE event! Please wear a mask and keep social distancing in mind if you attend. 
This is the only fair in Jersey City where you can get information about & also speak to the representatives of several Schools, Day Cares, Summer Camps & Activity Centers in & around Jersey City & Hoboken. Browse through several camps while the kids are entertained, and hopefully, by the end of the 4-hour event, you will have found the perfect summer camp for your child.
It may not seem like it now, but summer is coming! So it's never too early to start planning your summer camp plans for the kiddo(s). Find out more information on what programs are out there all in one place. We will have over 30 programs attend and ready to tell you more about what they can offer you.
Date and time: Saturday, May 22nd, 2021, from 10 am to 2 pm
Location: City Hall Plaza
Street: 280 Grove Street
City/Town: Jersey City, NJ
Below is the list of schools, summer camps, and activity centers attending:
Ready for the summer? The Brunswick School's Summer Camp Registration Link is now LIVE with great weekly themes like robotics, time machine, under the sea and more.
Camp Dates: Monday, June 7th through Friday, August 20th (4-week minimum required).
Camp Schedule: 5 full days. Extended Hours available: 4:30 PM-6:30 PM for an additional rate.
Meals: Breakfast, lunch, and PM snack served every day as part of your tuition.
Ages: Children entering PRE-K4 through 2nd Grade. Campers must be turning four by October 1, 2021, to be eligible to enroll.
Waldo School is excited to share with you the 2021 World of ABC, The Waldo School summer camp programs! Their summer camp offers four different sessions throughout July and August for parents to choose from with multiple timing options to help meet the needs of families. They have also designed three separate summer camp programs, one specifically for preschoolers, and one virtual and one in-person option for Kindergarteners – 6th graders!
Their exciting summer camp program is a balance of fun and creativity, with an emphasis on student-driven, inquiry-based approaches to learning. Your child will have a chance to be a mad scientist, swim under the sea, cook like a Top Chef, Jr. or blast off into Outer Space! The camp activities will promote student's imagination, fine and gross motor skills, creativity, exploration, and discovery while incorporating in a way that is FUN & meaningful for each child.
Let the summer fun begin at Ivy Primary Prep. It is conveniently located at the Enclave on the border of Jersey City and Hoboken. Now enrolling for PT/FT summer camp programs. Registration is based on a weekly schedule starting on June 28th to August 27th.
With instruction in various styles of dance, theater, music, and fine art, JC SummerArts provides an in-depth experience in the arts from process to refinement to performance. Classes are taught by working professional artists, including members of Nimbus' acclaimed professional dance company.
Starting 6/21 – 9/6 three sessions from 9 am – 4 pm, early/extended day options provided. Activities include weaving, felting, embroidery, painting, knitting, crochet, and lots more. New outdoor space available; we will add gardening activities to each session.
Tessa Summer Camps are thoroughly enjoyable immersion programs in the language of your choice: Spanish, French, or Mandarin. With a new theme and adventure every week, it's fun to learn a new language! A new theme each week: Water Extravaganza, Jurassic World, Space Explorers & many more.
The British Swim School has been teaching water survival and swims lessons to over 13,000 nationwide. Babies from 3 months old to adults have the opportunity to participate in classes all over Hudson County.
Summer camps at The Little Gym are adventure-filled camps for children ages 3-8 years old. Each camp theme is based on fun, exciting missions, or "Quests" that the kids are challenged to complete each day! Different themes will cleverly incorporate all Three Learning Dimensions of The Little Gym (Get Moving!, Brain Boost! & Citizen Kid!). Purchase as little as one 3-ho3r session to full weeks of sessions! Camps are offered Monday through Friday (Morning Session 9am-12pm, Lunch 12pm-1pm, Afternoon Session 1pm-4pm).
At My Gym camp we activate the fun every single day – SO LET THE FUN BEGIN! Energizing games, exciting gymnastics, cool arts and crafts, and music guarantees keeping them moving and engaged. And they can kiss boredom goodbye with themes and programs that constantly change, so no two weeks of camp are ever the same.
A day camp is more than buildings, equipment, and scenery – it is a community. A vibrant community where each boy and girl contributes to the cooperative spirit that makes day camp such a magical place. Deerkill Camp is ready to welcome your kids!
NJCU is now enrolling for their summer camp starting June 28, 2021. The camp features facilities both indoor and outdoor, including an indoor pool, 3 hardwood courts, an outdoor athletic complex with collegiate regulation size soccer, softball, and baseball fields and private locker rooms. Their goal is to create a safe and fun atmosphere for our neighborhood children where they can play, learn, and grow.
This dance studio offers kid classes, adult classes, summer camps, and private lessons. From classes like Tumble Tots and acrobatic dance to flamenco and salsa dancing for the adults, there is a little something for everyone.
XCEL Athletic Lifestyle is an exclusive, Rooftop Athletic Club, serving up a healthier lifestyle. Our Team of Professional Athletes and Instructors offer a variety of Personal Training, Aquatics, Nutrition, Group Fitness, Wellness services and more. While specializing in Personal Training, our mission is to strengthen community engagement while empowering and motivating people of all ages, through fitness!
Be a part of a summer camp where your camper will have the opportunity for self-expression through our Maker Space where confidence and creativity are fostered. Every session features challenge-based projects and new concepts. From June 21st through August 13th (part or full-day options available).
JDK Social Station is a social skills program that runs all school year. They also offer camps during the winter and summer. Their camps run in July a few days a week. The August camp runs 8:00-5:00 pm or 9:00-2:00 pm. They work with Perform care and offer yoga, social skills activities, art & music therapy, fitness, cooking classes, mini golf, Zumba, sensory Taekwondo, and much more. All activities are on site.
Harbor Hills offers campers a wide range of impactful experiences that are designed to encourage a love of all sorts of activities. From sports and swim to creative arts and outdoor adventure, they have something for everyone! As campers grow from their experiences, they begin to develop preferences.
Get ready for 11 weeks of fun, experimentation, connection, and skill-building! For the summer of 2021, they have created a camp program that offers engaging activities based on themes that change weekly.
Campers will engage in stimulating art, play, music, movement, and outdoor activities.
Kamp Kinderdance for boys and girls ages 3-6 is an extended summer program that blends numerous techniques and movements from one or more of our enrichment programs: Kinderdance, Kindergym, Kindermotion and Yoga (non-spiritual, non-religious). This half-day summer camp introduces young dancers to the fundamentals of ballet and creative movement. Dancers will also strengthen their motor, cognitive, social and emotional skills.
GRIT Adventure Summer camp provides an active, outdoor, and safe experience for active children ages PREK3-14 yrs. of age. After a fantastic and safe summer serving over 200 families in Jersey City last summer, we are gearing up for another great summer! GRIT offers a range of unique sports activities including Parkour, Ninja Obstacle training, Gymnastics, Tumbling, Skateboarding and Adventure Field Trips, and epic water gun battles.
Mini-Ivy offers a comprehensive STEM curriculum in a balanced mix of indoor and outdoor activities for ages 6-11. There are 4 weekday sessions from Jun 28 – Sep 3 and 2 weekend sessions from Jul 10 – Aug 28. Multiple physical locations and online learning available. 

Their summer camp is divided into 3 sessions of 3 weeks each with half-day, camp day and extended day options. This camp focuses on Science, Maths, Environment, Patterns, Senses, It features plenty of sunshine, hands-on play and enrichment programs.
Summer Camp starts on June 21, 2021 our hours are 7 am – 5:30 pm Monday through Friday. We offer waterplay activities, sports, dancing, yoga and lots more. Each week of summer has a fun theme for all ages! (6 weeks- 6 years).
French Day Camp from 8:30 to 3 pm for 8 weeks through Summer. June 28 to August 20, extended hours available upon request. Enjoy a summer full of French, un activities, outdoor and indoor classes, Art, Craft, Music, and Sports at the French American Academy of Jersey City.
They service Recreation Departments, Performing Arts Schools, Colleges, High School After School programs and Continuing Education, Farmers Markets, Adult Day Care, Assisted Living or anywhere that people can gather and jam out. They offer a ton of music classes online and in person.
AlphaMinds Academy will be offering its academic enrichment classes as part of the Summer Bridge 2021 Program. Their summer program for preschoolers will help them prepare for the upcoming school year.
In addition to academic classes (Math, Reading, Essay Writing), AlphaMinds Academy also offers Chess and Coding classes, as well as the online Chess Camp!