Family and Kids Photographers in Jersey City and the Surrounding Areas
Are you looking to capture the moments with your little ones? Now that the season is changing it's the perfect time to plan a photoshoot! Maybe after a family picnic in the park, or before going out for ice cream with your family. If you prefer having a photoshoot outdoors, there are several options in Jersey City. There are a lot of talented photographers in Jersey City and the surrounding areas, check our list below!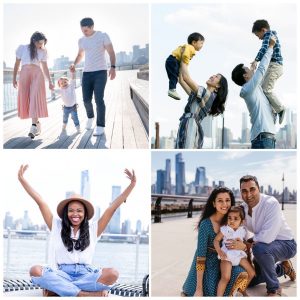 When it comes to the views, Jersey City is full of beautiful spots to snap that perfect photo. So take advantage of the beautiful views and beautiful weather by booking an Insta-worthy 30-minute outdoor photo session with Shoott, a female-run startup offering mini photoshoots with vetted local professional photographers in multiple locations across Jersey City as well as neighboring NJ towns and parks!
Whether you want to capture some summer family fun shots or you're in the market for maternity shoots, engagements, any milestones, or just to have a fun time with your partner or your pup – Shoott is a fantastic, no-risk option as sessions.
How it works:
Sessions are free to book at a time and location of your choice – book in just 60 seconds!
Attend your 30-minute session and receive a digital gallery of 40+ high res, lightly-edited photos in just 3-5 business days
Only pay for the photos you want at $15 each or less! Right now, when you book a session with the code JCFAMILIES, you'll receive 15% off orders of 5+ photos!
Link to book: https://bit.ly/3jXkKJf
720 Monroe St. · Studio E-418 · Hoboken, NJ · 07030  – Phone: (201) 610 – 1199
Located in the well-known Monroe Center for the Arts, in Hoboken, New Jersey, Hartshorn Portraiture is focused on creating personal photographic portraits of families, infants, children and expectant parents.
The portrait studio has been the next creative step in the career of Mac Hartshorn, an established fashion photographer with 20 years of industry experience. Founded in 2002, Mac and wife Jennifer built their studio to reflect their passion for quality and customer service.
Mac has a unique ability for capturing special moments and personality nuances that would otherwise be lost in the typical studio setting.  As the parents of two, Mac and Jennifer understand how important it is to timelessly capture your child's milestones in photographs. Together they have created a boutique portrait studio that invites you into the world of fine-art photography, yet remains child-friendly. Mac's penchant for fun infuses each photo session allowing his clients to feel instantly at ease in front of the camera.
121 Newark Ave, Jersey City, NJ, 07302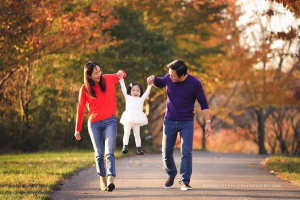 Tanya Buran Photography owned by Tanya Buran has been enjoying the wonderful journey of capturing newborn and family photography for over 5 years. Tanya has a beautiful natural light studio in downtown Jersey City servicing families from NYC, Brooklyn, Hoboken, Weehawken, Edgewater, Union City and Bayonne.
[email protected], Phone: (973) 902-9002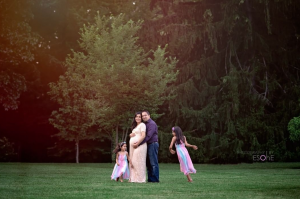 Photography by esohe is Jersey City's premier maternity, newborn and family photographer. She is passionate about beautifully capturing those moments that you want to cherish forever. specializes in newborn, maternity and family photography.
[email protected] , Phone: 203-253-1996
Newport Babies Photography is a family portrait studio located in NJ and serving the NYC area including Brooklyn, Manhattan, Weehawken, Hoboken, Edgewater, Bayonne, and Millburn. We pride ourselves in preserving precious memories for families from pregnancy through childhood and helping families build a legacy for their children through photography. We are proud to be one of the most diverse studios in the country and enjoy personalizing shoots to suit your vision of your family.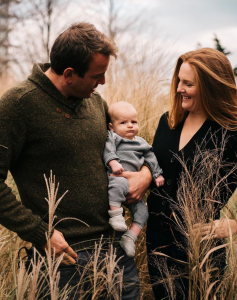 Abby specialize in lifestyle portraiture, including (but not limited to) family, maternity, children and newborn photography. She is always looking to try something new, and welcome client's fun and interesting ideas for shoots. She likes to create work that retains her style and quality, while still being as unique to the client as possible.
Phone: (917) 770-1077
Tiny Apple Photography specialize in newborn and portrait photography. Located in Jersey City and servicing surrounding NJ areas.
[email protected], Phone: (347) 585-8698
Into Eternity Photography is located in Rahway, NJ and primarily serves the NY/NJ area.  However, we are more than willing to travel to serve on your special day.
36 Lafayette Ave, Passaic NJ, 07055, Phone 973-563-1833
Miriam is a professional portrait photographer specializing in family lifestyle sessions, children and babies. Her images are known for being emotive, soulful, and authentic. At each photo session, the goal is to capture the essence of your family with a strong focus on the love and deep connections that you share with each other.
Andra Hidasi's style of photography is considered Lifestyle photography. She likes to get to know her clients before their sessions and capture them in a comfortable environment where they can truly be themselves and interact as they would if she wasn't there.