Farms Near Jersey City
Although there are a ton of great things to do in Jersey City, when summer rolls around, sometimes you just have to get out of the hot city. Remember, New Jersey isn't called the "Garden State" for nothing. There are plenty of farms with wonderful activities for kids of all ages. Some are even close to Jersey City! Here are some great farms within about an hour or less driving distance. Just make sure to call these farms before you plan your trip to see what's in season and ripe for the picking!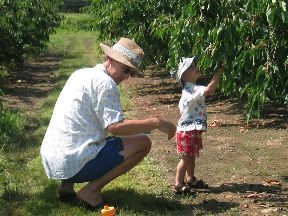 330 Cold Soil Road, Princeton, NJ 08540, 609.924.2310
Our personal family favorite is Terhune Orchards in Princeton, NJ. The farm takes about an hour to get to from Jersey City. Terhune offers activities, festivals and farm fun all year long. We go every year in the Fall to pick pumpkins and apples. Even when there isn't an official event, the farm has a lot to offer. There's always fresh produce, baked goods and even a winery on site. The farm store boasts a bountiful array of Jersey Fresh items straight from the farm and other local vendors. Don't miss their Sweet Apple Cider (or the cider donuts)! For kids there are barnyard animals (sheep, goats, ducks, etc.), stationary tractors, a farm trail and much more. If you like to pick-your-own, this is a great place to do that all year long. Click here for a schedule of what you can pick and when.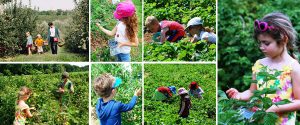 1 Alstede Farms Ln, Chester, NJ 07930, (908) 879-7189
Another one of my favorites is Alstede Farms in Chester, NJ. It should take you just under an hour to get there by car. Alstede offers so many wonderful things. From their farm store, pick-your-own fruits/veggies/flowers to their summer camps to their delicious baked goods — this farm has it all! Their farm store is extensive, featuring items like Alstede's homemade ice cream (yum), certified organic produce, fresh local milk and eggs, home baked pies and quiche and so much more! They offer pick-your-own daily (Mon-thursday) from 12pm – 6pm for $5/person (free hayrides are included). Right now, you can still pick strawberries! Check this schedule to see what you can pick and when. Every Wednesday, Friday, Saturday and Sunday come for Farm Family Fun days with activities including pony rides, moonbounce, corn kingdom and more.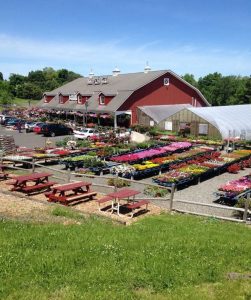 244 Wierimus Rd Hillsdale, NJ 07642
Demarest Farms is in nearby Hillsdale, NJ, which is under an hour from Jersey City. They tout themselves as "Bergen County's capital of pick-your-own peaches, apples and pumpkins" and our in their 128th season. The farm offers many things to pique your interest, including their Country Bakery, ice cream shoppe, home grown fruits and veggies, a variety of local dairy and cheeses and their infamous made-from-scratch salad bar. Click here to see what's in season at Demarest. Come on weekends to enjoy farm activities like hay rides.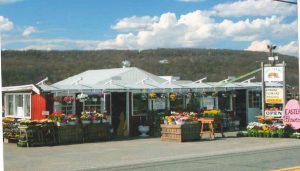 25 Bartley Rd, Long Valley, NJ 07853
You may recognize the name Ort Farms if you frequent Jersey City Farmer's Markets, as they are a vendor at many of them. Why not drive out to see where it all comes from? The farm is located in Long Valley and takes about an hour to drive from here. They offer farm-fresh fruits and veggies including corn and tomatoes and fresh flowers, too. They even offer a CSA, so you can buy a share and get in on some really great local produce for your family. Check out this page to see what's in season during the summer months at Ort. Delicious baked goods like pies, loaf cakes and cider donuts are available.  It's a great place to bring a picnic and take a daytrip can i buy valtrex at walmart with the family. 
Sussex County Strawberry Farm is located in Newton, NJ, and will take about an hour to drive to. This fun farm specializes in strawberry picking but offers much more. Click here for some good-to-know strawberry facts and tips. In late August, raspberry picking season begins! They also offer pumpkin picking in the Fall. The farm's extensive garden center offers a wide variety of flowers, vegetables, herbs, and much more! They have many things to satisfy your gardening needs, as well. Another perk is the outdoor wood furniture and picnic tables that the farm has for sale. There's so much to do on the farm! Click here for some strawberry-inspired recipes.
106 Iron Ore Rd, Manalapan Township, NJ 07726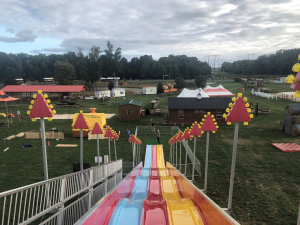 Happy Day Farms is open for the season. Join them for the most Instagrammable farm. Tractor rides are included with admission. Admission: Adults & Children $14 Children 1 and under are always free! Admission pricing applies to adults and children. They also have a ton more activities that include pig races, giant Jenga, fun slide, hay maze, tractor rides, animal feeding zoo, a corn maze and so much more. Make sure to book your tickets in advance as there is a capacity and they fill up fast. Online admission is required to enter on Fridays, Saturdays & Sundays.
3 Circle Drive Robbinsville, NJ 08691
Oasis Family Farm isn't only a perfect place for pumpkin picking, but is an amazing playground for the aspiring paleontologist! They have several attractions including fossil digging, a gem mining is, and fun zone.
133 Church Rd. Medford, NJ 08055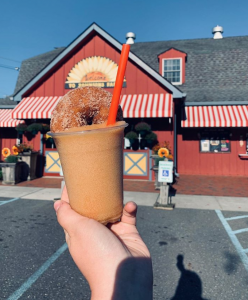 Johnson's Corner Farm is now open and has a ton of fun family activities at their farm. It is not too far of a drive as well and just an hour away. Not only can you go apple and pumpkin picking, but they also have wagon rides, a corn maze, a barnyard, an animal farm, and a fully stocked farm store! It is about an hour and a half from downtown Jersey City.
358 Allen Road Hackettstown, NJ
Join Donaldson for a day of family fun at their 500+ acre family-owned and operated farm and market. Enjoy their pumpkin and apple season with u-pick, hayrides, corn maze, delicious treats, and other activities as you delight in the natural and authentic farm setting! You can enjoy picking pumpkins, corn, and apples. This month, children can visit the Trick or Treat Visit with live farm animals and their corral showcasing local businesses, organizations, and first-responders who will have Halloween candy and other goodies to share! They also have a giant corn maze that cannot be missed.
120 S Branch Rd, Hillsborough Township, NJ 08844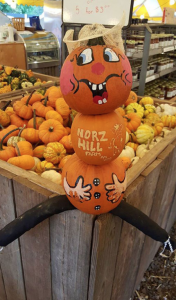 Norz Hill Farm and Market is about an hour away from downtown Jersey City. Norz-Hill Farm & Market consists of 1200 acres of owned and rented ground. They have pumpkin picking, corn mazes, pony rides, animals, a kids corner, a food stand, and much more. Kids Croner is a fun area for your children to visit for sure. They have our ever-popular Kids Bale Maze, our Corn Boxes for the young ones to play in, and more. We have many picture opportunities for the whole family here at Norz Hill Farm & Market and on weekend we have a DJ to keep everyone entertained. You can buy tickets in advance on their website.
If you prefer to stay local, there are several Farmers Markets around Jersey City that'll give you a little bit of a farm feel. Also, make sure to check out our blog post about public parks in Jersey City!
Updated Sept 14th