Impress Ballroom Jersey City
Hey Jersey City moms!
Impress Ballroom would like to invite all dancers to join their in-person ballroom and Latin dance program for kids and adults in Downtown JC.
If you love dancing (Salsa, Cha-cha-cha, Jive) welcome to our cozy studio. Masks, sanitizers and lots of fun time. Ventilation and air conditioning in the studio.
Free trial lessons for kids – every Friday at 6 pm.
Monthly: $65/once a week, $120/twice a week.
Ladies Latin Solo – Monday and Wednesday at 7 pm
Adult couples Latin (max 4 couples/class) – Friday at 7 pm
54 Coles St, Jersey City, 1st floor.
Led by international dancers Yulia Steshenko and Nazaryi Blagyy
Looking forward to seeing you on the dance floor!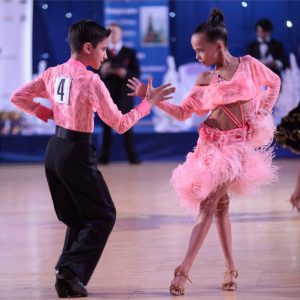 About Impress Ballroom:
Impress Ballroom has a family-inclusive atmosphere where its mission is to help children in developing their gifts. Instructors with big hearts strive to bring out the best in your children with their inspiring, professional studio. Their classes create a showcase for your child's performance at a talent show at school. Their instructors are competitive dancers themselves and they're certified to teach professional Latin and ballroom dancing, in addition, to training those students who would like to move on to a competitive level.