Mother's Day Events in Jersey City and Hoboken
In preparation for Mother's Day Celebration, we created a list of events and activities that moms can enjoy on their own or with the whole family. Get some inspiration from these events to get fit and even bring out your inner Picasso.
For most moms, Mother's Day can be just another hectic day spent getting the kids ready. Possibly to spend it in the park, or by taking the kids to a fun activity. Regardless of how the day goes, mom surely had something prepared, which is why we are grateful for moms since we owe them our lives (literally).
Aside from taking advantage of Mother's Day Brunch Specials at your local restaurants, you can also gift yourself with great experiences on this special day because you deserve it! From mommy and me activities to races, and even for first-time moms, we made sure to include a little something for everyone.
Get planning because May 12th will be here before you know it!
---
Mother's Day Celebration in Jersey City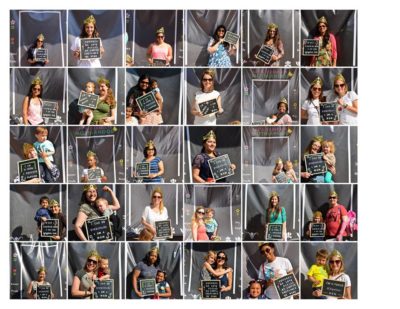 JCFamilies
is hosting a Mother's Day Celebration in Jersey City on May 10th at Hamilton Park. Enjoy a weekend of fun and meet other moms where you can bring the whole family! There will be entertainment, music, and several vendors at this event. There will also be arts and crafts by Luna De Papel.
For more information, visit our event
link
.
Mother's Day Bouquet Day!
Bloom in love by bringing out your flowering skills with a floral design session hosted by
About-Designs
&
Hudson Paperie
. Since this event is for all ages, you can enjoy and create a beautiful spring floral arrangement with the whole family.
Be sure to visit their
Eventbrite
page to purchase your tickets and get more information about this wonderful event.
Healthy Mama – Mind, Body & Soul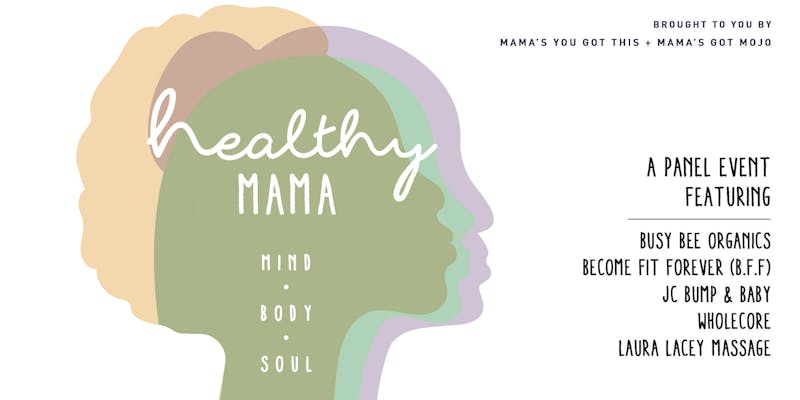 In celebration of Mother's Day, Mamas, You Got This & Mama's Got Mojo brings you a curated event featuring a panel stacked with experts on mom health. You will learn about nutrition, fitness, yoga, meditation, mindfulness, massage, pelvic floor health and why it is so important to put your wellness first! You will leave feeling inspired and informed on how to get stronger, lighter, healthier and happier simply by changing a few habits and dedicating a little bit of time to self-care!
For more information and to purchase your ticket, click here.
Mother's Day Paint Night
Hudson Pride Center is hosting a free Mother's Day Paint Night where you not only enjoy painting but can also be part of honoring mothers while providing a creative and safe environment for mothers to bond and network. This free event includes art materials, music, light refreshments, fun and more!
Mother's Day Paint and Sip at VIBGYOR Creations Art Studio
Following in the footsteps of famous artist Mary Cassatt, treat yourself or gift another mom a fun-filled Mother's Day Paint and Sip at VIBGYOR Creations Art Studio, to celebrate the special bond between mother and child. Enjoy a step by step painting session even without any previous artistic experience, you'll be surprised at how great everyone's art turns out.
For more information, visit the event link.
Plant Nite: Mother's Day Wreath at Zinburger / Pearls of Wisdom in Vintage Distress Drawer
If you don't fancy a bouquet, we have another option for succulent lovers. Gifted growers will guide you step-by-step as you make a mini Zen garden, succulent arrangement, or tiny terrarium at Zinburger Wine & Burger Bar.
Purchase your ticket here! 
Xpress Your HeART with TysART
TysART is also hosting a 2-hour sip and paint night at Celebrate Life Studio that moms can surely enjoy. There will be wine options, music, raffles, champagne toast, and food. For more information, visit their
Eventbrite
page.
2019 Mother's Day 5K & 10K – Jersey City
Celebrate motherhood or the favorite mother in your life with a Mother's Day 5K & 10K! This virtual race where you get to run your own race, at your own pace, and time it yourself, earns you a medal and gives an opportunity to support 
Vitamin Angels
, an organization that provides vitamins and minerals to mothers and babies that need them.
For more information, visit their
Eventbrite
page.
My Gym in Jersey City would like to invite you to a very special event, Dancing with Mom! There will be exciting games, activities, adventures, pizza and more fun for mom and her children. Dress your best to dance the night away with mom. Please note that there is a nominal fee for members and nonmembers.
For more information and to RSVP for this event, please visit My Gym's website here.
---
We hope you have a wonderful Mother's day, whether you are looking for events to attend yourself or to celebrate with other mothers. You are worth celebrating and you deserve to treat yourself to any of these wonderful events and more!