Events Happening This Week/Weekend In Jersey City
Look no further if you want to have a good time this weekend. Jersey City offers a diverse range of activities and sights to see, guaranteeing you a great day. There's something for everyone. We've put up a selection of local events that you might like.
Featured Image: JerseyPhotograher
Ongoing Events
Artist + Maker Market Hosted by HDSID
Wednesdays, Fridays, and Saturdays
Artist and Maker Market is every Friday, Saturday, and Wednesday. This event will be held at the Grove Street Path Plaza and includes an open-air bazaar featuring locally created fine art, premium hand-crafted goods, and more. More information here.
Groove On Grove 
Every Wednesday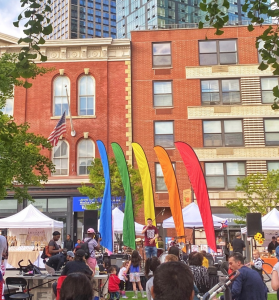 Hands up if you're ready to Groove! This event is FREE! Join HDSID for homegrown live Music at the Grove PATH Plaza every Wednesday. More information here.
Smorgasburg Food Festival
Every Saturday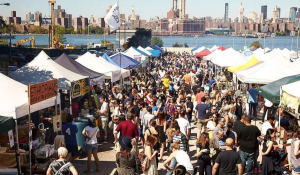 Exciting news! Smorgasburg is coming back to Jersey City! The famous outdoor food market is back this year and will be at the Urby Parking Lot. The opening lineup will consist of 25 to 30 food vendors, beer, and drinks. In addition, you can now order in advance via Uber and pick your food up.
Week/Weekend Events
Movies In The Park 
Friday, August 19, 2022: At sunset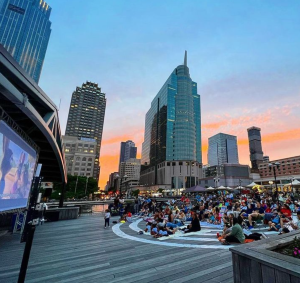 Movies on the Pier are happening on Friday! Cloudy with a Chance of Meatballs will be showing at J. Owen Grundy Park. The movie will begin at sunset. This event is free and open to the public. Please bring your chair. There will be food and drink onsite available for purchase. More information here.
Ball in the Park! Drag & Vogue Ball
Friday, August 19th, 2022: 4-9pm
The West Side Merry Makers and the Jersey City LGBTQ+ Pride Festival invite you to: BALL IN THE PARK! Enjoy a day of Vogue Ball, a drag show, and family fun at Lincoln Park in Jersey City. More information here.