Where To Buy Plants In Jersey City
Buying plants in Jersey City: Plants are so essential for your space. Filling your home with greenery not only brings in beauty but it actually has some great benefits for your health. Luckily, Jersey City is home to some great plant shops that not only sell pretty houseplants but teach us how to care for them.
793 Jersey Ave Jersey City, NJ 07310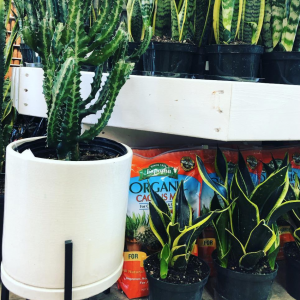 Jersey City's premier family-run garden center has a wide selection of indoor foliage and outdoor blooming flowers. From quart size annuals perfect for window boxes, to fresh locally grown herbs to large bamboo plants. They keep a full selection of plants year-round, to suit your city living. Plus they will pot your plants for you and deliver them too!
722 Montgomery St, Jersey City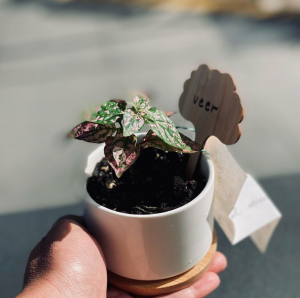 Madhuban is owned by a local Jersey City resident who has a beautiful purpose behind selling plants. Krishna inherited the love of gardening from her father, who had nurtured a beautiful garden in the city of Pune, India. Recently, she lost her husband Madhukar, after being together for 55 years. She has since moved to Jersey City, NJ to be with her kids. Madhuban is her dedication to him, an ode to his inner beauty and unwavering spirit that brought a wave of joy wherever he went. Addtionally, everything she makes from Madhuban will be donated to a cause close to her heart. At the moment, she is raising funds for India's COVID relief. You can reach out to them on Instagram directly. 
264 1st St, Hoboken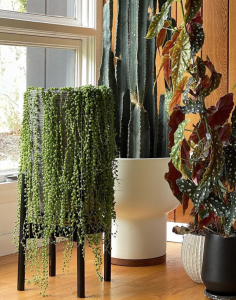 SOHO FLOWER & GARDEN incorporates nature into your life. They are located in Hoboken NJ and provide beautiful flowers and indoor plants. They also strive to provide the freshest flowers to neighbors. With SOHO's simple & minimalist touch, they hope our customers to enjoy beautiful, yet hard to come by style at every budget. They have a variety of plants and have a ton of knowledge on how to tell you to grow your plants beautifully. Its a beautiful destination if you are planning buying plants in Jersey City.
92 Hudson St, Hoboken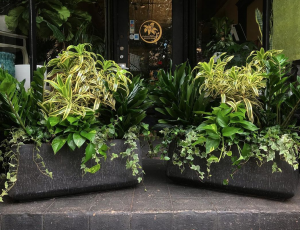 Hudson Flowers has endless options for flowers and plants at their store. They have a ton of options when it comes to plants as well as flowers. They also carry supplies for your plants and flowers.
741a Bergen Ave, Jersey City, NJ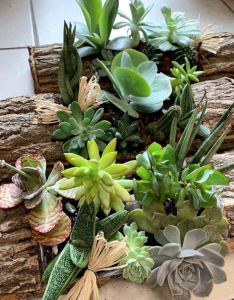 Hudson florist is a young local flower shop in McGinley Square, Jersey City. Their staff is passionate about the art, and want to share their craft with the world. They have a variety of plants that you can purchase. Definitely give them a call or visit to find the perfect plant for your home.
220 Newark Avenue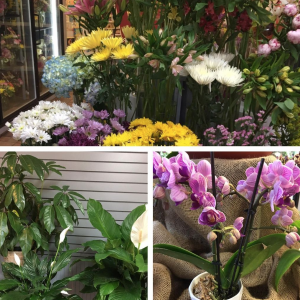 Brennan's Florist is a family-owned florist located in the Historic Downtown section of Jersey City. Their shop has been servicing the people in the Hudson and Bergen County towns such as Bayonne, Hoboken, Lyndhurst, Jersey City, Rutherford, Secaucus, Weehawken and many others since 1997. They offer the best in unique floral designs, plants custom flower arrangements and delivery.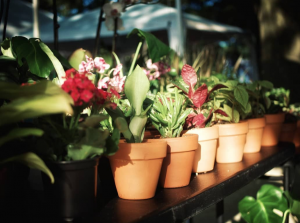 Krystal is a small business owner in Jersey City whose mission is to inspire, care for and grow our community with plants! She offers rentals, consultations, plant sitting, installations, garden parties, kids events and more. Reach out to her directly on her Instagram here. 
200 Hudson St Harborside, Jersey City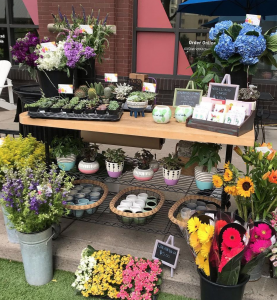 Noah's Ark Florist has been family-owned and operated since 1973. They are committed to providing the highest quality flowers, plants, and gifts available. Every customer is very important to them and they strive to give their utmost professional attention to every single order. Their entire staff is dedicated to delivering the highest level of customer service and creativity.