Swimming Lakes Near Jersey City
New Jersey is filled with exquisite lakes, all known for their beauty, accessibility, fun family activities, and lively atmosphere. New Jersey lakes receive masses of local and international visitors yearly. Scattered all around Jersey City are timeless, jaw-dropping lakes that attract visitors daily.
Greenwood Lake, Passaic
Located in Passaic, Greenwood Lake is situated 48 miles away from Jersey City. The most striking feature of this lake is that it flows over two states – New Jersey and New York. This lakes' booming atmosphere makes it the perfect vacation spot for a weekend away.
Vacationers are attracted to this beautiful lake for its endless stream of family activities. Greenwood Lake overflows with packed restaurants, souvenir shoppers, swimming vacationers, and jet skiing adrenaline junkies in the summertime. Although Greenwood Lakes' atmosphere calms down during wintertime, you can still take your family out for a quiet weekend away to enjoy soaring over the frozen landscape with snowmobiles. 
Echo Lake, Mountainside
Hidden away in Echo Lake Park lies the charming Echo Lake. This Lake is perfect for relaxation and participating in fun activities. You can visit Echo Lake for a fun family outing or by yourself – just rent a boat, take it out to the waters, and enjoy your day of catching various species of fish.  
There are year-round activities such as swimming in the summertime and ice-skating during winter.  All year long, you can grab quick bites at snack carts around Echo Lake. This spot is perfect for influencers who want to take pictures of this gorgeous landscape. 
Swartswood Lake, Swartswood
Swartswood Lake is the gem of Swartswood State Park. It is only 59,8 miles away from Jersey NYGoodHealth City, making it easy to visit this retreat for a day. Swartswood Lake is the most fun-filled lake in New Jersey, featuring swimming, fishing, kayaking, canoeing, and hiking on their designated hiking trails. 
Swartswood Lake creates opportunities for families to visit hassle-free and stay for long periods by offering multiple restroom and shower facilities. There are many snack carts and concession stands situated throughout Swartswood State Park. 
Speedwell Lake, Morristown
Speedwell Lake is the most historically rich lake in New Jersey.  If you have a deep fascination with history, add Speedwell Lake to your bucket list. This lake is known for all its historical landmarks that are the remnants of the Industrial Revolution. When fishers are not on the waters, they're viewing the spectacular waterfall on Patriot's Path. This specific waterfall also has a rich history of its own.
Since Speedwell Lake is only 29,2 miles away from Jersey City, it is the perfect destination for a quick visit to go swimming, fishing, or sightseeing. Other attractions near Speedwell Lake, such as Great Peace Meadows, are a nature reserve perfect for fishing, hiking, and even camping. 
Sunfish Pond, Hardwick
Although Sunfish Pond is a stretch from Jersey City, it is definitely a must-see. For adventurers, Sunfish Pond will be like a pot of gold at the end of the rainbow. The traveler has to hike several miles along trails to reach this hidden wonder. With few fish in the water, it's perfect for a day of swimming.  Glaciers shaped sunfish Pond, and its waters are crystal clear. The sun rippling over the sparkly, diamond water truly creates a sight to behold. 
What you need when visiting a lake from abroad
You might also need to have a place for that online meeting that you can't postpone. Back at home, you would be using coworking spaces for such urgent cases. However, no need to worry, you will certainly find suitable coworking spaces in New Jersey as well.
 Some of these items would include: a waterproof backpack to hold dry clothes, towels, sunscreen, water, money, cell phone, and emergency tools like an emergency kit, pocket knife, bug spray, and matches.  
It would be beneficial for an international traveler to make use of residential proxies to access geo-blocked websites. A residential proxy is an IP address provided to you by your ISP. This allows you more anonymity on the internet and access to otherwise blocked websites. A traveler can use the residential proxy to do more research on their vacation destination. This allows the traveler to be more informed about their vacation spot and thus be more prepared for their trip. 
Author Bio: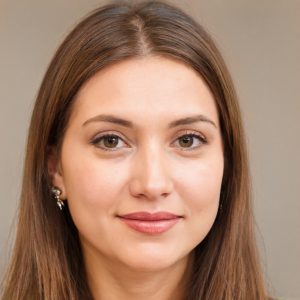 "Tringa Bells is a physical therapist and loves everything related to exercising and outdoor activities. She loves spending time with her family, her friends, and she loves traveling and coding. Her hobby is writing, and she loves to express herself through words. In her free time, she loves to take care of kids and works as a nanny."