Women-Owned Small Businesses In Jersey City
We are delighted to share that this year JCFamilies is inviting women-owned small businesses  (outside of the downtown Jersey City area) to participate in the upcoming events.
We want to share that our primary goal is to support local businesses. As a result, we will select three to four different businesses to participate in the upcoming events. In addition, we will waive the participation fees ($275 for each event)
We care about buying local
JCFamilies organized some of the best family events in the area and supported local businesses. Over the years, we formed hundreds of partnerships with local establishments through our event promotions.
We lend a helping hand
We enable businesses and give them visibility to connect with local families and sell their services/products through our events. By providing a platform to support your business, JCFamilies helps and reinforces local ventures. In that way, we assist budding entrepreneurs in becoming the pillars of our community.
But-A-Cake 
View this post on Instagram
But-A-Cake is an online cannabis-infused bakery specializing in handmade from scratch desserts, pastries, meals, and more using THC.
Tia Planta
722 Montgomery St, Jersey City
View this post on Instagram
Shayla is fueled by a deep and lifelong love of plants, and she passionately fills her world with vibrant greenery. With fifteen years of experience as a professional nanny, Shayla's naturally nurturing nature overflows freely as she works with plants and supports and celebrates her plant-loving customers and clients. Friends and family affectionately call her The Plant Nanny. You can shop at their greenhouse or also get plants delivered to your home. Tia Planta is a must-visit if you are looking for a new plant.
Hudson Co Threads
View this post on Instagram
Hudson Co. Threads is a small Latina-owned Textile art (macrame, embroidery, etc.) with JC specific theme business. They offer a ton of textile art for gifts.
Pampered Pug NACKIES
View this post on Instagram
Pampered Pug LLC is a woman-owned small business in Jersey City Heights selling NACKIES, which are homemade, single-ingredient dehydrated dog treats made in small batches to ensure quality and freshness. NACKIES contain no preservatives, additives, grains, or fillers – just the protein that dogs love! As a dog owner of a pug with several food allergies, founder and Heights resident Alexandra Guzman understands the importance of using real ingredients, so you know exactly what you're feeding your furry friend. They offer local pickup and delivery.
Mys.TerraGoddess
135 Erie St. Jersey City
View this post on Instagram
Krystal is a small business owner in Jersey City whose mission is to inspire, care for and grow our community with plants! She offers rentals, consultations, plant sitting, installations, garden parties, kids events and more. Reach out to her directly on her Instagram here. 
Zulie Soap Body Shop
View this post on Instagram
Located in Bergen-Layfayette, Zulie Soap & Body Shop create handcrafted soaps, lip balms, lip scrubs, bath salts, and more.
Pholk Beauty
203 Monticello Ave, Jersey City
View this post on Instagram
Pholk Beauty is a black-owned business that is a local vegan skincare brand and shop that offers a ton of wellness products. Their all vegan, natural and affordable skincare would be perfect for someone looking for a new brand to try when it comes to skin.
City and Shore Bakery
View this post on Instagram
City and Shore Bakery was born out of a passion for the arts and a love of unique and delicious treats. Every order is specifically catered to your favorite tastes and celebration type. Melissa Russo is the founder and lead baker behind CITY and SHORE Bakery. Their menu includes delicious cheesecakes and custom cakes!
JefaPants
View this post on Instagram
Jefa Pants is a woman-owned business that sells handmade jewelry, clothing, and home goods using upcycled materials.
Arcos NYC
521 Jersey Ave, Jersey City, NJ 07310 (Upper Level – Downtown JC annex of Aoua's Perfect Braids Salon)
View this post on Instagram
Arcos Upcycled is a new arrival to the downtown Jersey City scene, opened in March 2022 by Jersey City resident and mother Tatiana Tavares. The shop features beautiful hand-crafted accessories made from upcycled high fashion silk prints, including silk belts, headbands, masks, and more, all with a focus on sustainability and fashion.
Jam Cakery
View this post on Instagram

Looking for cakes that are beautifully decorated and taste delicious. Check out Jam Cakery. They are a local bakery by a JC mom that offers cakes for all occasions especially birthdays for your kiddos. They also make a ton of treats for local coffee shops like Lackawanna coffee. You can order directly on their Instagram by sending them a DM.
La Diabla Vegana Corp
View this post on Instagram
La Diabla is selling SeaMoss, soaps, and lotions. SeaMoss is a sea plant A.k.A Chondrus crispus. It contains vitamins B2,B3, B5&B6, Folate, vitamins C, K&E, Calcium, Iron, Magnesium, phosphorous, sodium, and zinc. Shelf life is 2-3 weeks (fruits) gold 4-6 weeks.
Silence ByK Photography
View this post on Instagram
Tanel is a wedding portraits photographer based in Jersey City. She was born and raised in Brooklyn, New York where she attended high school and college for photography. After graduating and leaving New York she decided to start a new life with my husband in NJ where she finally took the time to develop my business and cater to all. You can check her website for more information and testimonials.
Doodle All Dayy
View this post on Instagram
Doodlealldayy was established in 2017, by Mikaela Simon as a platform for me to share my art with friends and family. It has now grown into a shop and virtual gallery of sorts, with an Etsy page. Her commissions are always open. On Etsy, she sells map prints, stickers, postcards, and more.
Rudo Plants
View this post on Instagram
Rudo Plants is woman-owned selling flowers, potted plants, and more.
Roca Aesthetics
View this post on Instagram
Roca Aesthetics is a small business that creates homemade coasters.
Eternal Tree Books
View this post on Instagram
Eternal Tree Books are are an award-winning independent publishing house, based in the United States, that shares stories inspired by Indic Culture and native traditions of the world. Its mission is to promote humane values, plurality, cultural diversity, and inclusion through books for all ages. Understanding plural perspectives is pivotal to ensuring co-existence and peace. Global citizens have many cultural identities, and they enjoy reading about each other's culture, discoveries, languages, and noble ideas.
Shifra Arts, LLC
View this post on Instagram
Shifra Arts is a small business that focuses on canvas art and canvas boards. She works with paper, acrylic, oil paints soft pastels, Indian ink, and watercolors.
Erin Kumpf Acupuncture & Herbs
212 Palisade Ave #1R  Jersey City, NJ 07306
View this post on Instagram
Welcome to EKAH! (Erin Kumpf Acupuncture & Herbs.) They are Hudson County's #1 Chinese Medical Clinic specializing in Women's Reproductive Medicine and Fertility, offering care for endocrine and hormonal issues, IVF and IUI Support as well as Pre and Post Natal Care. EKAH is centrally located in Jersey City.
NW Lovely Style
View this post on Instagram
NW Lovely Styles is a jewelry collective brand based in NYC and New Jersey. They offer a variety of modern styles for shoppers of all ages and demographics. Their pieces are made by both local and international designers, that use their platform to promote and sell their designs. They are constantly featuring new designers and working with local providers to bring you a great selection of jewelry at affordable prices.
Sketch Design
View this post on Instagram
Sketch Design was founded by two moms Kate & Svetlana. Their small but growing business is committed to offering unique natural toys and products for children that are safe, healthy and help develop life practical and fine motor skills and encourage imaginative play. You will find no battery-operated or plastic toys here, the kind that will be played with for a short time before ending up in a landfill.
Naz Jewelry
View this post on Instagram

Naz Jelwery created handmade pieces from beautiful necklaces, earrings, rings, and more. They organize a ton of pop-ups but you can reach out to them via Instagram or visit their website. 
No Aesthetics
View this post on Instagram
No Aesthetics created hand-painted/printed clothing.
Carolina Rosa Arts Academy
336 Central Avenue, Jersey City, NJ 07307
View this post on Instagram
Since 2011 Carolina Rosa Arts Academy has provided dance education to students from all levels and all ages. As a dance family, their goal is to prepare students for performances/competitions, expose them to different styles of movement, and aspire to those in a career in dance.
Kennedy Dancers
79 Central Ave, Jersey City, NJ 07306
View this post on Instagram
The Kennedy Dancers, Inc. is a non-profit Jersey City Based Professional, American Dance Company established in 1976 with a mission of bringing high-quality dance training and professional performance opportunities to the NY/NJ Metro area. Since its inception, the company has grown to respond to the community's special needs serving low-income/at-risk/incarcerated teens/senior citizens through diverse dance classes offering fun/fitness/performance opportunities.
Table & Thread Co. Vintage
View this post on Instagram
Table & Thread Co. is a Vintage & Secondhand shop based in Jersey City, NJ giving you a taste of our one-of-a-kind-finds. They scour estate sales & rummage sales to find the best items so you can scour their site without leaving the couch.
Feather & Bone
View this post on Instagram
Feather & Bone is a waterless skincare company for mama and tot. Our ingredients and formulations are inspired by Indian Ayurveda and Mother Earth. Our products only have 3 plant-based ingredients, making the products safe, simple, and effective. The company is founded by a local Jersey City new mom, Shubhangini, who came up with the award-winning Face Gems at age 12 after having a bad reaction to the store-bought products. The experience started a chain reaction where she became obsessed with finding the best ingredients for caring for the skin and the organ in the most natural and holistic way possible.
Del Castillo Cakes
View this post on Instagram
Del Castillo Cakes is a small business located in Journal Square. They bake delicious cakes and desserts.
Leila's Plants
View this post on Instagram
Leila's Plants is a specialty pop-up plant shop based out of Greenville in Jersey City. They curate common and uncommon houseplants and plant care tools. They also offer plant care workshops, plant styling consultations, and events.
Usborne Books & More: Nerissa's Book Nook
View this post on Instagram
Usborne and Kane Miller's books are the most exciting, engaging, and educational books on the market today. They are high-quality, innovative, lavishly illustrated, and best of all, they are the books kids love to read. Choose from over 1,800 bright, colorful, and fun titles covering a wide variety of subjects.
Malee Blue
View this post on Instagram
Malee Blue specializes in handmade everything, macramé plant hangers, keychains, dog leashes, yoga mat straps as well as
handmade earrings, barrettes, embroidery, and soy candles in recycled teacups!
Mayla 
View this post on Instagram
Mayla is a small business that creates handmade jewelry.
Mayanii
View this post on Instagram
Mayanii is a small business that created handmade spring and summer hats.
Jennifer Wai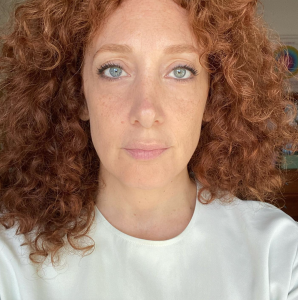 Jennifer Wai is an Intuitive Consultant who works with clients to strengthen their intuition, foster self-acceptance and catalyze personal growth. She offers Intuitive Readings, Energy Work, and Jikiden Reiki sessions.
Updated April 14th, 2022