10 Spas In Hoboken You Must Visit
In this busy day and age, taking some time out of your busy schedule is essential to relax and have some self-care. That's where we found these 10 Spas In Hoboken You Must Visit came in handy. From a day at the salon to getting a massage, or even a nail treatment, the services are top-notch, and you should visit them. Make sure to also pick up some coffee or dinner after visiting a spa. A whole self-care type of day!
Here is a list of 10 Spas In Hoboken You Must Visit
Hoboken Wellness Spa
Location: 450 7th St # 7a, Hoboken, NJ 07030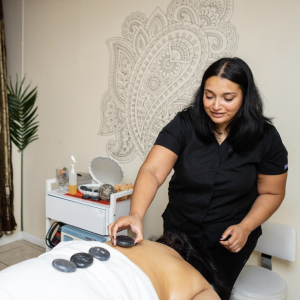 Hoboken Wellness Spa is a holistic spa that offers a variety of Ayurvedic services that promote peace, release tension and restore balance. Owned by a mother-daughter duo whose main mission is to educate clients on healthier lifestyles through Ayurvedic practices. If you've never of Ayurveda, it means "knowledge for long life" in Sanskrit. Ayurveda is also a way of life that involves constant detoxification, rejuvenation, massage, and meditation. It originated in India in 1500 BC. It is known to be the oldest form of alternative medicine. Hoboken Wellness Spa offers massages, couples massages, facials, waxing, threading, and much more.
WoodHouse Spa
Location: 225 River St, Hoboken, NJ 07030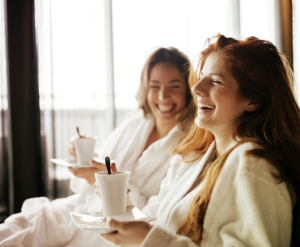 Looking for a place to zen? Woodhouse Spa is the luxury spa you need. It is located by the waterfront in the W Hotel. You can enjoy their signature spa services, massages, body treatments, rituals, and waxing. As you wait between services, they have a quiet room with relaxing teas for the ultimate relaxation. Woodhouse also offers career opportunities as they mention that you can "transform the lives of guests as you transform your career." Check them out and enjoy your self-love day because you deserve it!
Health in Hands Spa
Location: 1321 Washington St 2nd fl, Hoboken, NJ 07030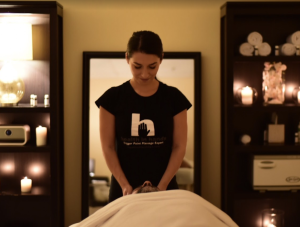 Massages help with reducing stress and increasing relaxation, but did you know it is also a way to cure pain naturally? That is Health in Hands mission. Their signature technique, Trigger Point Massages, makes them different from other spas. It is effective for a wide variety of pain problems, and it is also amazing for expecting mothers and professional athletes. They have three Trigger Point experts on-site, and we are confident your health is in reliable hands.
Massage Envy
Location: 1170 Maxwell Ln, Hoboken, NJ 07030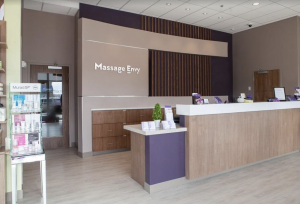 At Massage Envy they understand that hardworking people need a day off for some self-care. They not only offer massages but facials as well. You can build a customized routine with a professional Esthetician if you don't know which service is best for you. You can personalize your experience with services and products. You can try their best-in-class products for a daily skincare routine at home. They also have total body stretch therapy to increase range of motion and flexibility. So, this is the place to be if you are looking for a massage, stretching massages, or facials.
Body Balance Massage & Skincare Spa
Location: 20 Hudson Pl 2nd floor, Hoboken, NJ 07030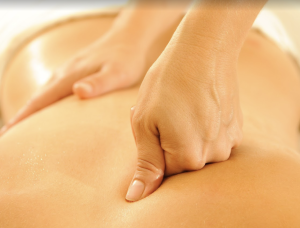 Body Balance Massage & Skincare Spa has something for everyone! They offer facials for men because they deserve a little pampering, too. Teen facials are also offered and recommended for teens between fourteen and seventeen. What we love about this place is its options, such as customized, couples, prenatal, medical, and sports massages. You can also add some massage enhancements such as aromatherapy, foot revitalizer, heat and cold therapy, and CBD oil. Options for memberships and packages are also available. Check out their gift guide for this upcoming Valentine's Day.
Paris Spa Skin Care Center
Location: 939 Washington St, Hoboken, NJ 07030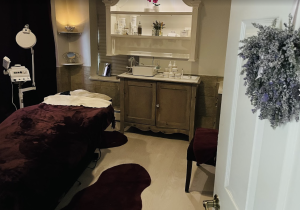 Paris Spa Skin Care Center is a one-stop shop for everything beauty. Get your lash lift, eyelash extensions, and facial and professional makeup done. You don't have to stop there. You can also get waxed and body treatments that consist of full body scrub and cavitation. Cavitation is liposuction through ultrasound and, combined with radio frequency, can help change the contour of your body.
Evolve Med Spa

Location: 1025 Maxwell Lane, Hoboken, NJ, 07030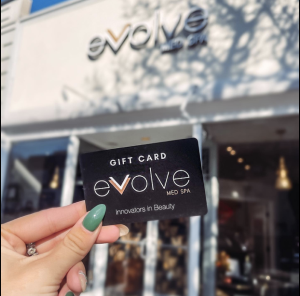 If you're looking for luxury skincare without the luxury price tag, Evolve Med Spa is the perfect solution. In addition to skincare Evolve Med Spa offers various services, such as laser hair removal, body contouring, hair restoration and weight loss wellness, and much more. And their medical-grade Unapologetically You skincare line offers the results you want without breaking the bank. So go ahead and treat yourself! You deserve it.
Attain Medspa
Location: 720 Monroe St., E407 Hoboken, NJ 07030

At Attain Medspa, you can slow down your fast-paced life and enjoy self-care and relaxation. The staff is welcoming and will make recommendations if you are unsure what skincare treatment you desire. They specialize in micro treatments completed in 1 hour or less with zero to minimal downtime! So, squeeze in some self-care because Attain has made it possible!
Studio 17
Location: 601 9th Street, Entrance on Jackson St., Hoboken NJ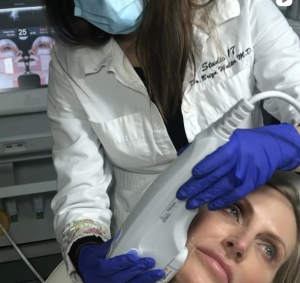 We can't leave Studio 17 off this list! We love their philosophy, 'to enhance one's natural beauty, not change it!' Studio 17 offers various services, from Botox and filler injections to laser treatments and facials. They use only the highest quality products, and their staff of women is highly trained and experienced. Keep your eye out for their monthly specials.
Aspen Prime Medspa
Location: 74 Hudson St., Hoboken, NJ 07030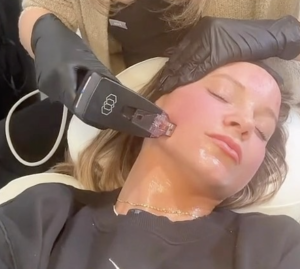 Aspen Prime Med Spa offers a wide range of services, from Botox and fillers to laser skin resurfacing and body contouring. They are dedicated to providing their clients with the highest quality care and service. They believe that everyone deserves to feel confident and beautiful. You can book a one-on-one FREE consultation. Whether you are looking to reduce wrinkles or achieve a more youthful appearance, Aspen Prime Med Spa can help.
Hoboken is home to some of the best-med spas in the area. If you're looking for skin care, laser hair removal, or other beauty treatments, you can't go wrong with any of the med spas in Hoboken. Afterward, stop by a nearby Hoboken bar for drinks and food because a self-love day is not complete without a delicious meal.