Holiday Toy Drives 2021
The holiday season is here. There are a ton of places to give toys during this time.'Tis the season to give back and spread joy so check out these toy drives happening in and around Jersey City.   
Want to participate in this year's Toy Drive? Registration is now open for families.
JCNJ.ORG/TOYDRIVE 
⠀
If you are unable to register online, please contact the Resident Response Center at 201-547-4900. Office Hours: Monday – Friday, 9 a.m. – 6 p.m.⠀
⠀
Those wishing to donate new, unwrapped toys (ages 1-12 years old), visit JCNJ.ORG/DONATETOYS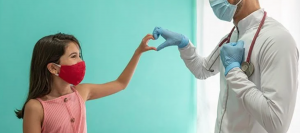 This Virtual Toy Drive enables their Child Life staff to order developmentally appropriate toys that can be delivered directly to the hospital so that each child's special wishes during the holiday season and throughout the year can be fulfilled! Each year, contributions of toys and other gifts help put smiles on the faces of our youngest patients, easing the emotional burden of hospitalization. To make a donation, check out the Amazon Wish List, or to learn more about this drive, click here.
My Gym Jersey City is collecting holiday gifts for children in foster care for Hudson County CASA! Only new toys will be accepted. Please do not wrap toys! My Gym will be collecting toys from 11/27-12/12.
Hudson County CASA, a non-profit organization, recruits and trains volunteers who advocate for foster children with the goal of a safe and permanent home for each child. Last year CASA served 265 children with 45 of them finding their forever homes.
The Jersey City brewery, located at 101 Pacific Avenue, is hosting its 2nd annual toy drive. Donations of unwrapped toys will be accepted and those who participate will receive 10% off their check. All toys will be donated to the Dante Aligieri Society's Annual Children's Christmas Event scheduled for Sunday, December 20th.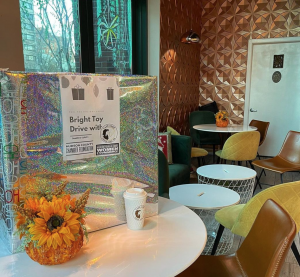 Cafe Esme has partnered up with @hudsoncountychamber Women of Commerce for Bright Toy Drive if you would like to join, please bring any new unwrapped toys until December 8th.
Hoboken family is collecting new pajamas, books, toys & gifts for tween/teens. Ages 0 -17 years.
You can drop of NEW unwrapped books, pajamas or gifts  at the following supporting locations:
@bigfuntoys
@nysc #hobokennorth @pilsenerhausbiergarten
@ufcgymhoboken
@wickedscentshoboken
Items for the drive may be purchased at @bigfuntoys  and @wickedscentshoboken

For more than 60 years, Toys for Tots has been making children all over the country smile during the holidays and this year is no different. In order to distribute all toys to the communities of Northern New Jersey by Christmas,  they ask that you make your donation by the 12th of December. Donations need to be new, in the package and not gift wrapped. They can be dropped off in the Toys for Tots collection tents in front of the visitor center's parking lot aboard Picatinny Arsenal, NJ on Friday December 11th starting at 8 a.m. – 5:00 p.m and Saturday December 12th from 9 a.m – 12:00 p.m or you can drop them off on any of the Drop Off Locations prior to Dec 12th, listed on this site https://dover-nj.toysfortots.org/local-coordinator-sites/lco-sites/donate-toys.aspx. Thank you for time and contributions.
This is @hudsoncountydreamhomes 7th Annual Holiday Toy Drive for underprivileged children in Jersey City. This will be their 5th year partnering with the Boys and Girls Clubs of Hudson County (@bgchc ) to provide toys to hundreds of children in need.
They are even matching the GoFundMe charges to ensure every dollar raised goes toward the cause. If you are able, giving a donation will help make a huge impact in the lives of many children this holiday season.
Updated December 13th, 2021