Beer Gardens in Hoboken
There is nothing better than sitting outside on a perfect sunny day and enjoy a cold beer! From German-inspired biergartens with all the Bavarian pretzels and extensive lists of beer, we've rounded up all the best beer gardens in Hoboken to choose from!
Pier 13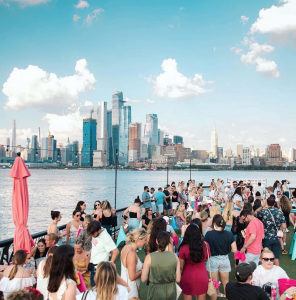 Although Pier 13 is not technically a Biergarten, that doesn't mean they don't have tons of beers to drink and fantastic places to sit and drink it. You can order canned and draft beers and take them and sit on the beautiful lawn overlooking the water. They also have tons of food trucks to choose from, places to walk, and games to play. This is the perfect place for a family to hang out on Saturdays or Sundays, making this a must go beer garden in Hoboken.
Location: Pier 13 – 1301 Sinatra Dr. N, Hoboken, NJ 07030
Pilsener Haus & Biergarten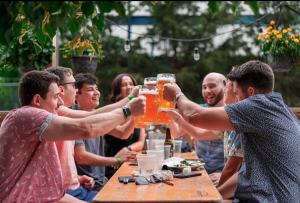 Choose from over 20 premium drafts and 50 European and American craft Biers, alongside the best European dining in the region- including their famous warm Bavarian pretzels! Customers are in love with their grilled sausages and bratwurst. Pilsener Haus & Biergarten are an authentic Austro-Hungarian Biergarten with some of the best dining in the region. Set in a turn-of-the-century bier hall with an adjoining, sunny Biergarten, it's the perfect place to spend the day with good friends.
Location: 1422 Grand Street, Hoboken, NJ 07030
Union Hall(Open)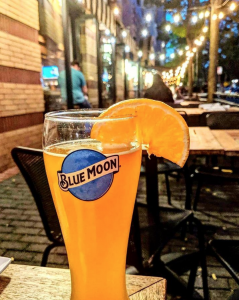 Even though Union Hall doesn't call itself a brewery, they have a great selection of beer. Enter through the doors of this stylish and comfortable pub and be prepared to be amazed. Warm wood and industrial lighting echo the allure and charisma of the Manhattan skyline, which serves as a backdrop to this small plates gastropub. The menu features creative American cuisine that is enhanced with flavors from around the world. Beer lovers will want to try our their own "Union Brew" ale.
Location: 306 Sinatra Dr, Hoboken, NJ 07030
The Shepherd & the Knucklehead of Hoboken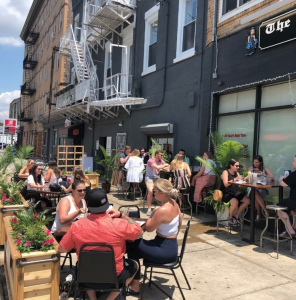 The Shepherd and The Knucklehead of Hoboken is a craft beer and elevated pub fare dished up in a funky tavern setting with TV sports. They are a local family-owned business with the widest beer selection in the area. Addtionally, they have a huge selection of food.

Location: 1313 Willow Ave, Hoboken, NJ 07030
City Bistro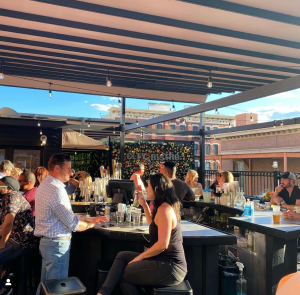 Located in Uptown Hoboken. City Bistro is a three-floor restaurant, bar, lounge & rooftop serving an eclectic menu of Italian American fare. Not only do they have a beautiful outdoor patio but they also have a rooftop open for the summer. Enjoy their wide selection of beer and other drinks as well.
Location: 56 14th Street, Hoboken
Updated July 5th, 2022