Harborside Sport & Spine- Chiropractic Services In Jersey City
This week, the JCFamilies team caught up with Dr. Dave Sylvester, Clinic Director of Harborside Sport & Spine, an Integrative Health & Wellness office in Jersey City, to understand the services this centre offers. Dr. Sylvester has been in private practice since 2002 and founded this wellness facility in 2006 to bring his expertise to patients of Jersey City.
Tell us a bit about your business?
Our practice is a multi-faceted wellness center specializing in Chiropractic care, Massage therapy Acupuncture, physical therapy, and Spinal Decompression for herniated discs. We also focus on Regenerative medicine, which is a growing field of Health care that enables the body to help heal itself. This includes IV Vitamin treatment, PRP(Platelet-rich plasma) for muscular and aesthetic conditions, and more which all fall under the umbrella of Regenerative medicine. Our website has a complete list of services and details about the treatments we specialize in. We have been in practice for over 15 years in the Downtown Jersey City location. Our purpose is to help people in the community ease their pain and assist their overall health and wellness.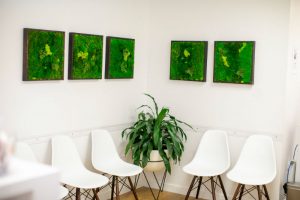 What can new patients expect when they visit Harborside Sport & Spine for Chiropractic Services?
The first visit is a one-on-one consultation with one of our specialists to evaluate which services you may need and the areas of concern. We then take a detailed medical history. Our facility conducts a thorough neurological and orthopedic exam as well.  Next, we examine and evaluate the nerves, tendons, muscles, and ligaments in problem areas. If necessary, X-rays are taken on-site.
After a thorough assessment, our doctors create a customized treatment plan for each patient.  Once we complete administrative formalities including insurance approvals, we begin scheduling appointments. If needed, we coordinate with other specialists and primary care doctors of the patient, so everyone is kept up to date with the treatments.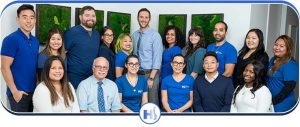 What insurances do you accept?
Our office accepts most insurance plans. In addition, flexible payment programs can be arranged for patients with little or no chiropractic or physical therapy insurance coverage.

What COVID precautions are you taking at your business?
Our staff is fully vaccinated and wearing masks at all times. In addition to that, we are also sanitizing all areas throughout the day.
Can you walk us through the stages of treatment that patients undergo once they start? 
Usually, we have three stages of care.
Phase 1: Relief care/Initial Intensive Care
If a patient is in pain when they come to our office, the first objective is to help them feel better. Depending on the severity of the problem, it is most likely that therapy sessions for such patients may be scheduled 2-3 times per week for initial 4-6 weeks.
Phase 2: Strengthening Corrective Care
During the corrective care phase, the affected muscles and other tissues are allowed to heal completely. In addition, the surrounding muscles are strengthened to reduce the chances of further injury to the specific area. Our staff works on retraining muscles and ligaments to function correctly and at a higher fitness level than before the condition developed. We aim to achieve full functionality and complete mobility for our patients. Depending on the overall health and severity of the problem, patients in this phase, typically need care 8-10 times per month for 2-3 months.
Phase 3: Wellness Care/Stabilization
Once the patient's body has fully healed, it is essential that they come in for periodic adjustments or massages to avoid future problems. This only requires a quick visit to our office 1-4 times per month, based on the person's lifestyle and goals.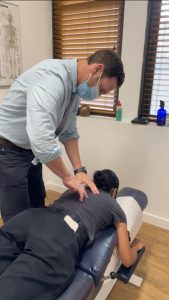 About the chiropractic services at Harborside Sport & Spine, what can a patient expect if they are being treated through this method? 
Chiropractic doctors treat problems involving bones, muscles, tendons, cartilage, ligaments, and the nervous system. For example, with patients having spinal issues it can help achieve proper mobility and alignment.

In fact, a combination of chiropractic services with physical therapy incorporating the stretching and rehabilitation of muscles can harness optimum results for a healthy musculoskeletal system. In addition, massage therapy adds an extra component to target specific injuries, and muscle mobility, and promote overall health.
Can you tell us more about the conditions that you have treated with the services that you offer?
Our office focuses on all musculoskeletal conditions, which include:
Neck and back pain, sciatica, Shoulder pain, Knee pain, wrist, carpal tunnel syndrome, elbow pain, foot pain such as plantar fasciitis, and ankle injuries.   
Our first goal is to relieve your pain, and then rehabilitate the surrounding muscles so the pain does not return!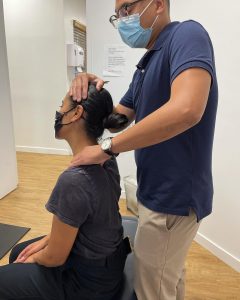 Can you list some examples of effective redressal through regenerative medicine?
Regenerative Medicine is the future of healthcare. Science and technology have found a way that you can actually repair damaged tissue and cartilage without having to have surgery. We have seen patients' shoulders and knees actually heal tears to their ligaments. The possibilities are amazing by using the growth and health factors from within your own body!
Where are you located, and what are your hours of operation?
Harborside Sport & Spine is located at 75 Montgomery Street, Suite 603, Jersey City, NJ, in downtown Jersey City. We are right across from the post office. Additionally, we are a 5-minute walk between the Grove Street PATH train and the Exchange Place PATH train and light rail.
Our hours of operation are:
Monday: 10 AM to 7:30 PM
Tuesday: 10 AM to 7:30 PM
Wednesday: 10 AM to 7:30 PM
Thursday: 10 AM to 7:30 PM
Friday: 10 AM to 7:00 PM
Saturday: 9 AM to 1 PM
Sunday: Closed
How can someone make an appointment?
Appointments can be made via phone at 201-433-1955 as well as online here.
They have a 10-minute promise where the patients are seen within 10 minutes, so you don't have to wait too long for your appointment.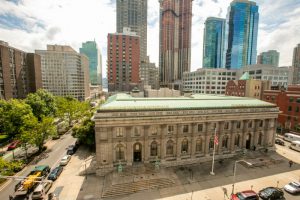 Updated July 7th, 2022