Things To Do In West Side, Jersey City
The West Side neighborhood covers multiple areas on either side of West Side Avenue in Jersey City from Bergen Avenue down to West Side Avenue from Broadway south to Danforth Avenue.  The area also includes the Hackensack River, Lincoln Park, New Jersey City University (NJCU), and Saint Peter's University. The West Side is the suburbs of Jersey City; filled with Victorian and Edwardian-type homes, large backyards, and gardens. Fun Fact: In the 20th century, wealthy individuals looking for summer residences or havens away from the urban neighborhoods began to populate West Side.
There is an abundance of shops, restaurants, and activities to do in that area. Therefore, we have created this quick guide on things to do on the west side.
Parks
Lincoln Park

Located at Westside Avenue, this beautiful park is one of the largest in Jersy City. It spreads across over 250 acres of green parkland and offers twenty-one tennis courts, a golf course, and several sports fields. In addition to that, there are baseball diamonds, basketball courts, handball and racquetball courts, and a running track.
You can enjoy jogging, walking or cycling. It even has a pond for recreational fishing! What's more, there are three playgrounds suited for children of different ages and lots of slides and climbing frames.  Vast picnic areas and beautiful scenery make this park an ideal place for the whole family to enjoy. This is such a beautiful outdoor park in Jersey City.
Arlington Park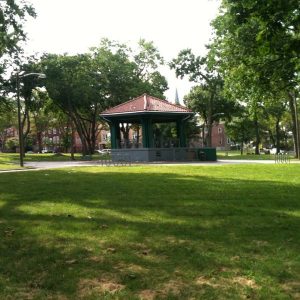 This beautiful park is a peaceful oasis in the urban environment. You can enjoy walking, hiking, and jogging here. Beautiful scenery will soothe you and enable you to get a breath of fresh air when you need it. Whether you enjoy a solitary and relaxing walk or a fun picnic with the whole family, this park is a great place to visit. Also, it's a dog-friendly park, so it's a good idea to take your pet for a walk and a frisbee game.
Restaurants
Park Tavern
757 West Side Ave.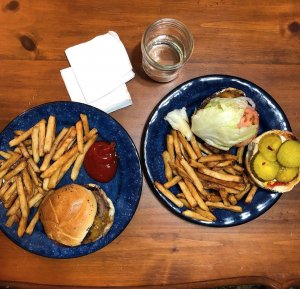 Park Tavern is definitely known for its down-to-earth haunt featuring bar grub, beer, wine & cocktails, plus a patio & live music. They are located on West Side Avenue. This hidden gem, which also has no real signage outside the bar, has one of the best burgers in Jersey City and a great beer selection. The ambiance is a perfect dim-listed Irish pub where you can catch up with friends over some delicious burgers.
Thanh Huong Restaurant
533 West Side Ave Jersey City, NJ 07304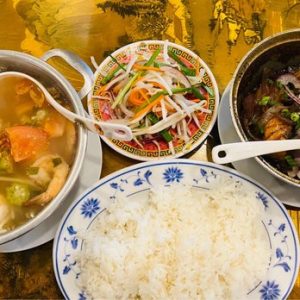 This spot is a real hidden gem on West Side Ave. Thanh Huong is a Vietnamese spot that has a variety of comforting dishes. Their food is authentic and even though their decor is simple, and casual, the food is not one to miss. The owner and staff are friendly and welcoming and will always help you find something delicious to your taste on the menu.
Jerkin Chicken
234 West Side Ave, Jersey City, New Jersey 07305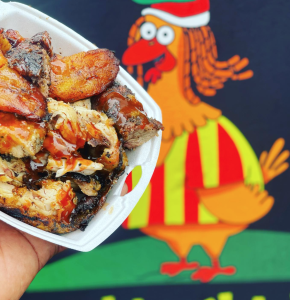 You'll enjoy a taste of Jamaica! Inspired by travel and a passion for different cultures, Jerkin Chicken brings a taste of Jamaica, utilizing the freshest ingredients and homemade dishes straight to your table. Come dine with us today.
Paparazzi Pizza
 200 Summit Ave, Jersey City
Every pie is baked in their stone-fired oven! Want to pair your pizza with something else that's yummy? Paparazzi Pizza also serves one of the best buffalo wings in the tri-state area!
Carvao BBQ
686 Bergen ave Jersey City, NJ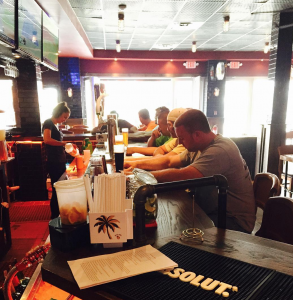 Looking for authentic family-style BBQ while you watch the game? This is your spot! One of the cool sports bar in Jersey City- Carvao, the Portuguese word for charcoal, is an idea that stemmed from our love of open flame cooking. So stop in, relax, have a bite, or enjoy the game on one of our 13 flat screens with a local or imported draft beer.
Crema
1 Duncan Ave, Jersey City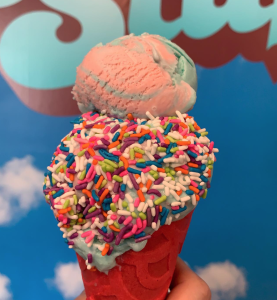 Located in McGinley Square near West Side, Crema is perfect for anyone looking for a variety of baked goods as well as delicious desserts. They also have ice cream. Everything is freshly made which is why we definitely think you should check this bakery out!
Tree House Coffee Shop
434a West Side Ave, Jersey City, NJ
A cool "secret" hangout to drink a coffee while you are making, planning, creating, bouncing, or doing nothing. This adorable cafe opened by couple Frank and Diana is a must-try in Jersey City. They have everything from coffee, lattes to yummy pastries and donuts. The inside and outside are super Instagrammable!
ITA Italian Kitchen
682 Bergen Ave, Jersey City, NJ, 07304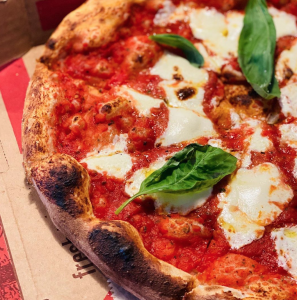 ITA Italian Kitchen is Jersey City's gastropub from talented Chef Dylan Golden, known for his work at Upland in Manhattan. Inspired by the best Italian bistros, ITA Italian Kitchen honors old-world Italian roots, lifestyle, and food with a modern touch. Specializing in Neapolitan style pizza, House Made Pasta, and local seasonal produce. ITA's full BAR offers a selection of 20 draft beers, a thoughtfully selected wine list, and classic cocktails. Gluten-free pasta and vegan Pizza are available and very popular.
Cafe Alyce
641 Montgomery, Jersey City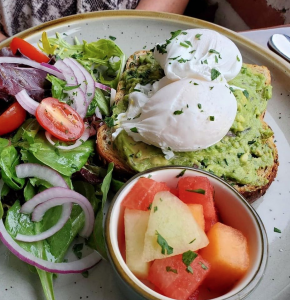 Cafe Alyce was formerly the Medical Center Luncheonette right before The Beacon. The cafe comes from the owners of Bergen Lafayette's Hooked JC. Their food is absolutely delicious, the brunch options and fresh juices are a must-try. BYOB.
Krewe
673 Bergen Ave, Jersey City, NJ 07304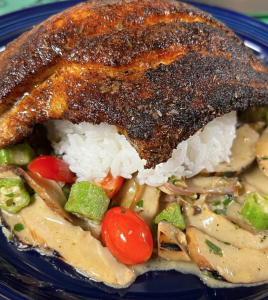 The restaurant is the brainchild of Jersey City-based actress and filmmaker Hank Morris and chef Anthony Tamburro, a husband and wife duo. Krewe is a term for a social club, many of which are involved in Mardi Gras parades. They are bringing delicious New Orleans cuisines to Jersey City.
Other Activities 
Lincoln Park Farmers Market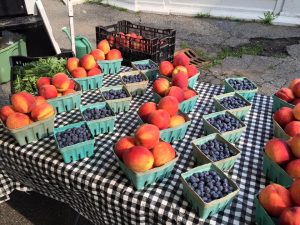 Lincoln Park has a farmers market starting every June to October from 10am-3pm. You can stop by and get fresh fruits and vegetables, dairy, eggs, plants, baked goods, ready-to-eat food and other items. Since 2014, the Farmers Market at Lincoln Park has brought food and fun to the West Side Community in Jersey City.
Lincoln Park Live: Music at the Fountain with BIG LAZY
Lincoln Park Live: Music at the Fountain returns with BIG LAZY! The first one of the season is on Wednesday, June 8th 7PM-9PM. Join your friends and neighbors for a night of free music in beautiful Lincoln Park! Bring a picnic dinner or purchase delicious fare from one of our great local food vendors. Simultaneously noir and pastoral, gothic and modern, BIG LAZY'S music conjures images from big sky country to seedy back rooms with deftness and a cinematic clarity. With sparse instrumentation – electric guitar, acoustic bass and drums – the trio forges American music from archetypes in Blues, Jazz, Surf, and Rockabilly. This event is free.
Pavonia Pool
914 Pavonia Ave
Pavonia Pool is located in the West Side neighborhood of Jersey City.
Pershing Field Pool is located in Pershing Field Park. It is an indoor pool starting at 3.5 feet to 12 feet deep. We are a 6-lane pool, 25 meters (1 lap) distance. Small Parking lot is available. Photo ID and proof of residency are required by all patrons 18 & older at each visit.
Daily Fees for JC residents:
Weekdays: Adults $3, Child (17&
UPDATED POOL HOURS OF OPERATIONS:
Monday-Friday
7am-10am Adult Swim
10:30am-11am Swim Lessons
11am-3pm Family Swim
3:30pm-5:30pm Swim Lessons * No public entry*
5:30pm-7pm Family Swim
Saturday & Sunday
12:30pm-2:30pm Family Swim Session 1
3pm-5pm Family Swim Session 2
*CLOSED ON CITY HOLIDAYS
Lee Sims Chocolate
743 Bergen Avenue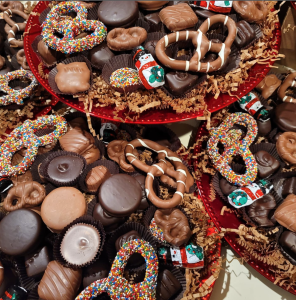 Lee Sims Chocolates is owned and managed by the fourth generation of the same family. They are still located in the charming retail storefront where they started the business many decades ago. Their traditional "sweet shop" window displays are locally famous for their mouthwatering appeal. They have thousands of customers, individuals, and corporations, all over the USA and beyond, who have chosen us as their dependable gift source and for personal indulgence in high-quality chocolates at reasonable prices. They are a great stop to do some shopping for treats for friends, family or yourself.
Hudson Florist
741a Bergen Ave, Jersey City, NJ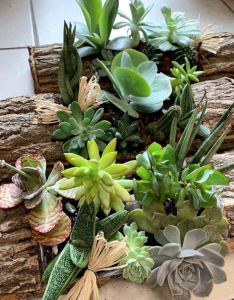 Hudson florist is a young local flower shop in McGinley Square, Jersey City. Their staff is passionate about the art, and wants to share their craft with the world. They have a variety of plants that you can purchase. Definitely give them a call or visit to find the perfect plant for your home.
Updated: April 24, 2023