Top 5 Model Train Displays, Shows & Exhibitions in New Jersey
Trains are among kids most favorite toys, most of them grew up playing with model trains. While playing, sitting in trains and looking at HO scale trains that are small enough to their own levels offers an amazing experience. It brings the sprawling landscapes of the railroad down to their level. On the other hand, adults too take a lot of interest in such model trains, many people have adopted it as a hobby to collect different train models and build different displays.      
Whether you are a train enthusiast or got train-loving kids, here we have a selection of our favorite model train displays and exhibitions in the New Jersey area. It will be a great place for your kids to hang out and enjoy the magnificent train displays. 
Northlandz:
Northlandz Listed in the Guinness Book of the world as one of the world record holders. The largest miniature model trains display where kids can see a lot of amazing stuff. Located in Flemington, New Jersey, it is housed in a purpose-built building where you will miniature railroad that is roughly 8 miles long, having 100+ trains running around waterways, bridges, and buildings. This massive HO scale display is large enough that it may even take you 2 hours to complete your entire visit. With a few of the most wonderful sights that show real life-like structures in a miniature form, you will remember this place for a long time. We recommend you bring binoculars with you to enjoy all the scenes in detail. In addition to the train displays, you must also visit a La Peep dollhouse and art gallery as well. In case you visit during the weekends that there is also a full-size train ride that you will love to enjoy.
Location: 6028 495, US-202, Flemington, NJ 08822, United States
The Brick Train Show by National Collectors Club in New Jersey:
The show is arranged by the National Collectors Club in New Jersey that will allow model train collectors to display. They describe this show as "We have assembled some of the finest dealers in the hobby today. If you are interested in toy trains, pre-war, post-war, or new production, this is the show for you. All gauges and manufacturers represented". You will have to check the next display dates from their website. The upcoming dates of the show are 3rd November 2019 & 29th December. There are $6 admission tickets while kids under 10 go free. Fine refreshments will be served the whole day on the day of show. You can also get your trains toys repaired from here.
Location: Gsp South to exit 89a or north exit 89. Make left onto rt.70 east to light, make right onto Shorrock St. (home depot on the corner). In about 2 miles it will become Beaverton rd., follow to end, make left onto Hooper Ave., Elks Lodge is 3/4 mile on right-hand side.
The Garden State Model Rail Club Model Railroad Show:
Another HO Scale model railroad club that occasionally arranges model train displays and offers great fun to the whole family. The Garden State Model Rail Club Model Railway Club was founded in 1953. There are 30×40 HO-scale model railroads. While the whole year, members work on the construction of model railroad models, while opening it few times for public viewing. Here you can see intermodal, mixed freight, coal and passenger train models in a display. 
Here are the upcoming display dates.  
Friday, 29th November 2019, Saturday, 30th November 2019, Sunday 1st December 2019, Saturday 7th December 2019, Sunday 8th December 2019, Saturday, 14th December 2019, 15th December 2019
Location: Garden State Model Railway Club · North Haledon, New Jersey
New Jersey Hi-Railers:
Located in Peterson, NJ this club has 58 members. The model railroad here measures 285 ft x 35 ft, With 60 display cases has over 2000 engines and locomotives. It is an exclusive O Gauge model railroad in the USA that provides kids and train enthusiasts a lot of fun. The club welcomes participants of all ages where everyone can learn about this exciting hobby. The Adult ticket costs $7.00; Kids between 5 to 12 years old will pay $2, while kids under 5 go free. The upcoming model train displays are scheduled for November 8th, 2019, December 6th, 2019, December, 20th, 2019 and January 24th, 2020. 
Location: 575 High Mountain Rd North Haledon, New Jersey
There are also a ton of other activities for kids around Jersey City and New Jersey. You can always visit a museum or a library with your kids.
About the Author: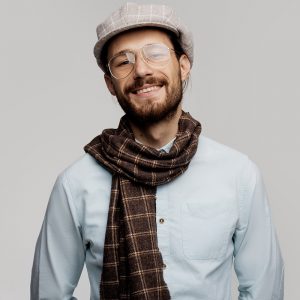 Mr. David is a freelance writer with over 10 years of experience. He occasionally writes on different topics like Health & Beauty, Entertainment, Kids, Travel, etc. His work has been published on many renowned news websites including Forbes, Inc, New York times, etc.