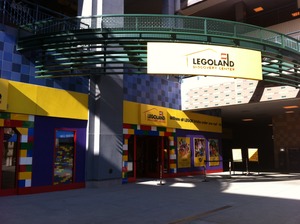 Over spring break the boys and I made a trip up to the new Legoland Discovery Center which recently opened in the new Westchester's Ridge Hill Shopping Center in Yonkers. There are several other LEGOLAND Discovery Center locations in the US including Atlanta, Chicago, Dallas/Fort Worth, and Kansas City. Needless to say the boys were very excited to check it out.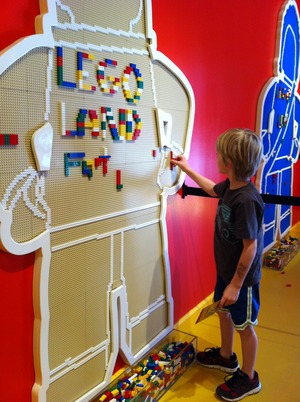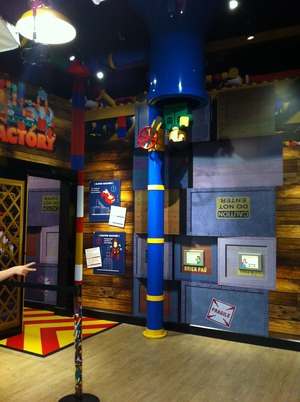 From where I am in New Jersey it is a quick 20-30 minute ride over the George Washington Bridge to get there. It is also close to my beloved Stew Leonard's as well. It was suggested that we buy our tickets in advance on-line as they stagger admission so it will not be too crowded.  We could not get a ticket until 2 pm, because I bought the day we wanted to go, so I suggest buying a day in advance. Walk Up ticket prices for a scheduled date and time are $29.95 adults and children. However if you buy online, you can save $5!
Upon entering you are directed in to the Lego Factory. The lab technician gives the kids a lesson in how legos are made. It is a nice interactive space with buttons push, levers to pull and more. Before you make you way to the next room, the lab technician gave the boys a special lego.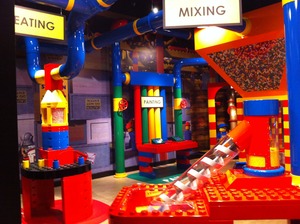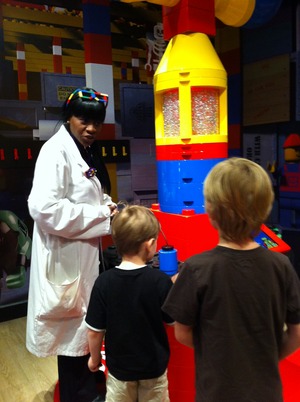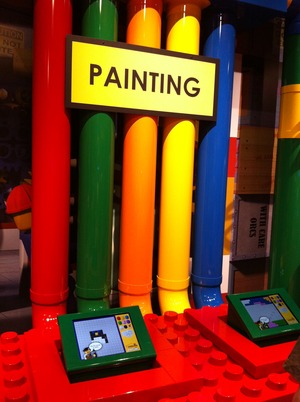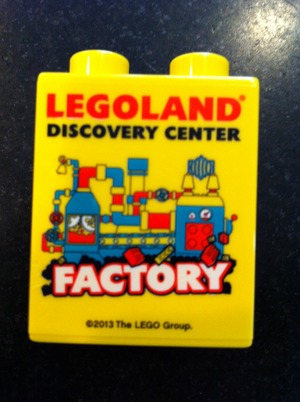 After the lab you make your way to the Kingdom Quest ride. It reminded me of the Buzzlight Year ride at the Magic Kingdom. You have to hit the targets and save the Princess. It was cute and I thought the design and video elements were well done. They boys were just happy to be playing a video game.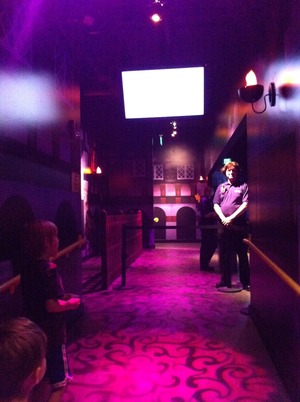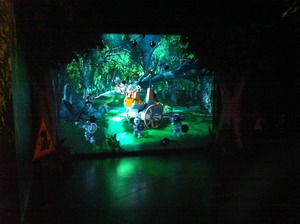 Once you are off the ride you make your way to Miniland.  Of course, our Miniland is all about NYC. It is so well done. I am always amazed at the level of detail. There is Yankee Stadium, Times Square, the subway and more.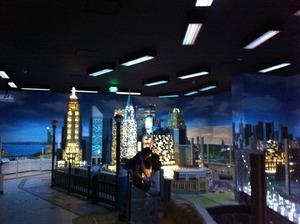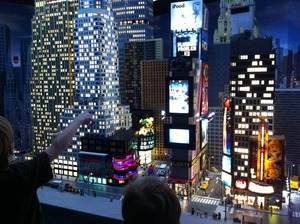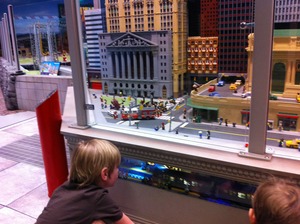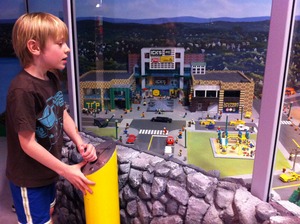 After Miniland, you walk into the main area of the Discovery Center. We first made our way to Lego Races: Build and Test. I was not so impressed with this section, as we could not find any wheels for our racers. The boys liked being able to build, but I did not think it was very organized.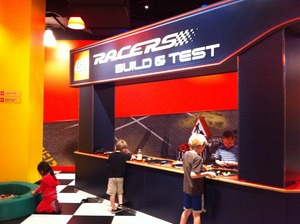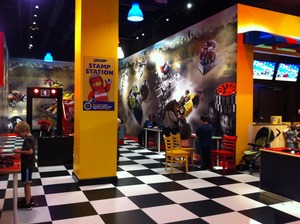 Next to Lego Racers, there is the Earthquake Table where you can build and then turn on the table to see if it can stand up to the earthquake. Next, the table is the Lego Master Builder Academy.  I think it is great for the older kids who want to learn new building tricks.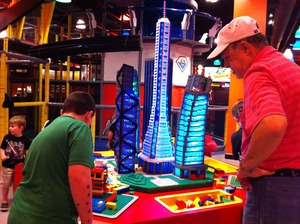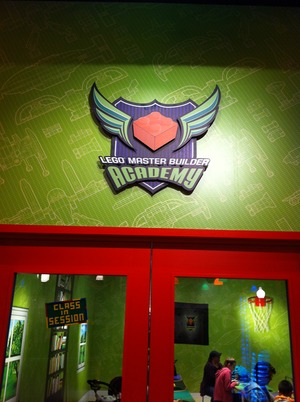 Next to the academy there is the Duplo Village.  This is a great area for the little ones, ages 1-5. They can climb around and there is also a little slide.     Also, not to leave the girls out of the mix there is the Lego Friends area.   It is a cute little house for the girls to play. They even have karaoke.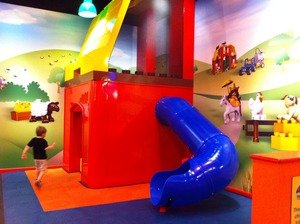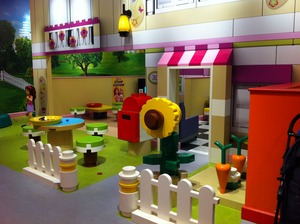 Next up, is Merlin's Apprentice. Yes, there is actually another ride here. The kids can peddle their flying boom to make it go up and down. I like that even the little guys can ride as well. There is also the Lego 4D Cinema.  We saw 3 Lego movies, each about 10 minutes long.  The 4D is there are wind, water and bubble (snow) effects. I thought the movies were well done and the boys were thoroughly entertained. The movies we saw were: Clutch Powers, a Lego Racer movie and a Kingdom Quest.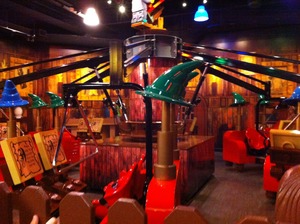 There is a nice little cafe with seats so you can sit enjoy a cup of coffee while the kids play. They have the usual snacks at the cafe. You can purchase a Kids Meal Deal which includes a sandwich, bag of chips, & a drink for just $7.00! Add a LEGO Lunch Box for an additional $5.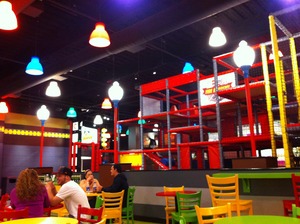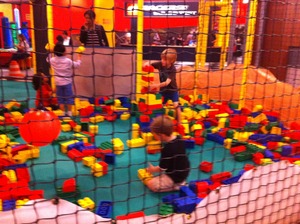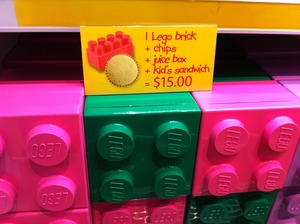 Overall, we had a fun day. I was impressed with the space and thought it was very clean.  It made for a great afternoon with the boys.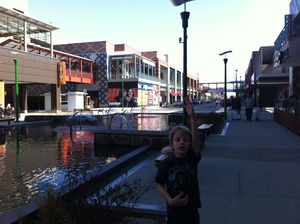 I also really liked the new Ridge Hill Mall.  There are a lot of great stores and restaurants. On a nice day you can take a walk, get something to eat and enjoy the little playground they have as well. Though I have to say a metal playground with no shade covering, maybe not such a great idea.