If you are looking for a fun and active way to get outside, blueberry picking can be a perfect way! There is a ton of blueberry picking and fruit picking around Jersey City. Kids love getting their hands dirty and feeling accomplished after doing something productive. Not only that, but they get to learn a bit about where fruit comes from and how fruit grows, and they will be much more excited to eat their fruits…and maybe even veggies too. Another advantage of picking fresh blueberries is you can come back home and make pies, tarts, or muffins with your freshly picked berries. Then, when they get home, the kids will be so excited to use their hard-earned blueberries in a baked treat.
Below are some of the best blueberry picking farms around Jersey City. Each farm listed below is about an hour or less away, so you don't have to trek too far from home. So grab your basket, pack the kids in the car, and let's pick some fresh and juicy blueberries!
Please call or check each farm's website before visiting as timings and weather conditions can change hours and picking. 
Terhune Orchards
This is a 225-acre family-owned and operated farm. They have blueberry picking in the summertime, where you will find some of the best berries. The bushes are loaded with berries lasting from the end of June to early August. After you and the kids are finished picking some great berries, you can also check out the farm's adorable animals. They have sheep, goats, ducks, horses, and much more! You can also check out their tractors.
Location: 330 Cold Soil Road, Princeton, NJ
Alstede Farms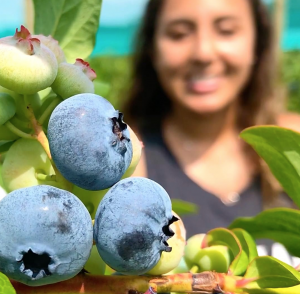 About 55 minutes away from Jersey City, this pick-your-own strawberry farm allows you to pick up daily from 9 am to 6 pm with no closed days. Admission is $8.99 on weekends, holidays, and weekdays for around $6.99 per person. They also offer hayrides and live entertainment before you head out to pick your berries. Although you may not want to pay an admissions fee, it gets you a bit more than just picking the berries and may be worth the cost for the total experience this farm offers!
Location: 1 Alstede Farms Lane, Chester
Johnson's Corner Farm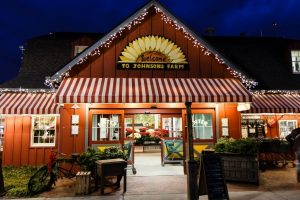 From June to July, you can pick your own blueberries at Johnson's Corner Farm. They offer some excellent blueberry picking around Jersey City, which is not too far of a drive. For a minimal fee, you can also access their barnyard filled with animals and also take a super fun hayride with the kids. Of course, you have to make sure you make reservations. Our blueberry crop begins in mid June and continues through July.
Their schedule for blueberry picking is:
Market Hours
8am to 7pm Daily
Location: 133 Church Rd, Medford, NJ
Kelder's Farm & U-Pick
Blueberries are a new addition to the Kelder Farm, which does not disappoint. They also have other berries to pick and different fruits and veggies if you are interested in that too. The best time picking blueberries at Kelder Farm is July to September. When you are tired out from picking blueberries, you can play mini-golf, check out one of the biggest gnomes in the USA, and pet some adorable farm animals at their petting farm. These kid-friendly features make them one of the best blueberry picking farms around Jersey City. Reserve your spot today here. 
Location: 5755 Rt. 209, Kerhonkson, NY
Lewin Farms
This pick-your-own berry farm offers blueberries from June through mid-August and other products like peaches, corn, peppers, and so much more. They even sell amazing Christmas trees during the winter months. So you can genuinely make Lewin Farms a year-round trip with the whole family. The farm is 110 acres and is easily one of the most beautiful farms you can travel to do blueberry picking around Jersey City. U-Pick fields are generally open from 9 am to 4:30 pm. Also, their U-Pick Fields are cash only but make sure to call before about availability.
Location: 812 Sound Ave, Wading River, NY
Ochs Orchard
Ochs Orchard
is a great destination to pick blueberries around Jersey City. Their berry picking season starts in June, and they have plenty of berries to choose from throughout the rest of the summer. Of course, they have other attractions on the
farm
as well. They have farm animals to meet and pet, a gorgeous view of the valley below, and you can even pack a picnic lunch to eat with the family. MAKE SURE to call before as they have limited hours this year.
Location: Ochs Lane, Warwick, NY
Greig Farm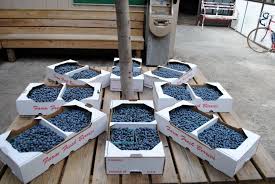 A pick-your-own farm that has been in business for more than 60 years, they sure know a little about farming some delicious blueberries. You can expect some of the sweetest and juiciest berries from Greif Farm. The farm also has some super special pigmy goats – tiny and excellent for the kids! Their picking season starts in early July to mid-August. They will be open from 8 am-8 pm every day but make sure to call before.
Location: 223 Pitcher Ln, Red Hook, NY
Patty's Berries and Bunches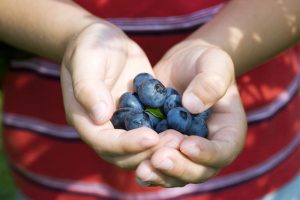 Patty's has a great blueberry patch for picking your blueberries. It's a smaller farm and shop that genuinely feels like you are picking berries and grandma's house. If you are a bit short on time or want extra blueberries on the way out, they also have pre-packaged blueberries straight from their patch. And that best part? They make their sinful ice cream made with fruits right from their farm! Make sure to check their website and call before you visit.
Location: 410 Sound Ave, Mattituck, NY
Mead Orchards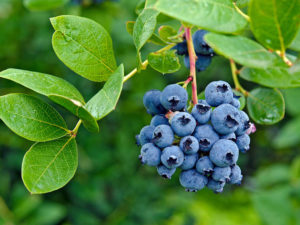 The Orchard is closed for the Summer 2023 season. Unfortunately, due to severe weather damage, Mead will be closed for the entire 2023 Summer season
This fruit and veggies farm has over 180 acres. You can pick your blueberries on the weekends, so make sure you plan your trip on a Saturday or Sunday. They also require reservations. Blueberries are available to choose from June to around the middle of August. When blueberries at the farm run out, make a trip in the fall when they have an abundance of apples and pumpkins.
Location: 7 Scism Rd, Tivoli, NY
Updated June 19th, 2023