Where to buy Christmas Trees & Wreaths In & Around Jersey City
One of the greatest bonding moments around the holidays is the ability to decorate the Christmas tree! Just picture it. Holiday tunes are playing on the radio, maybe, if you're lucky there are snow flurries falling from the sky, lights flickering in different patterns, and putting ornament after ornament on branches. But first, you need a tree! There are plenty of choices to choose from right in your area! We've created a list of places on Where to Buy Christmas Trees and Wreaths In and Around Jersey City!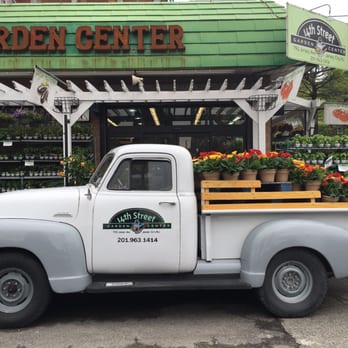 793 Jersey Ave, Jersey City
Phone: (201) 963-1414
14th Street Garden Center is Jersey City's premier family-run garden center and has several Christmas tree options! Can't make time to go out and get your tree? Don't worry, 14th Street Garden Center delivers your tree right to you! Pair your tree with a beautiful wreath. Don't forget your wreath hanger!

180 12th St, Jersey City
Phone: (201) 963-6513
Nothing brings home the feeling of Christmas like finding the perfect tree. Whether you prefer the inviting scent of a fresh-cut evergreen or the ease and convenience of an artificial pre-lit Christmas tree, you're sure to find a tree you love at The Home Depot. They offer fresh-cut trees of all sizes, shapes, and types! Save yourself the trouble of buying a new tree every year and get an artificial tree!

60 Monroe St, Hoboken in St. Joseph's Church Parking Lot
Phone: (201) 394-8467
As always Cal's Christmas tree will offer a full line of Christmas Trees, Wreaths, garland, tree stands, and more! They are open from 9 AM – 10 PM daily and the staff is very helpful.

108 10th St Hoboken, NJ, 07030
Beethoven's Veranda is a premier floral company in the New York City area with shops in Hoboken and North Bergen. Beethoven's Veranda has all kinds of flowers, Buy Christmas Trees Jersey Citylants as well as Christmas trees. If you're in need of decorations, they also decorate your tree upon request.
Christmas trees at Dairy Queen in Jersey City
513 West Side Ave, Jersey City
Looking for fresh and beautiful Christmas trees? The Dairy Queen on West Side Avenue sells trees in their parking lot. Choose from many different trees and at a great price.
Bouquets and Baskets are located on Newark Avenue in Jersey City, They carry fresh trees around the holiday season. Make sure to call them ahead of time at 201-216-1188 to see availability.
191 Grand Street Jersey City, NJ
Kevin's Tree Lot is open on the corner of Grand and Marin in Jersey City. Kevin's Tree Lot (also located on River Road in Edgewater) has been the go-to family favorite tree lot in the area for 13 years. It was founded in 2006 by JC resident Kevin Murray. Kevin's staff includes local Jersey City students who specialize in making your real Tree experience a cheerful one. They offer high-quality Fraser Fir trees and are Home Delivery pros. To check their you can visit: kevinstreelot.com or follow them on Instagram @kevinstreelot. They are now offering contactless delivery.
156 Summit Ave, Montvale
Phone: (201) 391-4576
Fresh cut Christmas trees from DePiero's Farm are looking for a good home! trees looking for a good home. DePiero's Farm Stand proudly offers fresh-cut Fraser fir Christmas Trees all sizes 4′ to 15 feet and hand-made wreaths all sizes 8″ to 6 feet, kissing balls, swags, mantelpieces, and much much more.

100 Franklin Turnpike, Allendale
Phone: (201) 327-3156
The Rohsler family is embarking on its 5th generation at the sixteen-acre nursery and horse farm in Allendale and Saddle River. The nursery continues to grow many of the plants it sells in its greenhouses and fields including perennials, annuals, poinsettias, mums, hydrangeas, and more. Get your next tree from Rohslers! They even sell real and artificial wreaths in their Holiday Shop. They also offer tree delivery.

85 Airmont Ave, Mahwah
Phone: (201) 529-2595
Right after Thanksgiving Secor Farms opens its doors on December 1st offering hundreds of pre-cut Christmas trees: Balsam Fir, Fraser Fir, and Douglas Fir of all different shapes and sizes. Their tree specialists will help you to find the perfect tree! They also have a wide variety of decorated and undecorated wreaths, kissing balls, and white pine roping to suit your decorating needs. Check out their website for opening day.

10 Combs Ave, Mendham, NJ 07945
973-543-1106
Located in Morris County, New Jersey; Miller's Hill Farm has been family-owned and operated since 1924. Each time of the year there are different activities on their farm. Winter, Thanksgiving order ahead – Fresh Baked Pies. The 2019 Christmas Season will begin on Friday, November 29th with Fresh Pre-Cut and Choose & Cut Christmas Trees, Wreaths, Grave Blankets, and much more!

260 Dey Rd, Cranbury/120 Cranbury Neck Road, Cranbury
Phone: (609) 799-0140
Trees are always fresh at Simonson Farms! There are two fields for you to explore and pick your perfect tree from! There are taking strict precautions due to COVID.

4 West Field Rd. , Mendham
Phone: (973) 865-6362
Opening November 27th! Head over to Hidden Pond Tree Farm where their motto is "Where Christmas Grows All Year Long!" Hidden Pond Tree Farm is family-owned and operated. You can cut your own Christmas tree or pick up one that has been pre-cut. This farm takes cash and checks only so keep that in mind. Isn't this a good place to buy Christmas trees in Jersey City?
25 Bartley Road, Long Valley
Phone: (908) 876-3351
Ort Farms is the place to find all of your holiday decorations! They are open until December 24th so there is plenty of time to pick out your tree! The pre-cut Christmas trees with 3 different varieties: Frazier Fir, Douglas Fir, and Balsam. They are open Monday-Saturday 9 AM – 6 PM and Sundays from 9 AM – 5 PM!
The Cottage is selling wreaths and garlands for Christmas.
Looking for other ways to bond this holiday and winter season? We have plenty of fun activities for you and your family to enjoy, both indoor and outside. That's right, outside in the cold!
Updated November 29th, 2021