Summertime Fun in Jersey City
Summertime is the perfect time for the entire family to attend tons of cool events together. The kids are out of school, parents often get some time off, and the days are longer. You and the family can fit in tons of awesome activities into one single day or spread them out over the entire summer. However you decide to spend your time, there is no shortage of family activities to partake in in Jersey City this summer.
Let's check out some of the best family events in Jersey City this summer. Whether you are looking for indoor activities, outdoor activities, educational activities, or something else, there is a little something for everyone this summer.
———————————————–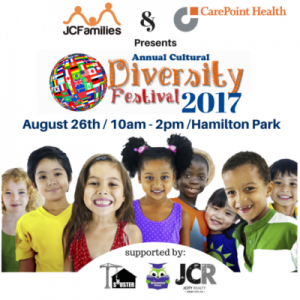 On August 26, 10 am to 2 pm, come and stop by at the 4th annual cultural diversity festival.
"Jersey City has one of the most diverse populations in the United States. Here you can find 75 languages spoken in the public schools. The city is engulfed in a blanket of diversity and is truly a melting pot. The festival is a day of celebrating the diversity in our community. There will be an array of fun and culture-related activities planned for the whole family, arts & crafts, musical acts, dancers, an art show and — of course — lots of delicious food representing the diversity in Jersey City.
This unique and special event would be a great opportunity for children and families to experience the vibrant and diverse cultures of Jersey City! Please join us at Hamilton Park, JC."
 —————————————————–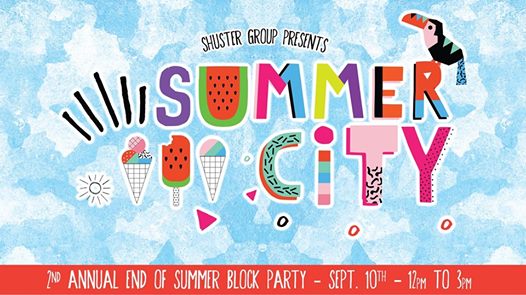 Shuster Group & Hamilton House are hosting a FREE end-of-summer kid-centric block party with a petting zoo, music, food & lots of activities!
Join us as we host our 2nd annual end of summer block party! Treat your kids to a day of fun under the sun. We have transformed two blocks near Jones park into a unique, kid friendly celebration! We welcome you to explore the wonders of Summer City.
Activities:
• Crafts & Activities
• Bounce House
• Petting Zoo & Face Painting
• Live Entertainment
• Local Food Vendors
• Basketball Competition
————————————————
The return of the 4th Street Arts Chili Cook-Off and Mac & Cheese Showdown together for the first time ever.
We will also be hosting The Thirsty Quaker who will be creating a curated Beer Tasting – more info to come soon.
Celebrate Downtown Jersey City on Saturday, September 16th with the Historic Downtown Special Improvement District's Sixth Annual All About Downtown Street Festival from Noon-8pm!
We are hosting over 250+ unique buy generic ambien uk vendors from The Grove Path Plaza all the way to Coles Street!
This year we've teamed up with DayTrippers NJ to provide a shuttle bus service to and from the fair.
Our kid's area will be packed with rides, face painting, games and shops for the little ones. (First Street)
Summer Film Series: Hamilton Park, Jersey City
Hamilton Park has been offering movies in the parks in Jersey City since 2013, and they will be offering them again this year on the following dates: June 23, July 28, August 25, September 23, and October 14. Movies begin at sundown. Keep checking the Summer Film Series page on the Hamilton Park Neighborhood Association website for more information!
Hamilton Park has been offering movies in the parks in Jersey City since 2013, and they will be offering them again this year on the following dates:
August 25th- Star Wars – The Force Awakens
September 23rd – The Jungle Book
October 14th – The Nightmare Before Christmas
Movies begin at sundown. Bring something to sit on.
Shakespeare at the Park – Hamilton Park
July 20 – Romeo & Juliet
Performed by Hudson Shakespeare Company – Rain or Shine at the Gazebo
Free Magic shows in Jersey City
Enjoy a "Magicians' Face–off" at this year's JC Families Education Fair!
We are inviting a group of talented 
magicians
 to show 
off
 their magical skills to our young audiences!
Get ready to be tricked, inspired and entertained!
Only fair in Jersey City where you can get information about & speak to the representatives of major Schools,Day Cares  & Activity Centers,Classes in & around Jersey City & Hoboken
JERSEY CITY! Take a look at the list of schools, daycare and activity Centers that will be attending #JCEducationFair  Saturday 23rd from 10am to 2pm in Hamilton Park.
Jersey City Recreation Department
The Early Childhood Department of the Jersey City Public Schools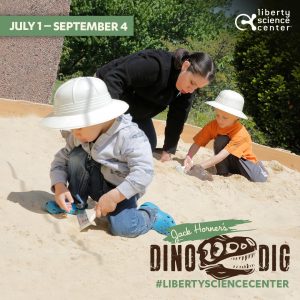 If your kids love digging, discovering, and dinosaurs – boy have we found the best event for you! At Liberty Science Center, this dino dig is educational and heaps of fun. According to the website:
"Guests will have the unique opportunity to experience a paleontological expedition during the exhibition, working alongside LSC's Dino Dig Guide Team to discover replica fossils of prehistoric creatures from the late Cretaceous period buried in the 35 tons of sand that will cover the specially designed space." So, let your kids explore the rich history of the past and have fun while doing it! It is definitely one of the best family events in Jersey City this summer.
---
Yoga at Hamilton Park
August 1st, 15th, 22nd and 29th
By Butterfly and Bird Yoga
10 dollars requested
Please bring a mat, water and towel