10 Best Movers in Jersey City
Are you looking to Jersey City or relocating from Jersey City? Movers are a very essential part of your relocation process. We know how difficult it can be to find good, trustworthy, and convenient options that will get the job done right when it comes to moving. Therefore, we created this guide of the best movers in Jersey City
In addition to this list, do check the reviews and call them directly to get a quote.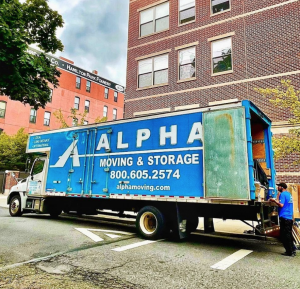 Alpha Moving & Storage is a well-respected moving company. They have been conducting moves in the New Jersey area since 1993. They take great pride in the company they have built over the past 20+ years through hard work and dedication.
Alpha Moving & Storage Services Offered:
101 Hudson St, Jersey City, NJ 07302
As long as you are in the market for moving companies NJ, why not hire the best of the best – Vector Movers NJ. They have been in business for over 10 years. When it comes to top-quality moving and storage services at affordable rates, Vector Movers are here to help! They provide various services like local moving, long-distance moving, commercial moving, residential moving, and more! They cater to all of Hudson County as well as other areas in New Jersey. Vector movers in Jersey City.
9 Linden Ave, Jersey City, NJ 07305
JC Moving Company was founded in Jersey City by Steve who has been a moving veteran with over 15 years of experience. As a professional mover in NJ Steve is always available to answer any questions that customers may have during their stressful moving process. With 15 years of experience in the background, Steve has a perfect moving plan for any of your upcoming relocation needs. Moving Services include commercial, residential, packing services and more.
227 Coles St, Jersey City, NJ 07310
At Moishe's, you can expect only the finest moving expertise. Along with accurate in-house quotes for the services you need. Their movers are hand-selected to match the size and complexity of your move. They have been in the business for over 3 decades. Addtionally, they service all different areas of NJ as well as New York. You can go ahead and give them a call for a quote and more details.
221 River St Hoboken, NJ 07030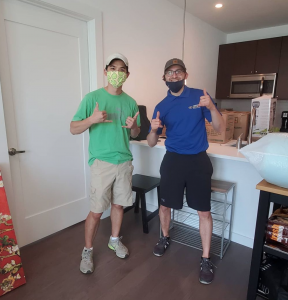 The Jersey Movers was created to be the perfect blend of quality, reliable movers with the pricing of the independent guys. Their mission is to give you an affordable moving option without the hidden charges, no-shows, rude movers or amateur moving practices. They will provide timely, reliable service and will stand behind every service commitment.
5 Reed St, Jersey City, NJ 07304
The HoneyMovers is a Jersey City "born and raised" labor service. They are Family-owned with over 15 years of experience. Many of their teams have been working together for over 10 years and are family-based, passing down well-learned knowledge over the years. Also, they are a labor service located in downtown Jersey City.
704 Summit Ave Jersey City, NJ 07306
Since 1932, Catlow Movers has been moving families and companies in New Jersey. Family-owned and operated for three generations, Catlow Movers has been providing high-quality, efficient relocation services to households and commercial businesses. One of Hudson County's oldest, Catlow Movers is affordable and unmatched in our customer service.  Call them to get a quote!
808 Broadway, Bayonne, NJ 07002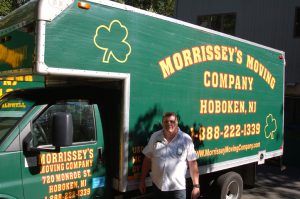 Morrissey Moving Company is a proven leader in residential and commercial moving, packing, and storage located in Jersey City. In addtion, they serve the New York (NY) Metro Tri-State Area as well as Essex, Bergen, and Passaic Counties in Northern New Jersey. They provide local moving, long-distance, commercial moving and more.
This company is focused on providing services with the highest levels of customer satisfaction. With a variety of offerings to choose from, they are happy to help you with what you need when it comes to moving. Feel free to contact them: 201-884-1181.
Various Location in NJ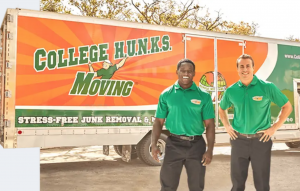 With their  5-star reviews in the industry, they provide expert service through our licensed, trained professionals. That means you can always trust our team to be courteous, friendly, and handle your belongings with the utmost care. With the HUNKS, you can count on your move to be a fun, pleasant experience. They help with moving as well as junk removal.