Where To Find The Best Bagels In Jersey City
Looking for a fresh, warm bagels in Jersey City? Who doesn't love a doughy, fresh warm bagel in the morning? We know there are a lot of breakfast options out there, but a good old toasty bagel always hits the spot. Whether you love a classic bagel with cream cheese, Lox lover, or looking for something sweet with jelly, Jersey City has a ton of delicious bagel options for you! If you are looking for some lunch options, there are some variety of it.
517 Jersey Ave., Jersey City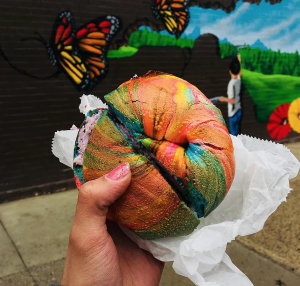 Wonder Bagels has been around for 30 years now and still making its super fresh bagels every day. These bagels are sumptuous in every way. This place also serves salad and other options for breakfast. Worth every single minute that you might spend in the queue here. They have a ton of options to choose from but definitely check out there Lox bagel and rainbow bagel.
485 Marin Blvd, Jersey City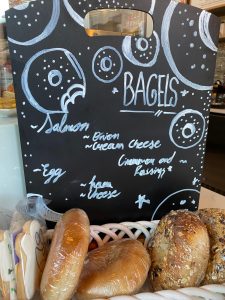 Café Esmé has been designed to bring a piece of Parisian taste to downtown Jersey City. From the chic interior to the delicious menu to the music that fills the space, Café Esmé hits all the senses and makes people feel transported and completely at home, all at once.  They offer delicious sandwiches, pastries, lattes, coffee, tea and of course yummy bagels! From Lox, onion cream, cinnamon raisin, egg, and more, if you are looking for a spot to relax and enjoy a yummy bagel with coffee, this is it.
520 Summit Ave, Jersey City
Toasted Bagels & Deli is the perfect spot that has an array of omelets, bagel choices, home fries, and other deli meats. The bagels are hand-rolled every day and use a secret mix of artisan flour, yeast, malt, sugar, and salt for the delicious taste. The bakers serve the bagels in a friendly and professional manner in a relaxed environment. You can taste their smoked combo sandwich, smoked turkey, finland swiss cheese, and coleslaw.
586 Newark Avenue, Jersey City, NJ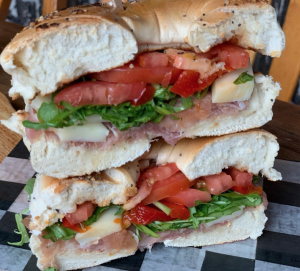 Cafe Peanut is a funky little place located in the heart of Journal Square, Jersey City. Dedicated to quality, the charming artistic cafe is the closest to Coffee Heaven you will get. Their yummy coffee is locally hand-roasted in small batches, blending and creating a never-ending passion for exploration. With coffee, enjoy their delicious options of bagels and bagel sandwiches. They have options like scallion & dill, salmon, peanut butter & jelly as well as homemade tufutti.
333 Grove Street,  Jersey City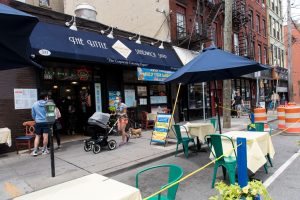 Located right in downtown Jersey City, The Little Sandwich Shop has a menu that features today's health-minded specialties with traditional deli favorites. From fresh yummy bagels to breakfast sandwiches and salads. They have a variety of bagels and you can easily pick up some coffee there too.
743 West Side Ave Jersey City NJ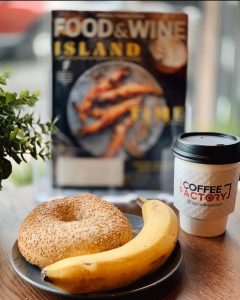 Another great addition to Westside Ave, The Coffee Factory is serving La Colombe Coffee and delicious pastries and cakes that are a must-try! They also have a ton of yummy bagels that are the perfect fit for your morning breakfast.
148 1st Street, Ground Fl, Jersey City, NJ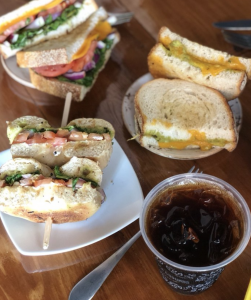 Hidden Grounds Coffee is situated in Jersey City and Hoboken. One of their locations- Jersey City Cafe is close to Hudson Hall and O'Haras Bar. They offer a wide selection of coffee produced through different methods of brewing. They have a lot of bagel options from salmon bagel to an egg & cheese bagel!
190 Monticello Ave Jersey City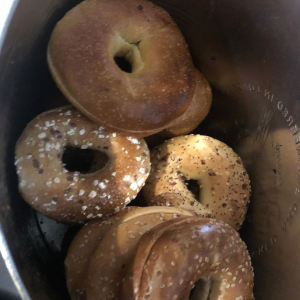 Two-story, stylish cafe and event space located inside the former uniform factory. In addition to delicious coffee beverages, come enjoy a range of offerings, including empanadas, pastries, quiche, draft organic kombucha, and of course BAGELS! They have some yummy and unique options for bagel so definitely check them out.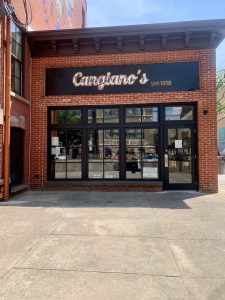 New to Jersey City, Cangianos Marketplace has a lot to offer but they also have some fresh baked goods including bagels. They also have a ton of other options like breakfast sandwiches, Italian meats, and bread.  They are located in the Hamilton Park area.
Antique Bakery
279 Newark Ave, Jersey City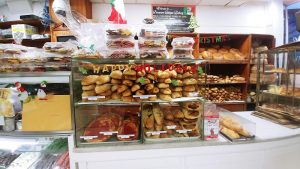 Antique Bakery is a must to try when it comes to fresh bread and baked goods like bagels. They are located right in downtown Jersey City. While you get a fresh bagel, do check out their fresh-baked Italian bread, and stuffed bread, including pepperoni and cheese, broccoli, also focaccia, and garlic bread.