Top Family-Friendly Areas In Jersey City
Moving is stressful and complicated; there is no doubt about that. You have to find a new home, sell the current one, do all the moving-related tasks, etc. However, when you add preparing your children for this move, things will get a lot more complicated. For them, this will be a big shock, so you have to be considerate. Thus, do everything in your power to ensure you found the best place for them to live. And, we are not talking only about the home right now, no. We are talking about finding the best possible neighborhood and community for them to feel comfortable and enjoy their childhood.
Thus, if you decided to move to New Jersey and raise your children there, that is, to Jersey City, make sure you find the best possible place to settle in. Luckily, that will not be hard as Jersey City is overall a great place to call home. Nevertheless, here are some top family-friendly areas in Jersey City to consider if you are moving here.
Think About Your Priorities First! 
As we mentioned earlier, Jersey City is a great place to call home. The economy is thriving, and there are many job possibilities. The health care and education systems are top-notch, real estate is quite affordable compared to other cities in NJ, and there are many family-friendly activities to do on those days off. As you can see, living in Jersey City can be quite good. But you can not buy a home just anywhere in the city. First, you need to think about your priorities. Keep in mind that every family is different, and as such, every family will have different priorities. Thus, consider things such as:
home price
home characteristic and amenities
proximity to school
proximity to work
fun and recreational activities nearby
safety
being in the neighborhood with other families with children
These are just some of the factors you should consider when thinking about finding a place to live in Jersey City. So, call for a family meeting and discuss these factors with the rest of your family. Only then will you be able to find a perfect place to call home, and of course, move there.
Hamilton Park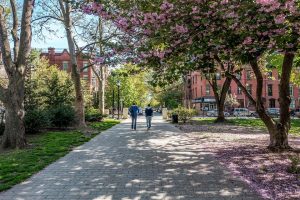 The first on our list of top family-friendly areas in Jersey City is the one and only Hamilton park neighborhood. It is first for a good reason. This city welcomes newcomers constantly because of its lower real estate prices. Believe it or not, many New Yorkers with families moved here to reduce their cost of living. They found a cost-effective way to do this – they relocated to Hamilton and continued working in New York. This brings us to another great thing about Hamilton – its roads are highly developed and well maintained, which enables commuting almost anywhere easily and quickly. Moreover, in Hamilton, you will find many family-friendly places such as malls, cinemas, theatres, restaurants, parks, and recreational kid-friendly centers.
Downtown Jersey City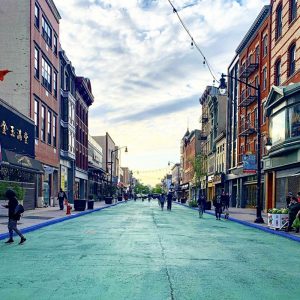 In very close proximity to Hamilton Park is the Jersey City Downtown. However, while Hamilton park is more secluded and focused on close-knit communities, the Downtown area resembles bigger cities. Here, there are around 30,000 people, all from different walks of life. But do not worry – there are plenty of families with children. People who move here do it because they want to be close to work and want their children to be close to their https://nygoodhealth.com/product/silagra/ school.
In Downtown, you can find a wide variety of primary, secondary, and high schools, as well as some notable universities, colleges, and campuses. All of them are located in safe areas too! What makes Jersy City Downtown an excellent place for families to call home is that it offers plenty of family-friendly activities. There is anything from theme parks to water sports on the Hudson River!
Waterfront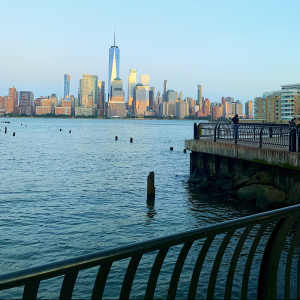 Another area to consider when moving to Jersey City is the Waterfront neighborhood. This neighborhood is newly-built, and living here is quite modern. However, that is also what makes this neighborhood quite expensive. But, be sure that it will be worth it. Homes here come in all shapes and sizes, but they all share one thing – practicality and novelty.
Streets are clean and wide, parks are well maintained, and the waterfront view is just to die for! Even schools are somehow better here – not only will you have a wide variety of them to chose from, but you will also have the ability to send your children to one of many private schools here too. And, when school is over, and you have finished working, you can go together to a park, the mall, cinema, museum, etc. One thing is for sure – you will not be bored in the Waterfront area.
Jersey City Heights
A few years ago, The Heights were up and coming, and now they have arrived. With new construction and more space, many find a reason to buy here. The neighborhood centers on Palisade Avenue, which is bustling with coffee shops, bakeries, and some restaurants and bars. They also have some beautiful parks and a lot of the stores downtown have started to open in the heights. It is a residential neighborhood with some Victorian and Edwardian homes so it's perfect if you are family and a little more space.
How to Relocate and Where? 
Hopefully, we helped you choose the right area for you and your children. If a charming little area is your preference, go for Hamilton. If it is all the hustle and bustle of a big city you want, go to the Downtown area. And, if you are looking for luxury, there is nothing better than the Waterfront area. Of course, there are many other neighborhoods and areas in Jersey City to move to, so consider hiring a real estate agent if you can not decide where to go. They will help you make your decision on where to relocate and help you find your dream home that suits your needs and budget. Moreover, if you need help moving or even some moving tips for families, you can also hire movers to help you out.
There is nothing wrong with asking for help! You will save a lot of time, energy, and money if you let other people do what they do best. And, while they are doing that, you can focus on what is most important – your family! Your job will then be to explore all those family-friendly areas in Jersey City.
Author Bio: Julie Hendrix
Julie Hendrix used to be a travel agent for eight years and now she focuses on raising her three young children in the suburbs. For the past three years, she has been writing blogs about family relocation and family activities, given that her own family has experienced moving to a new home with young children. She also enjoys writing about travel and party planning.