Best Places To Enjoy a Family Lunch in Jersey City
We know you are always looking for Best Places To Enjoy a Family Lunch in Jersey City. If you are a parent, we are sure that you have had quite a few challenges while trying to master the art of eating out. This is especially true if you have younger kids. Although, we have to admit that all the problems seem to be well worth it once you get your entire family together. If you want to enjoy a family lunch in Jersey City after a hard day of work (or fun), you can do so by visiting one of the many family-friendly restaurants in the city. You also have the option for some outdoor dining at the moment, great brunch options and you can visit a dessert spot right after! We are going to give you a couple of options – feel free to choose the one that sounds the most delicious.
Best Places To Enjoy a Family Lunch in Jersey City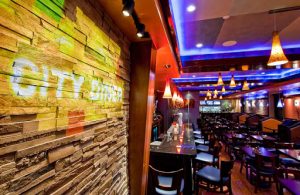 According to many different people and various studies, NJ is one of the best places for raising kids. And places such as the City Diner are among the reasons why the city has obtained such a flattering title. With rustic modern decor, hardwood floors, cushioned seats, booths, as well as free WiFi, this restaurant has every commodity that will make your family feel right at home. Now, whether you decide to delight your taste buds with delicious pancakes or corned beef hash depends on your preferences.
Just know that, at the City Diner, every member of the family will be able to find a meal that will completely suit his/her taste. On top of it all, they will be able to do so at reasonable and fair prices, making your family lunch an affair that can be repeated a few times a week.
Best Places To Enjoy a Family Lunch in Jersey City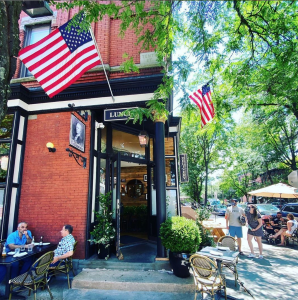 The Hamilton Inn is conveniently located just one block away from Hamilton Park. If you have ever walked past it, you might have seen many daily happy hours and specials, which probably urged you to believe that this isn't a family-friendly restaurant. But you would be wrong, as The Hamilton Inn can be quite family-friendly at certain times of the day. Those times usually refer to weekday afternoons. 
If you look beyond the pleasant atmosphere and a convenient location, you are going to see that this restaurant even has a children's menu. With highchairs that you can request, you can even bring your toddler and gather the entire family. As an added bonus, The Hamilton Inn is one of the restaurants in Jersey City with outdoor seating, so you can feel the warmth of the sun while also enjoying a delicious meal. 
Best Places To Enjoy a Family Lunch in Jersey City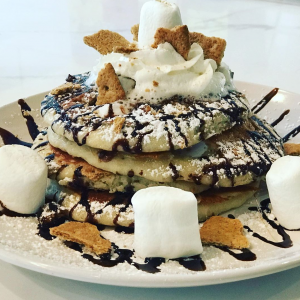 Do your kids just love pancakes? In case you have a family tradition of eating pancakes on Saturdays, why not move the action from your kitchen and into the Brownstone Diner? This self-proclaimed pancake factory is a great option for kids of all ages, as it offers a kiddie menu. However, the portions here are so generous that you might even be able to share a meal with your child. The restaurant offers cups with straws and lids, so you don't have to bother with bringing a sippy cup. 
Best Places To Enjoy a Family Lunch in Jersey City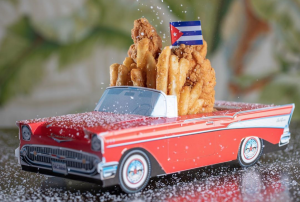 Rumba Cubana is located right off Hamilton Park, and this place will definitely fill you're craving for Cuban Food.  The restaurant takes pride in its Cuban style dishes and beverages that are sure to satisfy what you are longing for. Whether you want a heavy dish or something easy on the tummy, they've got what you want. They also got several child-friendly options, and it's a great place to bring your kids after a playdate in Hamilton Park. Their kid menu includes these little car boxes for kids' meals which is a great experience for the little ones.
Best Places To Enjoy a Family Lunch in Jersey City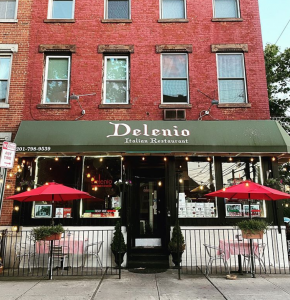 We all need some good Italian food from time to time. Luckily, you will be able to find many amazing restaurants in Jersey City that serve mouthwatering Italian food. One of the best representatives of such places is Delenio – a restaurant that serves everything from pizzas to full-blown dinners.
What makes Delenio one of the best restaurants to enjoy a family lunch in Jersey City is its family-friendly setting. Everyone from the owners to the waiters is friendly, willing to help their customers have a great time. The setting is very informal, which naturally draws people with kids to this place. Besides, when was the last time you met a kid that didn't love a good slice of pizza? And as far as the best pizza places in Jersey City go, this is definitely one of them. 
Best Places To Enjoy a Family Lunch in Jersey City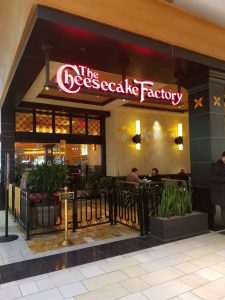 It's true that The Cheesecake Factory won't be your first choice if you are looking for an elegant and celebratory lunch. But it's pretty much perfect for all other occasions. It's an affordable restaurant with great food and an even better atmosphere. It is perfectly located in Newport Mall in case you want to visit after a day of shopping. What's important to know is that the staff is always rated as very friendly and welcoming, being at your service during your meal.  The Cheesecake Factory is open from 11 AM until 8 PM. Whether you are looking for an early or late lunch, you now know where to go. It's also important to mention that the restaurant has a very convenient location. We can predict that this will be one of the most frequently visited places after you move to Jersey City. Especially if your plan is to settle down here for good – in that case, you'll want to have an affordable and convenient option at your fingertips. They have a big kids menu with a ton of variety and something for everyone! 
Best Places To Enjoy a Family Lunch in Jersey City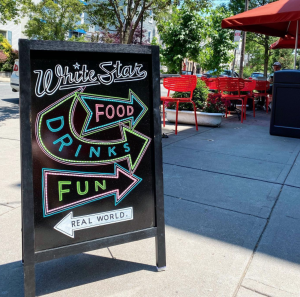 The White Star is a casual neighborhood American restaurant and craft cocktail bar in Jersey City.  Both White Star Bar locations have kids menus which include chicken tenders, pizza, sliders, and more. They offer brunch, lunch, and dinner. 
You already have our suggestions for great family-friendly restaurants in Jersey City. All you have to do is pick one and arrive with the family! Hey, you don't even have to opt for just one. Why not make this a weekly thing and enjoy a nice family lunch in all of these restaurants, one by one?
Author Bio: Angie Sims
Angie Sims used to work in the traveling industry for 6 years, and now she works in the relocation industry. For the last 3 years, she has been specializing in helping people with their domestic and international relocation. She is also a full-time mom and a part-time blog writer. From her own experiences, she writes about traveling and moving with children on her blog.