Fall Classes for Kids in Jersey City
Whether it's dancing, learning a new language, or scoring a goal, there are after school classes and activities fit for every kid! A lot of changes happened this year with COVID-19, but luckily your favorite activity and educational centers are offering safe as well as engaging classes for the upcoming fall season. The following classes are amazing opportunities for your little one to explore physical, creative, and social similarities with their peers! We hope your child finds the perfect fit in our list of the Fall Classes for Kids in Jersey City!
Jersey City
252 9th St, Jersey City
Phone: (201) 205-1218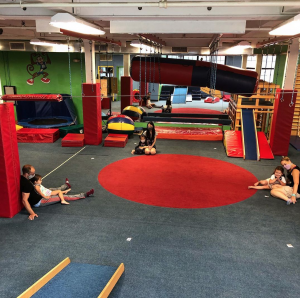 My Gym Jersey City provides classes and activities for children starting as young as 6-weeks-old to 13-years-old. Each class is specifically tailored to each age group and are grouped based on parent participation and independent classes. At the moment, My Gym will continue to offer online classes, outdoor classes, and camps.
Check their schedules are up and you can narrow down your search by filtering classes by type and your child's age.
78 Erie St, Jersey City
Phone: (718) 825-6598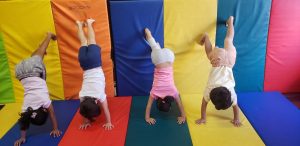 Their mission is to support children and adults to grow in communication. Children work on different skills; all of them under the umbrella of Language Development. They grow socially, academically, emotionally, and physically. All of their groups and classes are 5 children max and have spots available for their morning program from 9:am to 12:pm. They have spots available for their afternoon sessions reading, writing and Math, gymnastics and yoga fusion, Spanish and Italian. More information here:
Fasttrack-Languages.com
https://www.facebook.com/FTLJC/
16 Erie St, Jersey City
Phone: (732) 352-9461
Rockness Music is redefining music education for parents who want their children to learn real-life values like responsibility, compassion, individuality, togetherness and respect in addition to the language, social and STEM development every music school touts. This fall Rockness Music is offering online as well as socially distant music classes. Read more about these classes here. 
Phone: 201-706-3025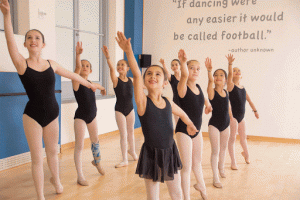 Next Step Broadway's mission is to provide an environment where all ages and levels can experience the joy of expression through dancing, singing, acting & much more. The Fall schedule includes classes such a ballet, tap, acting, hip-hop and so much more! They are offering in-person and online classes starting September.
165 Newark Ave. Jersey City
Phone: (201) 377-0718
Nimbus Dance Works focuses its work on the intersection between high-level dance and innovative ways of involving communities and audiences. Nimbus presents performances and programs to diverse audiences locally and on tour: serving present audiences and building future ones.
Nimbus Dance Works' Fall schedule is open for registration! Keep in mind that you will only be allowed to register your child for classes that are age-appropriate.
196 Morgan Street, Ground Floor Jersey City
Phone:(201) 424-3075
The Performing Arts Workshop​ is the product of a lifetime spent in the studio, on the stage, and behind the scenes. It began with the belief that quality arts education should be accessible and meaningful for all!
The Performing Arts Workshop offers a variety of distinctly different programs for students of all ages with the common goals of encouraging creativity, instilling a healthy sense of discipline and bolstering self-confidence. Registration for the 2018-19 season is now open. You can choose from early childhood options to more advanced classes.
189 Brunswick Street, 3rd Floor, Jersey City
Phone: (201) 969-6260
JC Ballroom specializes in Latin, ballroom, salsa, swing, tango, and wedding dance lessons. They offer group classes and private lessons for all ages, children to adults. Introductory private lessons are 30 minutes long and will introduce you to the principals of partner dancing and 2-3 different dance styles. They are offering online and in-person classes. Check out more information here.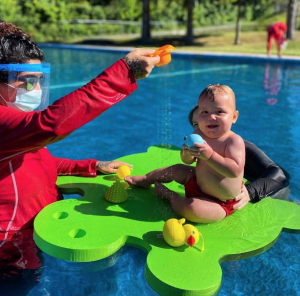 British Swim School is excited to be back with classes at the following locations:
Jewish Community Center of Bayonne and Days Hotel North Bergen (Outdoor)
They are giving parents both options for indoor as well as outdoor pools for their classes. They are taking specific measures for the safety of everyone. CLICK HERE learn about the protocols being implemented to reduce the spread of COVID-19. You can enroll here and find more information about their classes.
Address: 
380 Newark Ave Units 101 & 102, Jersey City, NJ 07302
The Little Gym Jersey City is open and are offering classes this fall! They are making some important changes and taking measures to keep your child safe. To learn more about our new cleaning & disinfecting measures check here. You can check their schedule here.
Soccer is a great option for kids and it is outdoors! Global Soccer Academy is offering outdoor classes for soccer in Jersey City. At the Global Soccer Academy, their goal is to develop a player's individual skills within a team atmosphere. Sign up now for their classes here.

Luna De Papel is offering after school classes as all as daily classes at their studio. From painting, hand sewing to crafts, join them this fall. They are taking all the necessary precautions when it comes to COVID-19. Register about their classes here:
After School Classes
Daily Classes
 225 Morris Blvd, Jersey City and 601 Park Ave, Hoboken
Phone: (201) 844-8535
AlphaMinds Academy wasted no time in pivoting to our new reality and adapting their classes to the online format of teaching. They have been teaching all our subjects online since mid-March, to great success with children and parents! This September they will be starting their 10th school year of offering academic enrichment classes to children in Jersey City, Hoboken and beyond. Classes begin on September 12, 2020 for Saturday classes and on September 14th for weekday classes.
AlphaMinds Academy offers a full range of academic enrichment classes, adapted and improved for online learning! All classes are taught live, via Zoom, in small group settings, by a team of certified teachers and professional instructors. Private groups/pods and private lessons are available upon request.
Fall 2020 Schedule and Registration: https://www.alphamindsacademy.com/fall2020
AlphaMinds Academy offers the following classes:
CHESS:
Chess Classes – All Levels and Ages! (Beginners – Intermediate – Advanced/Tournament level)
MATH & LOGIC*:
Logic & Intro to Math (gr. PreK-3, PreK-4, K)
Mathematics (gr. 1-5)
Pre-Algebra (gr. 6)
Algebra I & Algebra I Advanced
Geometry (gr. 7-9)
*Singapore Math Curriculum
READING & WRITING:
Reading & Phonics (gr.K-1)
Reading Comprehension & Writing (gr. 2)
Essay Writing (gr. 3-5 and 6-8)
CODING:
Coding with Scratch (gr. 2-5)
Coding with Python (gr. 5-8)
Coding with Micro:Bit (gr. 4-8)
Coding for Websites (gr. 5-8)
SCIENCE:
Electrostatics & Magnetism (gr. 3-5 and 6-8)
189 Brunswick St, Jersey City
Hudson Play is now offering in-person distance learning and fitness camps. A GREAT PLACE FOR YOUR CHILD
to continue education in a safe and healthy environment. Your child will continue to be able to meet with their teachers online if needed(please provide with a laptop or Ipad) ,collaborate online with other students (if it's part of the school program), submit and receive graded assignments, including reading time and completion of daily assignments. In addition their Daily Fitness Program improves circulation, giving children a much-needed boost of energy, concentration, and focus.
For Ages 4-12
​
Mon – Fri
9:00 AM – 5:00 PM
Option for early drop off / Late pick up available with additional fee.
​One month rate $1,500
One week rate $400​
​
September will be prorated.
​
For students who attend school with a hybrid learning program please call/text 201-9634671 to discuss potential options.
​
Sibling discount 10% OFF any following child
Essential workers discount 10%
More information here: https://www.hudsonplaynj.com/learn
Hoboken 
Address: 1018 Washington St 2nd floor, Hoboken

At Garden Street School of the Performing Arts, they believe in the importance of the arts, not just for those who want to be professional actors, dancers or musicians, but for everyone. They offer a ton of classes for dance, acting, music, and more. They will be restarting their classes from September 7th. Please note they are only offering one classroom or outdoor class at a time to limit the number of people at the studio at the same time. They are also limiting class size to 7-10 children total per class. This means we have very limited spaces available and they encourage you to enroll as soon as possible to guarantee your spot in the class you want to take.
1400 Clinton St,
 Hoboken
Phone: (646) 339-8485
Since 2002, the Hoboken Children's Theater offers year-round musical theater and acting classes for ages 4 through young adult, and top-quality productions for the public at their 120-seat theater in Hoboken. The Fall schedule will now be online. This wonderful online version of their incredibly popular class for Pre-schoolers and Kindergarteners is a perfect introduction to theater and the performing arts curated especially for the tiniest students! Your child will play, sing, and improvise — a great way to encourage creativity, confidence, and critical thinking for your young and energetic star. Register here. 
1140 Maxwell Ln, Hoboken
Phone: (201) 653-4212
With a wide range of classes, Urban Jungle Play focuses on core pillars of childhood development that encourage cognitive, social-emotional, and motor development. Classes are ~45-minutes and tend to children 5 months to 6 years of age and can be booked individually or ongoing.
720 Monroe St Suite E306, Hoboken
Phone: 201-876-1198
M Avery Designs has a love for sewing and they want to share their passions with you! They offer classes for children, teens and adults so everyone has the opportunity to learn how to sew. Classes for kids are held after school and on the weekends.