Local Jersey City Tours: Explore The City And Around With Your Kids
Jersey City is located in the state of New Jersey, USA, and was founded in 1660. It covers an area of 55 km2 and is considered the second largest in the state. It shares borders with New York. The city is located on a peninsula separated from Manhattan by the Hudson River, which is the eastern border. In the south, it borders the city of Bayonne. Then, in the west – with the Hackensack River. In the north with the city of Hoboken. The population of Jersey City and its environs is 0.247 million.
The excellent news is Jersey City is full of beautiful and well-kept parks, playgrounds, and indoor spaces that are kid-friendly and fun for everyone.
Liberty State Park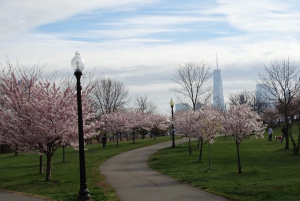 Want your little kids to go outside and give them 1212 acres of open green space? Go to Liberty State Park with a picnic, tricycles, and kiddo in tow. Located at 200 Morris Pesin Dr, Jersey City, NJ 07305, United States, the park is one of the best places for parents and children to enjoy the beautiful attractions Jersey City has to offer.
Tiny Greenhouse
Located at 498 Jersey Ave, Jersey City, NJ 07302, United States, this quirky art studio will relieve you of boredom and promise to be a fun and creative practice. Open for kids 15 months to eight years old. It's a great way to make something unique together that doesn't include glowing screens. As a result, they also offer adult classes, so if you're interested in coming back to hone your fine art techniques, they offer classes, activities, and parties.
Liberty Science Center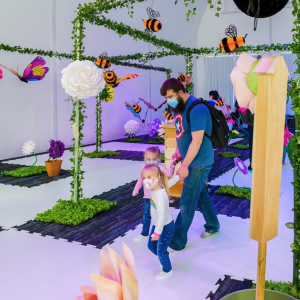 Address: 222 Jersey City Blvd, Jersey City, NJ 07305, United States
For those curious little minds and hands and the budding scientist in all of us, visit the famous Liberty Science Center. The interactive museum has not only information exhibits but also the largest IMAX dome in the entire United States. Parents, be sure to show your child the Hoberman Sphere, a 700-pound sphere suspended from the ceiling that expands and contracts with a computer algorithm.
Pershing Field Park
This park is located at 201 Central Ave, Jersey City, NJ 07307, United States. It is a sports lover's paradise located in the Heights area of Jersey City. It has 13.5 acres of recreational area, including track, basketball, and tennis courts, so that you can get all your energy. Additionally, the park also has a large swimming pool suitable for skating rinks in winter so that you can enjoy this outdoor space all year round.
Newport Green Park
Newport Green Park is a parent-child dream: This urban oasis is home to four hectares of landscaped space with a sandy beach area for children of all ages,  plus a playground, green space, and even special events all year round. It is an ideal place to visit even if you have to work, just take your laptop with you. For instance, if you like producing music for your kids, you can use your music software out in nature and let your creativity flow. Its address is Green Park, 14th St, Jersey City, NJ 07310, United States.
Kingda Ka Roller Coaster
If you are old enough and you like extreme recreation, then the Kingda Ka roller coaster is what you need. This feeling accompanies the process of free fall, but here there is where to fall. Weightlessness is provided by design. This ride is the highest in the world and the second-fastest. It also includes the most terrible and terrible epithets.
For some time, a tiger named Kingda Ka lived in a nearby zoo. This dream of thrill-seekers is located in Six Flags Great Adventure Park in the small town of Jackson, New Jersey, USA.
The idea of building the tallest and fastest attraction in the world dates back to 2003. The project was done by the Swiss company Intamin. The parts were manufactured at Stakotra, and the building was assembled by Martin & Vleminckx. It was built two years and was opened on May 21, 2005. It immediately set a record for altitude and speed, which lasted until 2010. Since then, trains have been running in the same way. Kingda Ka has been one of the best roller coasters for 16 years, but perhaps already today, engineers are creating something new that will overshadow the steel record holders.
Jet Ski Ride or Kayak

The perfect activity as the weather gets better. Well, it might be unusual, but what better way to get your pulse going than enjoying a morning jet ski ride in New York harbor? There are also some fun kayaking and paddle options in Jersey City and around.
Visit Mana Contemporary

This massive art warehouse located in Journal Square is home to an in-house museum as well as workspaces for local artists and studios. Additionally, there are many events and exhibitions that occur at this space throughout the year featuring contemporary and visual art shows. We encourage you to check in regularly and call before, as there are constantly new exhibitions and programs in the space.
Author Bio: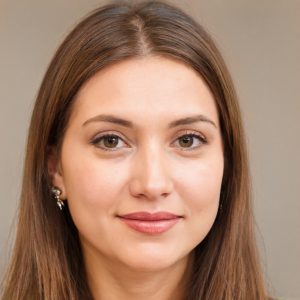 "Tringa Bells is a physical therapist and loves everything related to exercising and outdoor activities. She loves spending time with her family, and her friends and she loves traveling and coding. Her hobby is writing and she loves to express herself through words. In her free time, she loves to take care of kids and works as a nanny."