Stroller friendly restaurants in Jersey City
Children are the greatest gift a parent can ever receive. Sometimes you want to get out of the house and you need to take the little one with you. Many restaurants do not provide adequate space for parents of tiny tots in strollers. This list is here to provide you the peace of mind by knowing which establishments to go to with your babies and toddlers .
Café Esmé has been designed to bring a piece of Parisian taste to downtown Jersey City. Every aspect of the café has been thought of with the customer experience in mind. From the chic interior to the delicious menu to the music that fills the space, Café Esmé hits all the senses and makes people feel transported and completely at home, all at once.  They offer delicious sandwiches, pastries, and coffee.
Liberty House Restaurant-75 Audrey Zapp Dr. 
https://libertyhouserestaurant.com/
View the water and the Manhattan skyline for a pleasant dining experience. They offer private dining, events, and even baby showers to get ready for your new bundle of joy. The kiddos will enjoy a night out with the parents at this upscale establishment. There is a spacious patio area for outside dining if you want some fresh air and quiet ambiance in one of the most unique stroller friendly restaurants in Jersey City. At Liberty House, there are no worries about not being able to bring everyone. Hours are Wednesday to Saturday 12:00 pm to 3:00 pm with a break until 5:00 pm to 1:00 pm. Sunday offers openings from 11:00am to 3:00pm and 5:00pm until 9:00pm. Closed on Mondays.
Skinner's Loft- 146 Newark Ave 
Before the bar opens at night, Skinner's allows for the entire family to enjoy a delicious meal together. The serving staff will bring you a high chair if you request for one, and they also have plenty of room for strollers on weekdays before the night crowd hits. Kids will be entertained by coloring with new crayons on their menu, free stickers, and their very own cup. Parents and children will both love this place for being part of stroller friendly restaurants in Jersey City. Weekday hours happen from 4:00 pm to 11:00 pm and weekends from 11:00 am until 11:00 am.
Downtown Yogurt-126 Newark Ave 
http://www.downtownyogurt.com/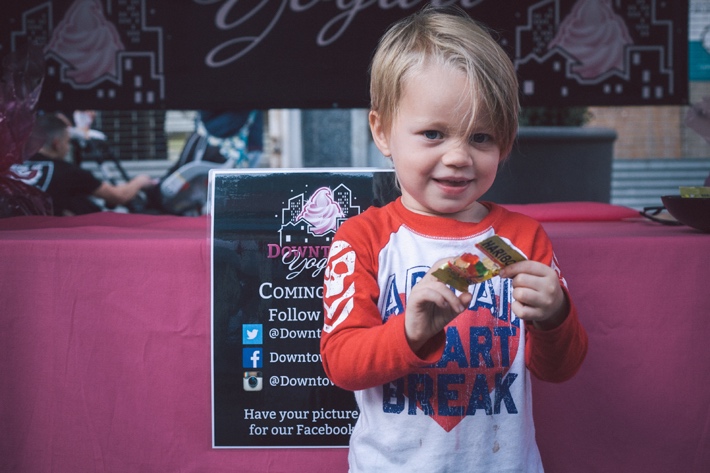 Downtown Yogurt happens to be the ultimate frozen yogurt establishment that is one of the best stroller friendly restaurants in Jersey City. Everyone loves frozen yogurt and there is a flavor here for even the pickiest person's taste buds. Feel free to bring the stroller and the baby in together with the rest of the family to enjoy a cold treat on a hot summer's day. Sample as many flavors as you'd like before you decide what to buy. Or get all of your favorites together for a delicious concoction. Best of all, they are open seven days a week! The hours are Monday to Thursday from noon until 11:00 pm, Friday 12:00 pm to Midnight, Saturday 11:00 am to 12:00 am and Sunday 11:00 am to 11:00 pm.
Zeppelin Hall-88 Liberty Drive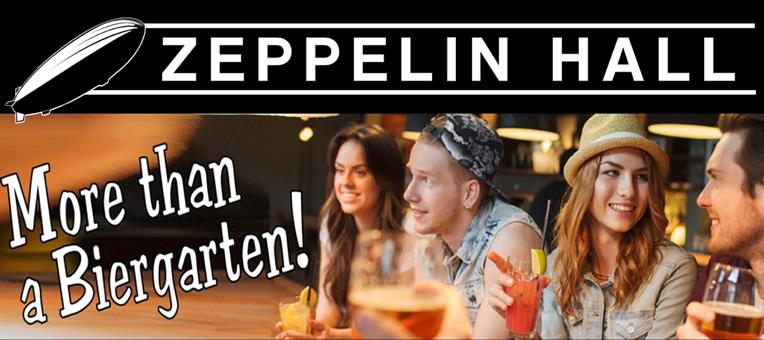 This spacious restaurant provides an open atmosphere with food and beverage choices for parents and children. Families can choose to dine inside or out depending on what you feel like. The tables are very large and let everyone be seated comfortably. Kid-friendly foods such as fries, chicken, and pretzels will have the family coming back for more years from the first visit. By being one of the stroller friendly restaurants in Jersey City your whole family will feel welcomed here. Zepplin Hall opens Wednesday and Thursday from 4:00 pm to 2:00 am, Friday from 4:00 pm to 3:00 am, Saturday 12:00 pm to 3:00 am, and Sunday from 12:00 pm to 1:00 am. Closed on Mondays.
It may seem hard to find stroller friendly restaurants in Jersey City, but they are out there for your dining pleasures. With the weather getting nicer every day who doesn't want to take out the whole family? The restaurants listed here are welcoming to kids and their families. While waiting in line, you can still have some fun with verbal games too. Don't let the stroller stop you from getting out and living life in our beautiful City.
If you decide to enjoy the beautiful board walk and explore our neighborhood city Hoboken, you can check the  Stroller Friendly Restaurants in this list here http://hobokenfamilies.org/stroller-friendly-restaurants-in-hoboken/