Things To Do During Spring Break with Kids In and Around Jersey City: Including classes and Spring Camps
As we get closer to spring break, we all are thinking about fun activities to do with our families during the time off!  It's been a long winter, and we are all itching to get outside!  However, some leftover winter chills might make outdoor activities slightly harder to enjoy.  Luckily Jersey City has plenty of interesting indoor places and camps to keep you warm and entertained.  So when the weather is living up to Spring Break standards, Jersey City offers tons of fun options for the entire family!  Here's our list of Things To Do During Spring Break with Kids In and Around Jersey City!
Spring Break Camps
My Gym
252 9th St, Jersey City
School's Out My Gym Camp is In! Their camp is uniquely designed to keep your children moving and active, as we emphasize physical development and personal success. For potty trained- bathroom independent children 2.5 yrs to 10 yrs old. Sign up here. 
New Themes Daily!!
April 10th – Easter!
April 11th – Pool Party
April 12th- Magical Forest
April 13th – Ninja Bootcamp
April 14th – Spring into My Gym!
Morning Session from 9am to 12pm.
Lunch Time from 12pm to 1pm. It's bring your own lunch and story time. $10 per member
Afternoon Session from 1pm to 4pm.
WHEN: April 10th-14th, 2023
COST: $45 per child per session
Lunch Hour: It brings your own lunch and story time. $10 per child
Shehnaaz Dance Academy Science Explorers Spring Break Camp
329 Warren St, Jersey City, NJ 07302 @Nimbus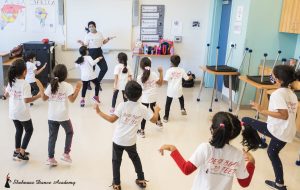 This Spring Break, indulge in our STEAM Camp to open your minds and satisfy your curiosity to the 5 principles of STEAM. Join Shehnaaz Dance Academy for a week full of logic, math, science and learning through hands-on experiments and introduce your child to the world of Science. Sign up here. 
Camp Information
Dates: April 10th- 14th, 2023
Duration
Half Day Camp Option 8:30 am- 12:30 pm – $375
Full Day Camp Option 8:30 am- 4:00 pm – $595
Location
Nimbus Arts Center (329 Warren Street, Jersey City)
Ages
4- 6 years
7+ years
Luna De Papel
321 Communipaw Ave, Jersey City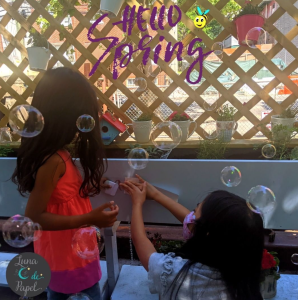 Luna De Papel provides a fun learning environment to help with social, cognitive, and communication development. They provide a fun learning environment that will help with social, cognitive and communication development. Addtionally, they will combine various crafting activities for the children that will introduce mediums like painting, clay, sewing, weaving etc. Sign up here.
Alpha Minds Academy
Address: 225 Morris Boulevard, Jersey City, NJ 07302
AlphaMinds Academy is an academic and enrichment program offering online and in-person classes in Chess, Coding, Mathematics, Reading, Essay Writing, and Russian. Join them for the Spring 2023 session at AlphaMinds Academy where we help children excel academically, reach their full potential and discover new interests! Sign up here.
WINTER-SPRING 2023 CALENDAR*
Mondays: 01/09-06/19 (no classes 01/16, 02/20, 04/10, 05/29) – 20 classes
Tuesdays: 01/10-06/13 (no classes 04/11) – 22 classes
Wednesdays: 01/11-06/14 (no classes 04/12) – 22 classes
Thursdays: 01/12-06/15 (no classes 04/13) – 22 classes
Fridays: 01/13-06/16 (no classes 04/14) – 22 classes
Saturdays: 01/07-06/17 (no classes 01/14, 02/18, 04/08, 05/27) – 20 classes​
*Half sessions (01/07-04/06) are offered for Beginner I (Introductory) level classes in Chess, Scratch and Reading.
British Swim School
Various Locations
(Multiple Locations in Hudson County)
British Swim School is the premier provider of water survival and learn-to-swim lessons in the U.S., now also offering classes in NJ for everyone from 3 months old to adults. With a history of over 35 years, British Swim School currently teaches over 13,000 students per week nationwide, using their signature and award-winning methodology. Developed and refined by a former national swimmer for England, their goal-oriented program focuses on individualized learning in small groups of 4:1. Enroll in class here. To find a location near your and determine which one of their 9 skill levels is the right for your child, visit http://britishswimschool.com/hudsonwaterfront/. 
Liberty Science Center
Who said science couldn't be fun?  The Liberty Science Center combines scientific developments with fun and interactive exhibits, earning it a spot on our list of Things To Do During Spring Break with Kids In and Around Jersey City.  There are changing exhibitions for kids of all ages and permanent fixtures that kids love!  Luckily they offer great membership rates and affordable tickets.  
New York Hall of Science
Want the scientific fun to continue?  Then, head to the New York Hall of Science in NYC to check out their Science Playground.  Designed for children of all ages, Science Playground exhibits include a giant lever, Archimedes screw, a water play area, windpipes, a climbing net, slides, sandboxes, and metal drums. 
Enjoy the great outdoors.
Take in all of the nature that Garden State has to offer.  Take a hike, capture photos, and leave only footprints!

Liberty State Park
This green oasis is a perfect spot for Jersey City residents and anyone from the surrounding area, which is why it's on our list of  Things To Do During Spring Break with Kids In and Around Jersey City!  There is a large playground that the little ones love.  There are pathways for biking, skating, and running.  You can take a self-guided nature path to observe this local wildlife habitat!
Hamilton Park
Hamilton Park, A 5.4-acre square green space in downtown Jersey City, is one of its residents and visitors' favorite destinations. It was engulfed in tall trees and sported an array of historic houses and shop fronts, charming boutiques, and restaurants.  Hamilton Park offers many activities for people of all age groups.
Branch Brook Park
Branch Brook is located in Newark, about a 15-minute drive from downtown Jersey City.  The 360 acre is home to an annual Cherry Blossom Festival, perfect for Spring photos!  The park also has a roller skating rink! 
Bronx Zoo
If you haven't checked out The Bronx Zoo, this is the time before summer crowds make it hard to park and more challenging to see exhibits.  There is a lot of outdoor walking, so dress appropriately.  There are so many things to see and do at the Bronx Zoo, including the World of Birds, the Sea Lion Pool, the Congo Gorilla Forest, and more!  Rates for tickets are $28.95 for adults 13 and up, $20.95 for children 3 – 12, and free for kids under two.  Click here for tickets.
Six Flags Safari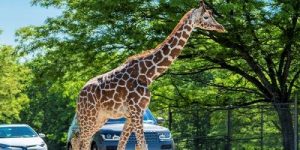 Six Flags Wild Safari Drive-Thru Adventure is now open from the comfort of your car!  HOT TIP: Plan your visit on a weekday for the best reservation availability.  Of course, you must make an online reservation before your visit.  Six Flags Safari boasts 1,200 animals from all parts of the world.  The drive takes you very close to the animals while being entertained and informed by guides the whole way through.  Camp Aventura is the main stop on this excursion.  It offers opportunities for activities like ziplining and seeing exotic animals up close.  This kind of trip is bound to be a great bonding experience for the whole family.
Jersey City offers so many options for fun activities, but the fun doesn't stop there!  Hoboken is also a great place to play!  Make sure to grab a bite to eat from one of the many restaurants!
Updated Feb 9th, 2023