Where to Watch Super Bowl 2023 In & Around Jersey City
We love the Superbowl- the food, the commercials, the fans, and most importantly, the game. No matter who you're cheering for, there's a place in Jersey City for your friends and family to get together for this big event. So whether you're looking to cheer on your favorite team on a big screen TV, debate the best commercial over a beer, or enjoy it at home, Jersey City's restaurants are here to serve great food and drink. Therefore we have created this list of where to watch the Superbowl.
Here's our guide for Jersey City's 2023 Superbowl Events:
8 Erie St, Jersey City, NJ 07302
Join Hudson Hound for super bowl 2023. They have a ton of specials and will be playing the game on their big screens.
479 Washington Blvd, Jersey City, NJ
Are you ready for halftime? Fire & Oak is an excellent option if you want a spot to pick up snacks or get them delivered for Super Bowl! Of course, the entire menu is available, but they have a ton of specials like St. Louis BBQ ribs, wings, mac & cheese, and more. Pre-order today.
99 Greene St, Jersey City, NJ 07302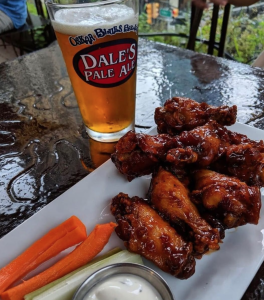 Iron Monkey has TVs on the rooftop and our 72″ projector on the 2nd floor! They also have igloos and tables. You can also order online using one of the platforms – Uber Eats, Door Dash, Seamless, or GrubHub. To add a growler to your order, call them at (201) 435-5756 for pickup or delivery!
111 Montgomery St, Jersey City, NJ 07302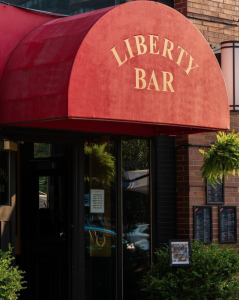 Are you ready for some football? The Playoffs are back, and Liberty Bar at Liberty Prime Steakhouse is prepared for you. Join them at the Liberty Bar for their special football menu and your favorite game.
145 Newark Ave, Jersey City, NJ 07302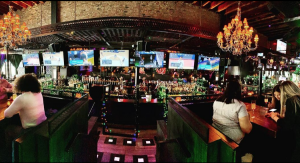 Ready for Super Bowl? Ashford is ready to welcome you! They have a ton of specials on drinks and food prepared for you to enjoy the game.
364 Marin Boulevard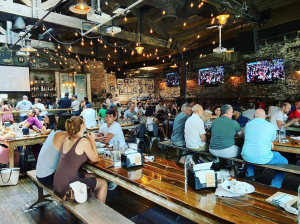 Hudson Hall is an Eastern European beer hall in the heart of downtown Jersey City. The decor and menu are designed for their guests to have an awesome experience with great food, beer, wine, and cocktails paired with fast/casual & most importantly, friendly service accommodating groups of almost any size. They have a big screen and TVs where you can watch the Superbowl with friends and family!
225 Hutton Street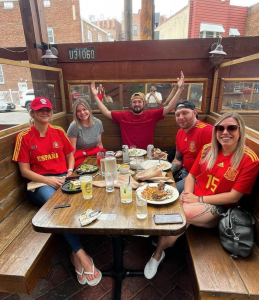 The Hutton is a neighborhood restaurant, bar, and wine bar located on Hutton Street in the Heights of Jersey City. Serving delicious cuisine with menu items. They also have a variety of beer and drinks ready for you to enjoy while you watch the game on one of their TVs.
140 Newark Ave, Jersey City, NJ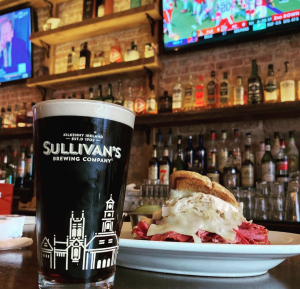 In the center of Newark Avenue, the fiery legend of Granuaile lives on with a round of Whiskeys and Ale. This Irish pub has a ton of whiskeys, beer options, and screens to watch a game. They also have a delicious food menu.
172 1st Street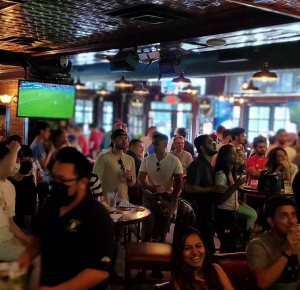 O'Hara's is located right in downtown Jersey City. This pub offers a menu of beers, burgers, ribs & more, trivia, DJs & sports on TV. It's perfect for spending a casual game night with friends! Their burgers are a must-try too! So join them for a Super Bowl watch party.
247 10th St, Jersey City, NJ 07302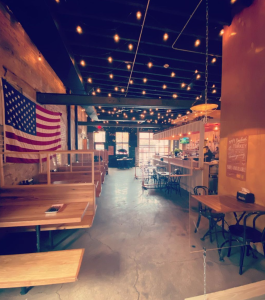 Enjoy the game at The Hamilton Inn during regular hours, or place a catering order here.
179 Warren St, Jersey City, NJ 07302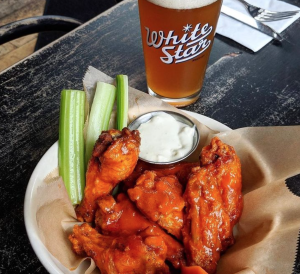 SUPER BOWL WINGS ‼️ Don't disappoint the party with subpar wings. Jon White Star bar for a fun night of the game while you enjoy good food and drinks.
Around Jersey City 
221 Washington Street, Hoboken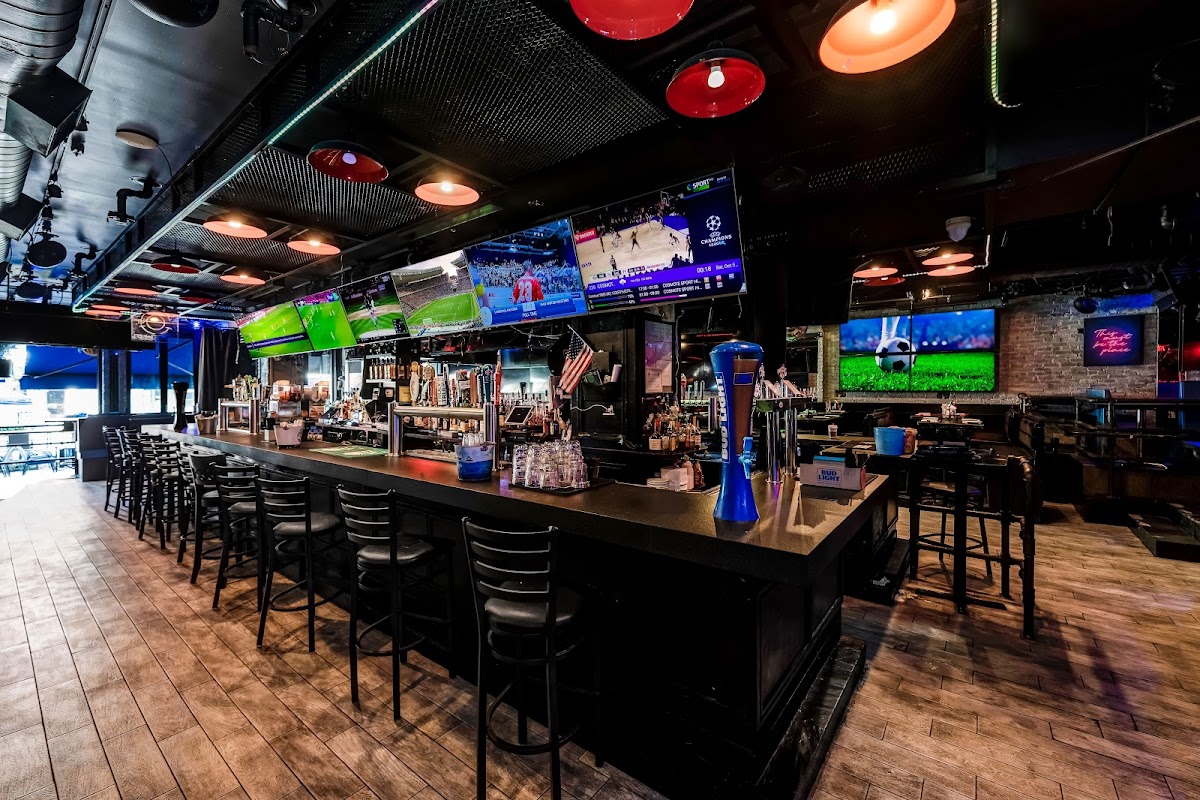 North Jersey's premier Superbowl Party will be taking place at Madd Hatter. Hoboken's most exciting bar is back with a party that will be hard to top. All for just $30 a person, you will get a 25-course All-You-Can-Eat Buffet. The buffet will be flat-out ridiculous. There will be a lot to choose from: wings, quesadillas, penne vodka meatballs, sliders, french fries, pigs in a blanket, tacos, mac and cheese, soft pretzels, and plenty more. It will be hard to find a better spread anywhere else!
1422 Grand Street, Hoboken
Join Pilsner Haus Biergarten for their watch party for Super Bowl! The menu will be complete with Game Day Cocktails and Super Bowl Platters, and there will be giveaways for prizes.
1316 Washington Street, Hoboken
The Madison will be offering Super Bowl specials! You can join them or check them out for catering. They will have everything from wings & sliders to bar pies & more. Place those catering orders ahead of time from #TheMadison. Then, call them at 201-386-0300 to order!
700 1st Street, Hoboken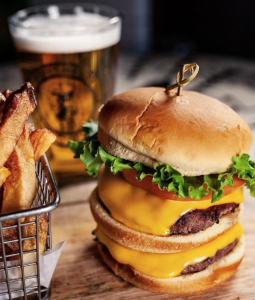 Stop by Northern Soul in Hoboken for the Superbowl. You can watch the game at Northern Soul with appetizer platters and drink specials. The bar also allows customers to reserve specific space spots for large groups.
Updated February 6th, 2023