Why you should move to Jersey City
If you are planning to move to Jersey City or are still not sure if you should move here, this blog will surely help you decide.
Jersey City presents a high quality of life and offers a magnitude of opportunities. Located across the river from Manhattan, it is perfect for families because of its great neighborhoods and close proximity to New York City. One of the most diverse cities in America, Jersey City is great for newbies and welcoming to people of all backgrounds.
Outdoors:
It's hard to imagine a city with so much open space. Liberty State Park is located on the east coast of Jersey City and is a place full of ways to entertain your children. From here, you'll be able to see Ellis Island and the Statue of Liberty, which are popular attractions visited daily by tourists from all over the world. Use the Citi Bike to get around Jersey City, as there are more than 50 stations to park up and drop off. Hamilton Park and many other parks offer great playgrounds for all families. Visit a farmers market where you can buy fresh and organic products; there is normally one in every public park.
Use the beautiful board walks, which go to Hoboken and beyond, where you and your children can walk or run. Also safe for biking, go after dinner or early morning for beautiful views that won't disappoint.
Depending on where you are based in Jersey City, there are numerous swimming pools in the area that present swimming classes for the children and even for adults.
Education for your child
Why not spend the day at the Liberty Science Center where your little ones can enjoy the amazing activities available, like dressing up as astronauts in the Space Station Liberty or visiting the Jennifer Chalsty Planetarium? There is so much to keep your kids entertained here, you won't want to leave.
Visit the Jersey City Public Library on a rainy day, as it offers wonderful children's rooms that include storytelling, movies and craft workshops. You can also use the excellent day cares and schools , which are available all weekdays from 7 am. Some are open until 7 pm which can be a blessing for parents. One of the top high schools, McNair High School, is in Jersey City and has great programs on offer.
Great for foodies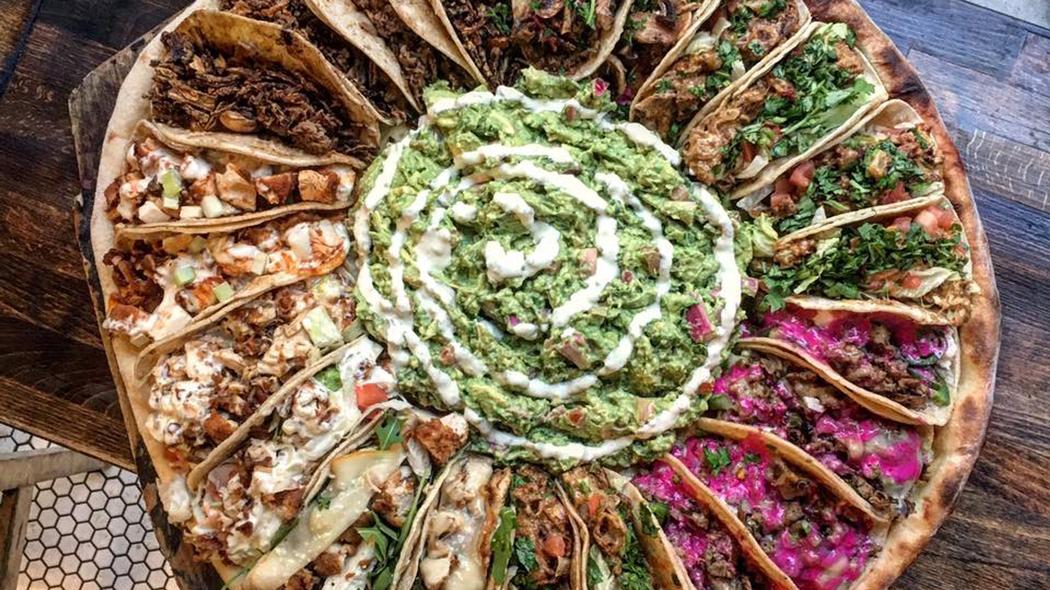 If you and your family enjoy excellent and exquisite food, then Jersey City has many great places to eat. As it has many diverse neighborhoods, Jersey City offers several different types of restaurants, all providing superb and delicious food. Treat yourselves to a variety of foods and familiarize your kids with new tastes and cultures. Georgio's Pizzeria serves great pizzas for the whole family to enjoy and is one of the reasons why you should move to Jersey City. Eat in or order to take away, there's a topping to suit all.
Jersey City hosts food cultures such as American, Japanese, Italian, Chinese,Indian; the list goes on. Many of the restaurants provide gluten free, dairy free, vegetarian and vegan options, so you shouldn't struggle to find somewhere to eat.
If you've got sweet tooth and are looking to satisfy it, treat yourself to Torico Ice-cream. Your children will love the choice of flavors, such as bubble gum, chocolate chip cookie dough, mint chocolate chip and more. The list is endless, not to mention the toppings. You'll fight to get your kids to leave the shop! You must visit Brownstone Diner & Pancake Factory; providing some of the best pancakes and toppings; it's definitely somewhere to treat your children in Jersey City.
Adventure fun
Are your children adrenaline junkies? Treat them to a day out at the RPM Raceway. Here they can let their hair down and enjoy battling it out on the track with their friends. Not only can they race, they can take part in the arcade games available and the simulator, where you can see what it's like to drive high-speed cars.
Let your children burn out their energy by visiting My Gym. Challenge them to complete an obstacle course that will leave them worn out and tired after having an exhilarating time.
If your children love food and cooking, take them to a place where they can take part in cooking school. Prepare them with necessary cooking skills, give them new foods and flavors to taste, and share with them how to understand instructions and follow recipes.
Moving to Jersey City will give you the opportunity to visit a few new places in New York City. Take the ferry (the easiest way to travel), and you will be in the city in 5 to 7 minutes. By taking the ferry, you'll be face to face with the beautiful, stunning skyline. Educate your children with the history of New York; show them the Empire State Building and the World Trade Center and walk them through Central Park.
Jersey City also offers tons of  family events throughout the year.  These are a great way to meet your neighbors and connect with other local families.
Move to Jersey City
Why should you move to Jersey City? Because it offers countless varieties of activities, restaurants, and history. If you are looking for a good quality of lif and want to bring your children up in a diverse neighborhood, Jersey City is for you; live here and work in Manhattan.
Offering marvelous outdoor activities such as parks and pools, your children can exert their energy. Educate your kids at the wonderful science center. Treat your children to a diversity of foods and cultures.
Has this answered your question as to why you should move to Jersey City? Make the move and create an joyful and family-orientated life for you and your children.
If you are looking to buy a place in Jersey City you can contact:
Harveer Singh from Better Homes & Gardens Rand Realty: (845)-480-4527
Kamran Mirza is the Broker and Owner of BLVD Real Estate:(201) 590-2020