Cafe Esme In Jersey City: All About This Hidden Gem Coffee Shop
Jersey City is filled with an abundance of coffee shops and cafes, and we, of course, don't mind when a new one is added to the list, especially when it's a hidden gem like Café Esmé. Cafe Esme has been designed to bring a piece of Parisian taste to downtown Jersey City. Every aspect of the café has been thought of with the customer experience in mind. From the chic interior to the delicious menu to the music that fills the space, Café Esmé hits all the senses and makes people feel transported and entirely at home, all at once. Cafe Esme opened at 485 Marin. (They're located on 8th Street, just off Marin).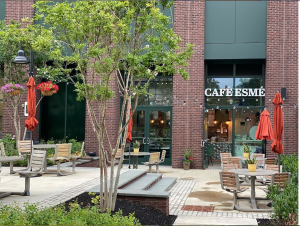 The cafe is a new endeavor from owner Daniela Sarbu, who founded the Waldo School/World of ABC in Jersey City. Café Esme — a French word meaning esteemed or beloved and Daniela's daughter's name(how cute)!
Enter the sun-drenched, warm, and friendly cafe, and you'll be hit by the aromas of freshly-made coffee, all of which are Fair Trade and Rainforest Alliance sourced. Non-coffee drinkers can enjoy organic teas, matcha, and healthy, fresh-squeezed juices that are made to order while you wait. The French take their pastries seriously, and Cafe Esme is no exception.  Here you'll find a mix of savory treats made from scratch crepes and a variety of sandwiches and paninis.  All products are fresh, natural, or organic. They have something for everyone! They keep growing their menu.
During the pandemic, Cafe Esme is finding an excellent way for customers to enjoy their cafe. From offering brunch and dinner on the weekends now, they also provide live music weekly. In addition, they have a beautiful outdoor seating area in the garden, which is perfect for the summer and a must-visit. The cafe is ideal for everyone, whether you are a family with kids, a date night, or if you want to stop by yourself for a latte.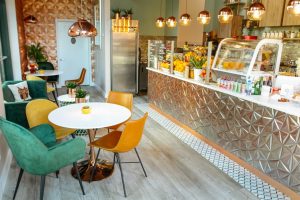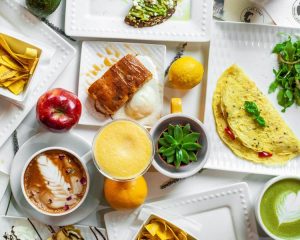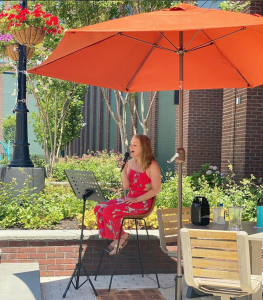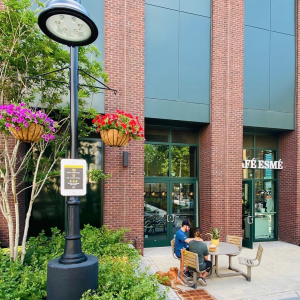 Cafe Esme's address: 485 Marin Blvd, Jersey City
Phone Number: 201-533-4440
Hours: M-F 8-4 and Saturday, Sunday 8-9 pm.