Birthday Party Resources For Kids in Jersey City
Cakes and goodies bag are must haves for a birthday party, but the entertainment is what, no pun intended.
Does your little one have a special day coming up? We've created a list of Birthday Party Resources For Kids in Jersey City. We really know how to get a party started.
MAGICIANS

Cisco The Magician
Cisco The Magician wows the crowd with the help of his furry bunny friends, Rosie and Snow Flake!
Contact Cisco to know more:  201-878-8483 –  [email protected]
Facebook Fan Page: Cisco the Magician

Jorge G. Mirabal
With over 25 years as a magician, Jorge specializes in children entertainment, close-up magic, stage illusions, Parlor magic and escape artist!
Contact Jorge: 201-660-3185 –  [email protected]

Brian McGovern's Magic & Comedy Show
Brian McGovern is a full-time, professional magician who specializes in making people happy with magic! You can see what he offers for children's parties!
Contact Brian:  646-435-4088  / Website: http://mcmagical.com/
BALLOON ARTISTS  & FACE PAINTERS:

SuperNovA
SuperNovA Balloons
is an entertainment company specializing in fantastic balloons, super cool face painting, magic and music shows. SuperNovA carefully transforms balloons into characters like Spiderman, aliens, giant flowers, fantastic animals and Wolverine claws! They also offer face painters, magician services, musicians and more!
Funny Faces By Jessica
Funny Faces by Jessica provides professional Face Painting, Stuff-a-Teddy Party, Glitter Tattoos and Sand Art for parties and Character Costumes in Hudson, Bergen, Essex and Morris County. Check out the events packages!
Contact Jessica: 201-220-5169 –  [email protected]

Face Art By Jan
Jan loves that her face painting talents can bring joy to families! She is available for Face Painting at parties or corporate events in NJ and NYC. She uses only the highest quality, hypoallergenic, FDA approved products.
Contact Jan:  973-818-9793 – [email protected]

Bella's Face Painting
If you've spent time at the All About Downtown Street Fair you might of seen Bella's art! She's a true favorite in Jersey City and has a talented eye! You can contact Bella directly through here site.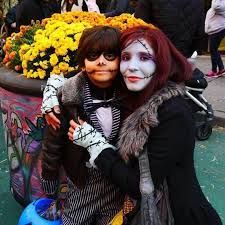 Sil's Face Painting
Sil's Face Painting offers a professional and friendly services for children parties, festivals and events.
Contact Sil's: 201-344-7290 – [email protected]
MUSIC:

Rockness Music
Rockness Music
  has supported the growth of young children through music for ten years! They are experts in the field of early childhood education and will now
teach
young ones as they grow from preschool to high school! It's also an amazing place to throw a
party
!
Bubble Queen Music
Award Winning Songwriter ASCAPlus & Unisong,
Carol Lester's
material spans from children's songs with a Mandarin and French version of Twinkle Twinkle to easy listening, country, jazz and rock! Carol founded ABC Sing With ME! Baby Toddler Music. She teaches and performs locally, while writing and pitching music Nationally for TV Film and Artist Placement!
Contact: 551-358-2135
Rockasorri
Singer/songwriter, composer and teacher, Michael Browne developed Rockasorri Music program in 2012. Rockasorri is now offering birthday party services!
Contact: 917.658.0520 –  [email protected]

Tanya True
True To Kids by Tanya True uses music as a bouncy castle within which language and literacy development, creativity, fine/gross motor, cognitive and social development come together in an active, playful and mutually supportive way. True To Kids offers one of a kind birthday party entertainment!
Contact True: 212.542.0892 – [email protected]

Ron Albanese Polka Dot
Ron Albanese Polka Dot was born out of a leap of faith! In 1999, Ron was the editor of an entertainment newspaper. While interviewing an aspiring singer, Ron found out that a local entertainment company was hiring people to entertain at kid's parties. Ron auditioned and has performed at thousands of events in backyards, schools, fairs, festivals, amusement parks, and many more places – entertaining children, and adults ever since!
Contact Ron: 201-927-6085 –  [email protected]
You can read about more about magician options in Jersey City here!