Things To Do In Greenville
Greenville is a mostly residential neighborhood that lies in the southernmost section of Jersey City. The central core of Greenville (between Garfield Avenue and West Side Avenue) is primarily residential. Principal thoroughfares include MLK Drive, Old Bergen Road, and Danforth Avenue. Though it's not one of the popular neighborhoods, it has a ton of historical details and a lot to offer to the city.
Parks
Audubon Park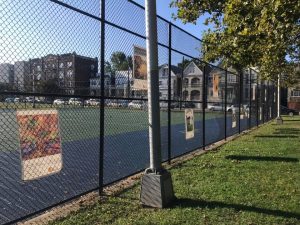 This park occupies an entire city block fronting Kennedy Boulevard to the west, Bergen Avenue to the east, Audubon Avenue to the north and Stegman Street to the south. It is popular for it's basketball courts. It's located in Greenville, and it's a haven for all basketball lovers. The basketball courts are in the middle of the park and several tennis courts, providing outdoor exercise and a fun time with friends. There is also a playground ideal for younger children. The kids will enjoy slides and climbing frames, as well as spending a day outdoors.
Bayside Park

This beautiful park, located in Greenville, is a perfect place for the whole family. It's clean and quiet, with open grassy areas, walking trails, and beautiful scenery. With spring already here, this park offers numerous activities for people of all ages. Whether you enjoy tennis, basketball, or jogging, this park is the right place for you. Also, if you're a skateboarder, Bayside park has some unique ramps you'll enjoy. It also features several playgrounds for children. What's more, it offers a water park and jungle gym. Kids will love spending a day here!
Triangle Park

In the heart of Jersey City's Greenville neighborhood, the Triangle Park Community Center was founded by Episcopal Jersey City in 2017 as a place of ministry, service, and partnership. Recently their park has gone undergone major renovations. The once passive park located along Old Bergen Road underwent corner-to-corner construction to now boast substantial green infrastructure for beautification and stormwater absorption, new seating and tables to encourage community interactions, a new flagpole, new signage, and new lighting fixtures, among other improvements.
Restaurants 
67 Terhune Ave, Jersey City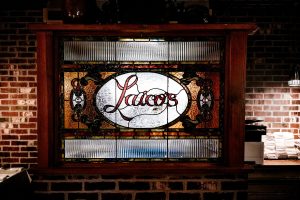 Opened by the Laico family in 1972, Laico's has been serving its tried-and-true dishes even as its menu evolves with the times. For almost 50 years, long-time loyal patrons and newfound friends and customers have not been disappointed in their choice of dining at Laico's. The cozy, friendly atmosphere gives both a traditional feel and a present-day vibe, setting the stage to satisfy established as well as contemporary tastes. From homemade salad dressing, garlic bread, desserts, and cocktails, as well as an amazing assortment of daily specials, pasta, and more, they are a must-try.
102 Martin Luther King Dr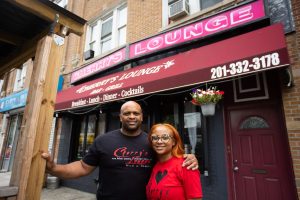 A family-owned business, Cherry's Lounge is located in the Greenville area of Jersey City. They have a full bar menu as well as food options including lunch, brunch, and dinner. This bar is perfect to watch a good game as they have some tv's around or just to grab a drink and catch up with friends. If you live or are in the Greenville area, this bar would be a good option for you!
209 Ocean Avenue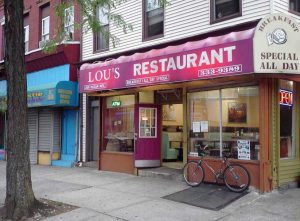 Lou's Restaurant is a traditional, family style diner serving delicious American food in Greenville. It captures the best of the nostalgic diners where the kitchen is open and is right behind the counter so you can see, hear and smell all the gloriousness of their cooking. They have breakfast and lunch available.
271 Ocean Avenue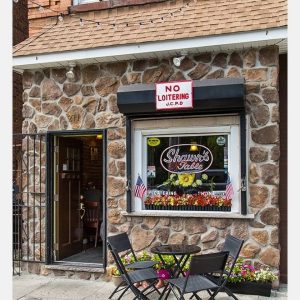 Shawn's Table is a cozy, bright and welcoming restaurant owned by Shawn Mathis. He is Jersey City born and raised, learned to cook from his grandparents who told him to "just watch," as they prepared their traditional soul and southern food. He has been cooking for over 20 years and the recipes are largely based on the homey dishes he grew up eating. Some menus on the item include oxtail stew, shrimp, meatloaf and more.
410 MLK Boulevard
If you've got a sweet tooth, then you need to hit up Sweets 4 Miles. Chef Monique Johnson started her bakery in remembrance of her son Miles who battled cancer. You can find modern classics like the Red Velvet cupcakes or nostalgic favorites like banana pudding with Nilla wafers. You can also try her famous mash-ups like chicken and waffle cupcakes or sweet potato cheesecake.
1612 John F. Kennedy Blvd, Jersey City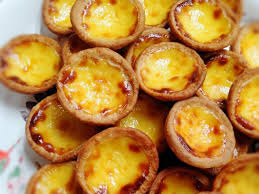 Neptune Bakery and Deli, which has been at the corner of Neptune Avenue and the Boulevard for decades. When you walk in it seems like an ordinary deli/bakery but it has so much more to it. The most popular menu item is the custard cup that is raved by all locals. They have a ton of other sweet treats too.