How to Spend International Women's Day in Jersey City
On March 8 since 1909, women from all over the world have come together to celebrate International Women's Day. This day is set apart to celebrate women's rights and inspire people from all over the world to continue fighting for equal rights for men and women. It also inspires support for global organizations created to benefit and offer help to women.
Therefore, if you are wondering how best to spend this year's International Women's Day in Jersey City, we have all the answers you are looking for:
Spend Some Quality Time With the Women in Your Life
Whether this is your mom, sister, or daughter, you can choose to spend IWD with the special women in your life. From going to a spa for some pampering to watching a special IWD movie, dining in the best Jersey City restaurants to cooking together and enjoying a homemade meal, there are numerous activities you can do with the women in your life.
Get Tickets to a Live Event
As part of the Metropolitan Area of New York, Jersey City teams up with music, film, art, and dance performers to create live events and concerts. The city is always bubbling with activity, from play productions in parks to actual live shows by performing artists there is always a show to see in Jersey.
You can check the Liberty Science Center for events planned for women on that day. The White Eagle Hall is also home to fantastic music concerts in Jersey. You can also check the Jersey City events calendar online to find the latest shows and events in the city. If you are lucky, you can catch the International Women's Day special live events. 
Enjoy A Lovely Meal 
If you find yourself in Jersey City, you can choose to celebrate yourself on the coming International Women's Day. There are numerous bars for your favorite drinks as you celebrate yourself and other women. For food, consider going to some of these lunch or dinner spots for a nice meal. From different cuisines like Portuguese to Brazilian, Jersey City has it all.  
Take in Some Inspiring Culture
Visit the Ellis Island Immigration Museum that sits on what used to be a working inspection station in the 1800s. Ellis Island was a place immigrants into America had to pass through in the 1800s and 1900s. The site was transformed into a museum where visitors can learn about New York City immigrants. 
If you have never been, this would be the best time to visit Liberty Island, home to the famous Statue of Liberty. Visiting this island is one of the most rewarding trips you will take while in Jersey City. If you wish to see the pedestal, museum, and crown, remember to book your pedestal or crown tickets.
If you are interested in learning the rich culture and history of Jersey City, the Jersey City Theatre Center presents innovative and progressive performing and visual arts, including education programs that aim to educate the audience on the rich and diverse history of the city.
Learn a Skill
To make this International Women's Day truly memorable, you can consider learning a new skill. You can take some fun dance classes or art classes with your family!
Pamper Yourself 
It's always good to pamper yourself or the women in your life. There are a ton of salons and spas in Jersey City that offer facials, massages, and other beauty treatments.
Treat Yourself Or A Loved One
Looking to buy a gift for a loved one or even yourself? Jersey City has a ton of small businesses that are owned by women too that you can support.  If you choose to buy yourself a personalized gift, remember to check out effective personalized product reviews to get the best ideas, deals, and recommendations.
Support Local Organizations that Help Women 
There are a ton of amazing organizations in Jersey City that help and support women. Consider giving back or volunteering to helo other local women in need.
This year, you can choose to do things a little differently on March 8 due to the pandemic going on. Whatever you decide to do, remember to use the guidelines for staying safe in your community. But make sure to celebrate yourself and the wonderful women in the world.
Author Bio: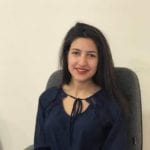 Lianna Arakelyan is a content writer and digital marketing expert to the extreme with a knack for social media marketing strategy and implementation. She is extreme in her work with a deep goal of always being updated on online and offline marketing and technology news of the world.