The 10 Best Salad Spots In Jersey City
Even though we love our fair share of pasta, pizza, and tacos, sometimes all one wants is a fresh healthy salad. Salads make a great meal especially when you are looking for a healthier food option and also want something filling. Luckily, Jersey City does not disappoint in their salad category! Therefore, we created this guide of the 10 best salad spots in Jersey City.
485 Marin Blvd, Jersey City

Café Esmé has been designed to bring a piece of Parisian taste to downtown Jersey City. They offer delicious sandwiches, paninis, juices, soups, salads, and more!
299 Marin Blvd, Jersey City, NJ 07302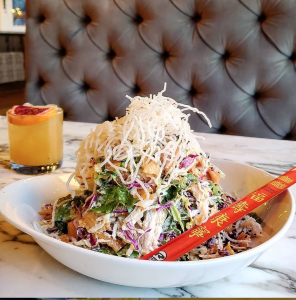 Latham House is an American restaurant located in downtown Jersey City. They offer American plates, global fare, and homemade pie in comfy digs. Not only do they have a variety of salad options, but they are also packed with flavor. If you are looking for something different than the usual salad, try the Asian chicken salad. It's a must! Other salad options include one with fresh salmon or a classic caesar salad.
183 Montgomery St, Jersey City, NJ 07302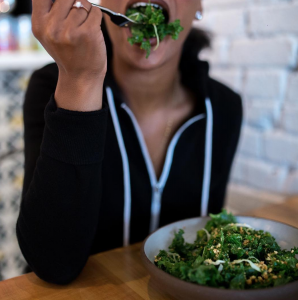 Short Grain Cafe is a local Vitnemmiese cafe that has a ton of healthy food options including salads.  They also serve coffee and green tea and many more healthy options. They have a fresh Kale Salad with Kale, cabbage, red onion, and peanut vinaigrette. It sounds simple but it's very refreshing. They also added a chicken salad that is super flavorful.
90 Hudson Street, Jersey City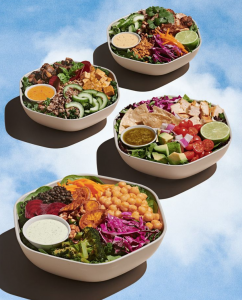 Sweetgreen is a franchise that recently opened in Jersey City. Although a chain, the restaurant's ingredients are sourced from local growers and partners. They have a ton of salad options or you can make your own. They also have some great flavor-packed bowls in case you don't want just a salad.
38 Congress Street, Jersey City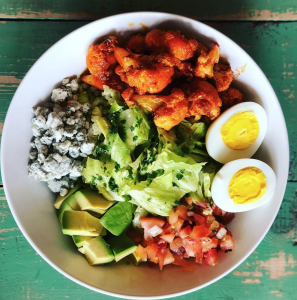 The Cliff is a neighborhood cafe serving killer coffee alongside wholesome and delicious foods. A secluded backyard and sidewalk tables offer the best outdoor seating in Jersey City Heights. It has a great menu of some delicious salads, wraps, lunch bowls as well as a ton of vegan options. Their buffalo cauliflower cobb salad is not one to miss.
506 Jersey Ave, Jersey City
This Van Vorst neighborhood staple has been around for over ten years with great success. Not only does it have great options for vegans, but they also have lots of options for fresh salads. Salad options include a Tuna Melt salad, their house salad, spicy buffalo strips salad, and more.
3 Second Street, Jersey City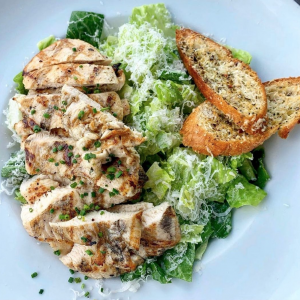 Hudson & Co. stands on the waterfront, within the rapidly evolving Harborside district in Jersey City. While featuring multiple indoor and outdoor dining options, the entire establishment boasts views of the Manhattan skyline across the historic Hudson River. If you are looking for some delicious salad options while you enjoy a gorgeous view of the city, they are the perfect option. They have a traditional chicken Cesar salad, herb goat, watermelon salad, and more options.
225 Hutton St Jersey City
The Hutton is a neighborhood restaurant, bar, and wine bar located on Hutton Street in the Heights of Jersey City. Serving delicious cuisine, with menu items ranging from classic fare they also have some great vegan options including delicious healthy salads. Their Apple guacamole salad is a must-try!
525 Washington Blvd 2nd Floor, Jersey City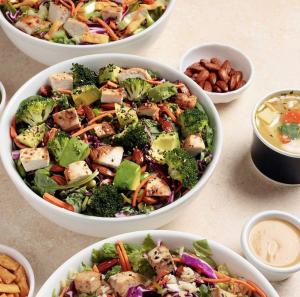 Just Salad is another chain that is worth mentioning. This popular salad spot is located in Newport and is the go-to spot when you are looking for a quick healthy lunch. All of the salads are completely customizable so customers can get exactly what they want but they also have some great ready-made options on their menu for you.
Updated: January 9th, 2023