Winter Fun: 20 Things To Do With Kids In and Around Jersey City
Parents are always looking for fun and interactive things to do with the kids especially when it's freezing outside.  If you live in Jersey City, there are a ton of activities you can participate in! From skiing, ice skating, and even other winter activities,  where you can find a variety of things to do so that you can have fun in winter. Looking for some yummy food options in Jersey City? There is everything from burgers, vegan options, pizza, and more. There are also some cute cafes that you can check out.
Go Skiing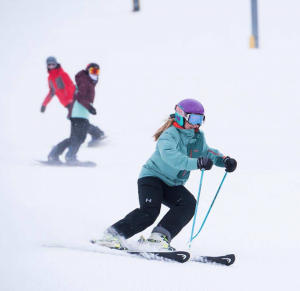 Skiing is such a fun activity to do in the winter. Besides the benefits skiing has on your cardiovascular, muscle health, and flexibility, it's great fun to enjoy with your family! There are some great places to go skiing near Jersey City. Before you plan your next ski trip take a look at our list of 8 Places to Go Skiing in and Around New Jersey!
Hit the Ice Rink and Go Ice Skating
When it comes to looking for the perfect cold-weather activity that will suit the whole family, ice skating is an essential one to put on your list. We put together a list of Ice Skating Rinks in and Around Jersey City just for you!
Go Snow Tubing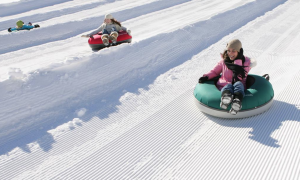 Another winter activity you must add to your list is snow tubing. Whether you are 7 or 70, snow tubing brings out the kid in all of us. Luckily, there are some great spots around Jersey City that offer snow tubing. Make sure to check the website of each spot but here is the full list we created. 
Enjoy The Weekend At A Ski Resort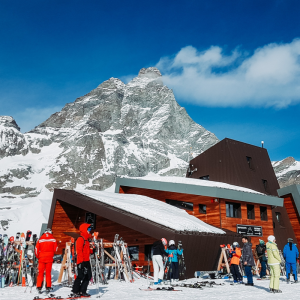 Maybe you are looking to spend the whole weekend out skiing? Why not make it into a full getaway and stay at one of these ski resorts? Luckily, there are some family-friendly ski resorts where you can enjoy a full weekend while spending some quality time and hitting up slopes on a mountain. Here is the list. 
Enjoy A Meal Indoors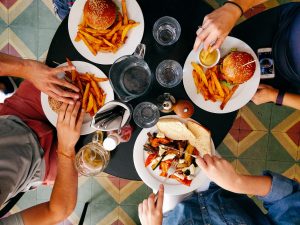 New Jersey is now allowing indoor dining for restaurants at 25% capacity. Make sure to stop by your favorite local restaurant in Jersey City. We have created a full guide for you here on the website. There are all types of cuisines and options for everyone! If you are specifically looking for restaurants that are kid-friendly, check this blog out.  
Take An Unforgettable Winter Break Trip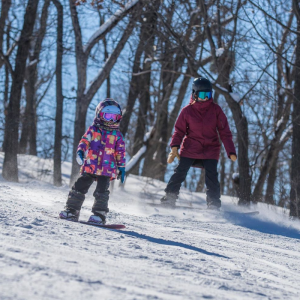 It's that time of the year when families have a lot of time to spend together. The chilly weather can sometimes dictate staying indoors for long. However, this shouldn't always be the case. There are amazing places out there to see and beat the cold weather as a whole family!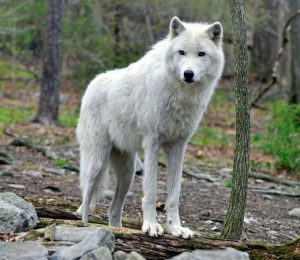 Walk on the wild side with The Lakota Wolf Preserve! Explore and learn about some of the world's most amazing animals through their educational Wolf Watch tours where you will be surrounded by 4 different packs of wolves. This is definitely a unique activity but a good one to check out. At the moment they are doing limited tours but you can book in advance.
Visit Liberty Science Center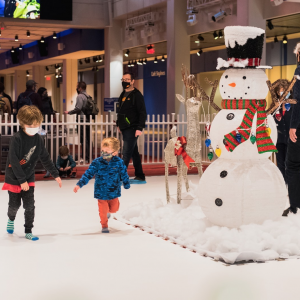 Liberty Science Center is the perfect place to go with the kids. During this time of year, they have a ton of winter activities like Sock Skating Rink, Snowflake Maze, Holiday Laser Show, planetarium shows, animal presentations, and beyond. If your kids are fans of space adventures, they will be thrilled to see the planetarium that is a part of the Liberty Science Center.
The Gravity Vault Indoor Rock Gym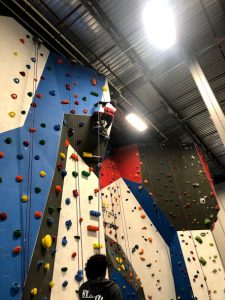 One of the best indoor places for kids in Jersey and Hoboken is the Gravity Vault Indoor Rock Gym. If your kids tend to climb every single piece of furniture at home, then this is the perfect activity for them. It is so much more fun and far less dangerous than jumping around the house. There are climbing options for little ones, older children and for parents too.
Go Racing At RPM Raceway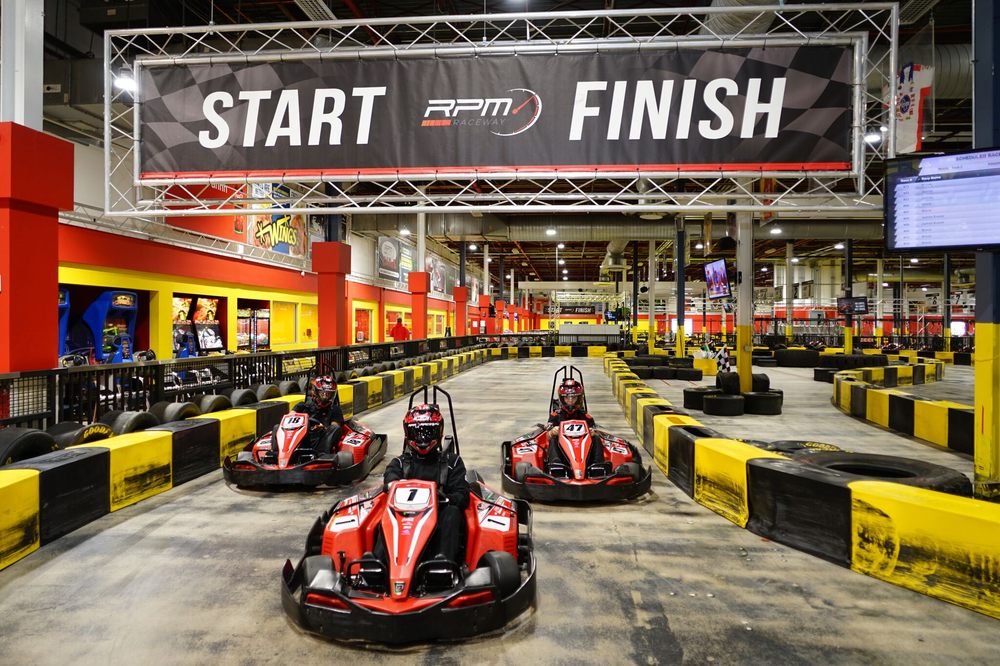 RPM Raceway brings you the thrill of competitive racing, no matter what driving experience you! This can be a great activity to do with the kids on the weekend! You'll drive Italian state-of-the-art go-karts that challenge you to stick to the fastest line.
Visit American Dream Mall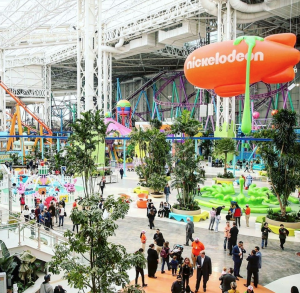 The New Jersey mega-mall, @americandream has reopened its indoor amusement park, water park, ice rink, and mini-golf arcade. The theme park and the water park will be at 25% capacity, there will also be hand sanitizing stations and Plexiglas throughout the 3.3 million square foot property. It is definitely something to check out this winter with the whole family.
Painting and Arts & Crafts Classes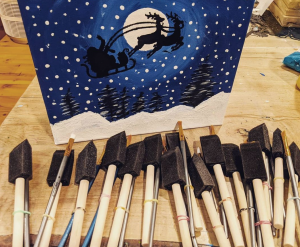 The perfect activity in the winter to get the kids creative is painting and arts & crafts. Luckily there are a ton of amazing classes that are available. Check out this list here. 
Virtual Storytime with The Brunswick School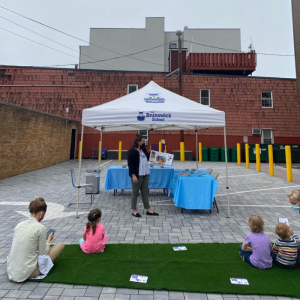 Looking for a fun virtual activity to do with the kiddos? Check out our virtual storytime with the Brunswick school! This is a FREE interactive activity to do with the kids but you must register if you would like to attend here. 
Hudson Play at the Brunswick Center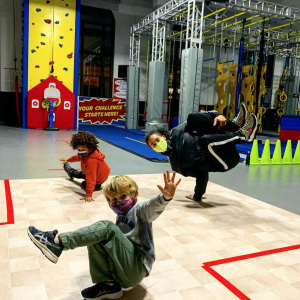 Looking for something active for the kids? Located within the Brunswick Center is Hudson Play. It's an indoor adventure fit for your little one! Space includes activities ranging from toddler tumbling to a 6-week robotics course that teaches kids math and engineering skills using Legos!
Enroll Your Kids in STEAM Classes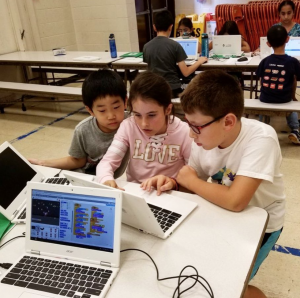 Is your child interested in exploring the "hows," "whys," and "what-ifs" of the world around them? Does he love to fix broken toys? Or maybe she likes to see how robots work? If so, it sounds like a STEM and coding focused class may be right up your child's alley. STEAM and coding classes are perfect when you want your kids to keep busy. Here is a full list of them. 
Forest Of Feelings By New York Children's Theatre
Join New York City Children's Theater as they venture to the Forest of Feelings! Developed by Yo Re Mi, Forest of Feelings is a live virtual show that incorporates story-telling, yoga, and music; developed for and performed on zoom! More information here.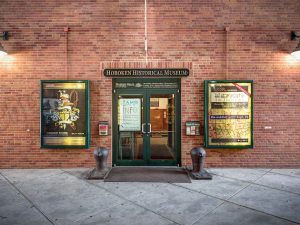 Why not head to a local museum? The Hoboken Historical Museum (est. 1986) collects and displays artifacts in themed exhibitions on Hoboken history and offers educational programs, lectures, tours, and hosts films and plays. Apart from the fascinating exhibits, the museum offers an educational Family Program. At the moment, they are taking all COVID precautions.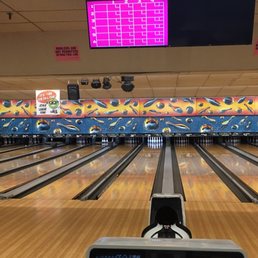 Strike! With over 60 Lanes, a full-service grill, and arcade games, your family will have a great time at Hudson Lanes! This is fun for all the kids and families!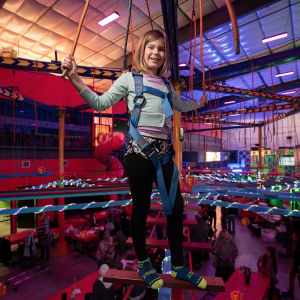 Urban Air Trampoline & Adventure Park is a year-round indoor amusement park! With new adventures behind every corner, Urban Air is the ultimate indoor playground for your entire family. Test your strength with the Warrior Obstacle Course and channel your inner basketball All-Star with their Slam Dunk Zone!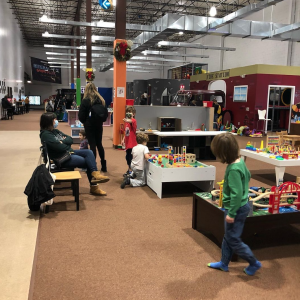 Imagine That Museum is a New Jersey Children's Museum is one of the few local museums that specializes in pre-school age and young school children. At the moment they are only taking advance bookings. At Imagine That!!!, children are encouraged to touch, discover, learn and explore in our 16,000 square foot space, featuring many unique exhibits. Embracing a learning-through-play model, Imagine That!!! is a safe environment where young children can stretch their legs and their imagination.