Things to Do in December In and Around Jersey City
Winter is here which comes with a different set of activities for families. From festive holiday events, buying Christmas trees to going skiing, there are a ton of activities you can do with the family as this new season begins. We have listed some ideas to help you.
Enjoy A Meal Indoors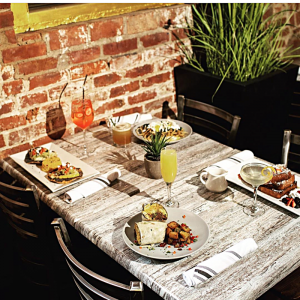 New Jersey is now allowing indoor dining for restaurants at 25% capacity. Make sure to stop by your favorite local restaurant in Jersey City. We have created a full guide for you here on the website. There are all types of cuisines and options for everyone! If you are specifically looking for restaurants that are kid-friendly, check this blog out.  
Buy Christmas Trees Jersey City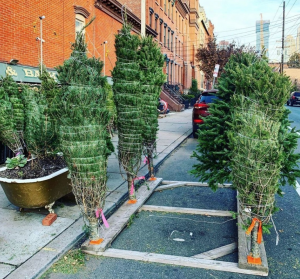 One of the greatest bonding moments around the holidays is the ability to decorate the Christmas tree! But first, you need a tree! There are plenty of choices to choose from right in your area! We've created a list of places on Where to Buy Christmas Trees and Wreaths In and Around Jersey City, click here to check it out. 
Enjoy Holiday Events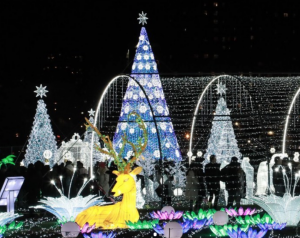 Even though the holiday season may look different this year, there are a ton of holiday events happening in and around Jersey City that is a must-see this time of year. Check out this guide on all the holiday events happening.
Go Skiing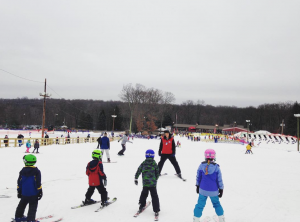 Besides the benefits skiing has on your cardiovascular, muscle health, and flexibility, it's great fun to enjoy with your family! There are some great places to go skiing near Jersey City. Before you plan your next ski trip take a look at our list of 8 Places to Go Skiing in and Around New Jersey!
Hit the Ice Rink and Go Ice Skating

When it comes to looking for the perfect cold-weather activity that will suit the whole family, ice skating is an essential one. We put together a list of Ice Skating Rinks in and Around Jersey City just for you!
Make A Picture Memory with Santa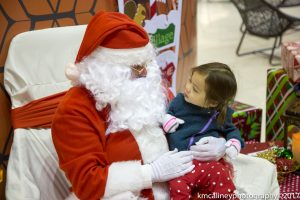 Make sure you're on the nice list because Santa is officially coming to town! There may be nothing more magical than bringing the kids to visit the jolly man in the red suit during the holiday season. Create some sweet holiday memories by taking pictures at one of these places where Santa will be stopping by! We've created a list of the Best Places to Take Pictures with Santa In and Around Jersey City!
Take An Unforgettable Winter Break Trip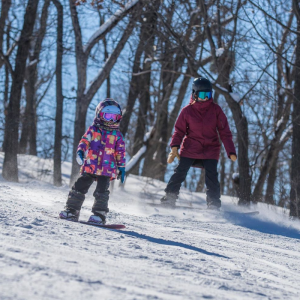 It's that time of the year when families have a lot of time to spend together. The chilly weather can sometimes dictate staying indoors for long. However, this shouldn't always be the case. There are amazing places out there to see and beat the cold weather as a whole family! Before embarking on a journey, you should also know that the following parks have taken precautions for protecting their customers and staff from possible covid-19 infections.
Enjoy these Activities in the Tri-State Area
There are so many winter activities in the tri-state area! From museums to Christmas markets, check out this detailed list of things you can check out in the tri-state area. Make a trip out of it with the kids.
Enjoy some Indoor Activities On A Cold Day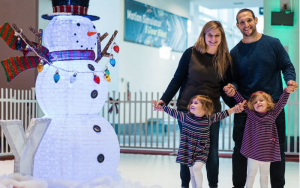 On those cold days when you are not sure what to do, there are still so many fun things to do indoors. There are so many amazing indoor activity places for you and your loved ones to enjoy! From exploring the solar system to tumbling on mats, there's something for everyone to experience! Therefore we created this list and we hope you find your next indoor getaway on our list of Indoor Things To Do With Kids In And Around Jersey City!
Participate in A Toy Drive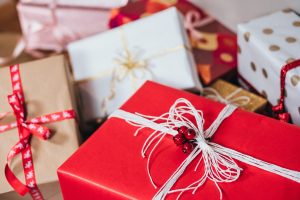 This is the season of giving especially to the kids. This December, participate in a toy drive and give back to kids. We have created a list that you can check out of all the toy drives happening in and around Jersey City.
Give Back This Holiday Season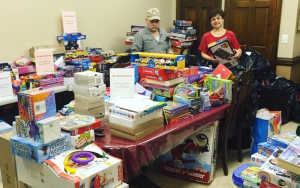 The holiday season is upon us! It's always nice to receive during this time of year, but it is the season of giving after all especially this year. Gifting your loved ones' socks, a new gaming system, or a necklace is great, but what about those who may not be as fortunate as you? Celebrate the true meaning of the holidays by donating your time, money, old clothes, or food to some amazing organizations. We've created a  list of the places you can give back to in Jersey City.

It's the most wonderful time of the year! What is a better way to get in the festive mood than a holiday market? It's the perfect activity to enjoy some holiday cheer but also get some shopping done. Enjoy a day filled with shopping, seasonal treats, Santa, music, and more at one of these markets.
Featured Image by: GMandle