Things to Do in November In and Around Jersey City
Summer is over and now we are closer to winter which comes with a different set of activities. From family-friendly farms to seeing beautiful fall colors, and even camping, there are a ton of activities you can do with the family as this new season begins. We have listed some ideas to help you.
See Fall Colors and Foliage

One of the most beautiful things to see during the fall is the trees change color. Red, orange, yellow, and lush greens are everywhere it is one of the prettiest times of the year in New Jersey. You can drive or hike near these beautiful areas and enjoy the change of the season. We have a full list of them that are near Jersey City here. 
Visit a Family-Friendly Farm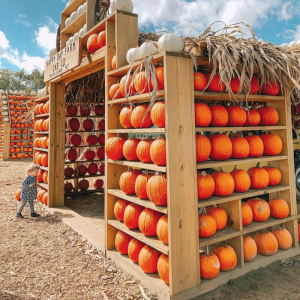 We know your fall bucket list probably includes visiting a pumpkin patch or going to a local farm near Jersey City to enjoy all the fun fall activities out there. Here's our list of the 11 Family-Friendly Farms  Near Jersey City.
Visit Liberty Science Center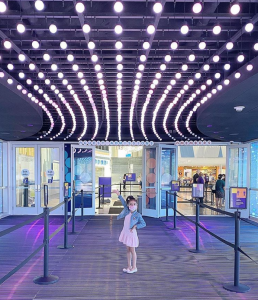 The Liberty Science Center is a great place for your child as the weather gets cold. Discover the art, history, and skill behind the iconic Rubik's Cube puzzle in Beyond Rubik's Cube. Soar through space in one of our new planetarium presentations. Join your favorite characters from the DC Universe, including Superman, Batman, and Wonder Woman, in DC Super Heroes: Discover Your Superpowers. Explore beloved children's books, including If You Give a Mouse a Cookie and The Tale of Peter Rabbit, as they come to life in Storyland: A Trip Through Childhood Favorites.
Take The Kids To The Gravity Vault Indoor Rock Gym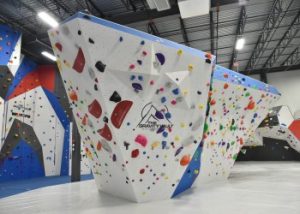 Such a fun indoor activity with the kids! Anyone can join in and experience the exciting sport of rock climbing at The Gravity Vault Indoor Rock Gym! They aim to provide a fun, welcoming environment where beginners and experienced climbers alike can learn, train and enjoy climbing. Not sure where your rock climbing experience lies? No problem! They have rock climbing options and teaching programs to accommodate the novice and pro! You can see all the pricing options here!
Camping
Camping is the perfect family activity in November. It starts to get cold but you can still cozy up with a warm fire and enjoy quiet time with the family. Disconnect from all the noise and enjoy some quality time together in nature. Make some smores and enjoy the bonfire with these cool nights is a must do. We have a full guide here of the best places to go camping.
Drive-In Movie Theatres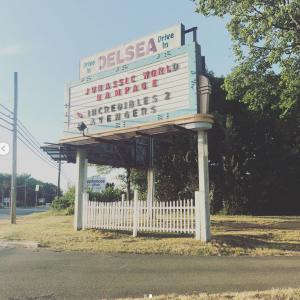 The perfect activity for November when the nights are chilly and all you want to do is enjoy a movie with some popcorn! Drive-in movies are now allowed and this is great news because we can watch movies in the best way possible, at a drive-in theatre! This is such a fun activity to do with the family and also a safe way to enjoy another activity to get you and the kids out of the house. A lot of the drive theatres will be continuing their services and play a variety of movies. Take a look at this list of the drive-in theatres near Jersey City.
Go On A Hike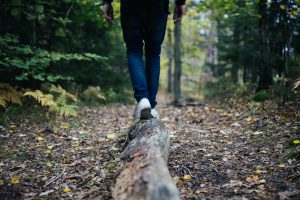 As the weather changes and so do the leaves, enjoy a beautiful hike outside with the family. This is perfect for families as you can pick what kind of trail you would like. It is a great way to get some fresh air and exercise as well. To help you find the perfect trail, we've created a list of the 10 Best Hiking Trails for Families Near Jersey City.
Take A Trip Nearby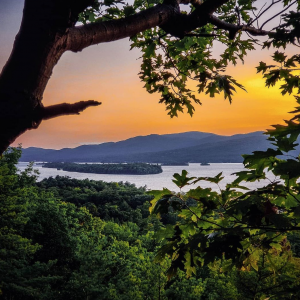 There are so many beautiful places to visit and a perfect getaway with the family. We have compiled a comprehensive list of some of the coolest and most beautiful places to visit in New Jersey. There is a little something for the whole family! Check out the full list here. 
Enjoy A Meal Indoors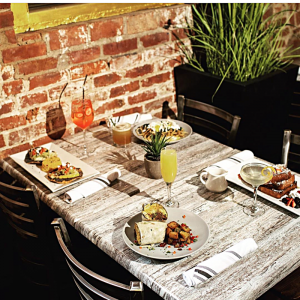 New Jersey is now allowing indoor dining for restaurants at 25% capacity. Make sure to stop by your favorite local restaurant in Jersey City. We have created a full guide for you here on the website. There are all types of cuisines and options for everyone! If you are specifically looking for restaurants that are kid-friendly, check this blog out.  
Ax Throwing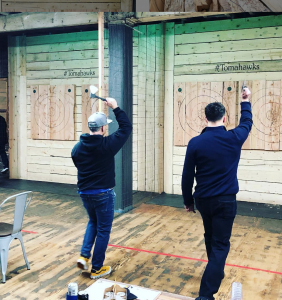 This is a really fun activity to do with friends, family, or even a date night! Axe Throwing sounds and looks a little crazy but it is a fun sport for everyone as well as something unique to do! Jersey City has a few places near it where they offer ax-throwing such as Tomahawks in Jersey City, Jersey Axe House or Bury the Hatchet that has various locations in NJ.
Visit RPM Raceway

Another great indoor activity on a cold day. At RPM Raceway Jersey City, the brand's first established location, consumers will find a variety of experiences from the European-style karts and track, to the extensive arcade options including RPM VR and RPM SIM, as well as food to keep your engine running at The Clutch Snack Bar.