Things To Do in March In and Around Jersey City
It's already March and spring is around the corner! With spring comes a different set of activities for families! Even though you can still enjoy skiing, ice skating, snow tubing, and more, there are a ton of other things you can do with the family as we go into this month. Therefore, we have listed some ideas to help you.
Go Skiing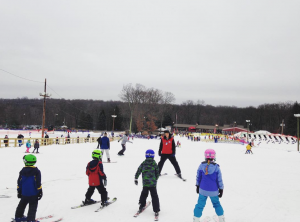 Besides the benefits skiing has on your cardiovascular, muscle health, and flexibility, it's great fun to enjoy with your family! There are some great places to go skiing near Jersey City. Before you plan your next ski trip take a look at our list of 8 Places to Go Skiing in and Around New Jersey!
Hit the Ice Rink and Go Ice Skating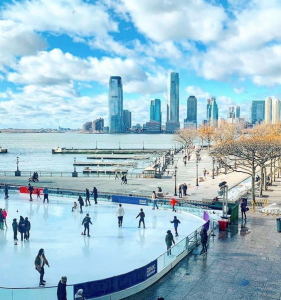 When it comes to looking for the perfect cold-weather activity that will suit the whole family, ice skating is an essential one. We put together a list of Ice Skating Rinks in and Around Jersey City just for you!
Go Snow Tubing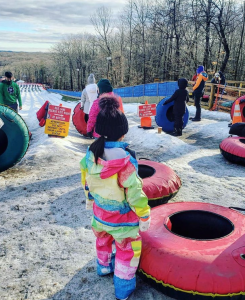 Another activity you must add to your list is snow tubing. Whether you are 7 or 70, snow tubing brings out the kid in all of us. Luckily, there are some great spots around Jersey City that offer snow tubing. Make sure to check the website of each spot but here is the full list we created. 
Celebrate International Women's Day

On March 8 since 1909, women from all over the world have come together to celebrate International Women's Day. This day is set apart to celebrate women's rights and inspire people from all over the world to continue fighting for equal rights for men and women. We have created a list of things you can do to celebrate this day here. 
Indulge In A Nice Dinner Out With Family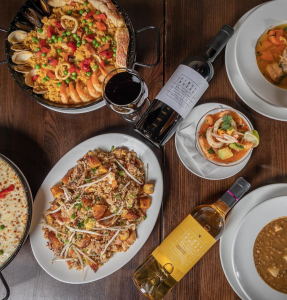 Enjoy a nice dinner out with the family this month! Jersey City has an abundance of amazing restaurants especially when it comes to dinner. Whether you are looking for a special cuisine or a simple burger, the variety is unbeatable. From Portuguese food to Italian, you can find anything and everything for a night out.
Get That Spring Cleaning Done

Spring is around the corner and spring cleaning includes getting rid of clothes you don't need. There are several organizations that are taking second-hand and lightly used clothing even after the holiday season ends. We created a list of places where you can donate your clothes all year round near Jersey City and on a national and international scale!
Enjoy Indoor Activities On A Cold Day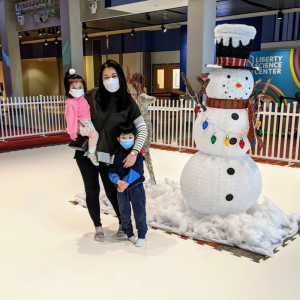 On those cold days when you are not sure what to do, there are still so many fun things to do indoors. There are so many amazing indoor activity places for you and your loved ones to enjoy! From exploring the solar system to tumbling on mats, there's something for everyone to experience! Therefore we created this list and we hope you find your next indoor getaway on our list of 20 Must To Do Indoor Activities For Kids.
Drive-In Movie Night Series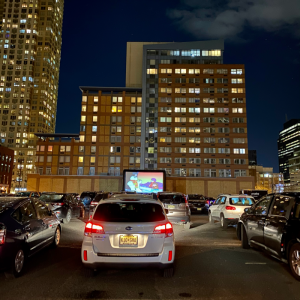 We and the @exchangeplacealliance are so excited to organize another outdoor Drive-In Movie Night Series. This series will be taking place at 107 Morgan Street Jersey City, New Jersey 07302.  The price per car for a spot is $20 and is non-refundable. If you have made reservations you will get a unique ticket number for your spot via email. Please make sure to print your ticket and bring it with you to the event. BUY TICKETS HERE. 
There will be an FM channel to tune into and listen to the movie audio while remaining in your vehicle.
Wearing masks will be enforced when less than a six-foot distance cannot be maintained. Social distancing will be enforced for all vehicles. We will continue to do more of these movie nights this month so do check out Instagram for updates.
Check Out These Outdoor Dining Experiences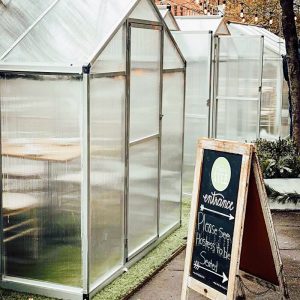 Even if it is cold outside, We still want to enjoy our favorite restaurants outdoors and luckily Jersey City restaurants are not disappointing. Head out to one of these restaurants that are providing a full winter dining experience from igloos to greenhouses with heaters. The full guide is listed here. 
Go Shopping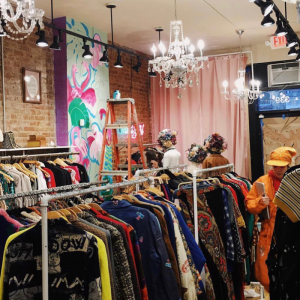 Looking for a gift for a loved one or just want to go out and treat yourself? As spring is upon us refresh your closet with some fun spring pieces. Jersey City and Hoboken have an abundance of local shops to shop for some amazing things. Shop local and check out this full guide here.
Enjoy A Meal Indoors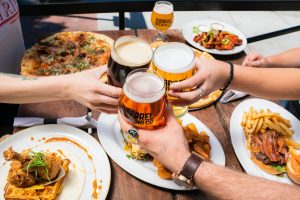 New Jersey is now allowing indoor dining for restaurants at 30% capacity. Make sure to stop by your favorite local restaurant in Jersey City. We have created a full guide for you here on the website. There are all types of cuisines and options for everyone! If you are specifically looking for restaurants that are kid-friendly, check this blog out.  
Enjoy A Day In The Snow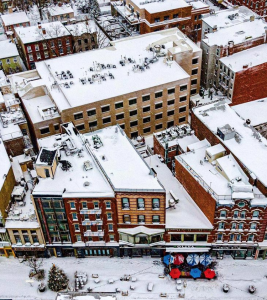 March is still going to be bringing in some snow. The snow can be a ton of fun if you know exactly what activities to do with the family. We have created a full guide here.