Things to Do in October In and Around Jersey City
Even though it's sad that summer has officially ended, the fall season brings a lot with it too! From pumpkin patches, corn mazes, apple picking to seeing beautiful fall colors and even camping, there are a ton of activities you can do with the family as this new season begins. We have listed some ideas to help you.
See Fall Colors and Foliage

One of the most beautiful things to see during the fall is the trees change color. Red, orange, yellow, and lush greens are everywhere it is one of the prettiest times of the year in New Jersey. You can drive or hike near these beautiful areas and enjoy the change of the season. We have a full list of them that are near Jersey City here. 
Visit a Pumpkin Patch

If you've already brought out your coziest sweaters and lit all of your fall scented candles, your fall bucket list probably includes visiting a pumpkin patch. Add pumpkin patches to your list for the fall. Here's our list of the Top # Pumpkin Patches Near Jersey City.
Spooky Halloween Acitivties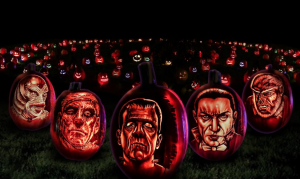 New Jersey has a ton of spooky and scary activities for those who are excited to celebrate Halloween. As a result, you can add these to your must-do list so get ready for some haunted fun. From ghostly haunted houses to Jack O'Lantern's experience, we have everything for you in this list.
Camping
Camping is the perfect family activity in October. Discount from all the noise and enjoy some quality time together in nature. Make some smores and enjoy the bonfire with these cool nights. We have a full guide here of the best places to go camping.
Visit a Local Winery
Who doesn't love a glass of wine or a bottle? Luckily, there are some amazing wineries and vineyards near Jersey City that you can go over the weekend. You may not have known but New Jersey has been known to have the perfect climate to produce some great wine. Most of these wineries are only an hour away from downtown Jersey City. They have a ton of outdoor space and a lot of them are family-friendly.
Go Apple and Pumpkin Picking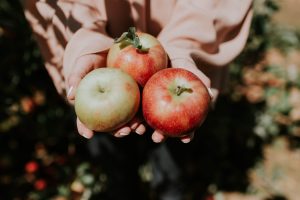 Once we start hitting October, its the start of the perfect season for fresh yummy apples. The apple picking season in New Jersey runs from late August to October 31st, with peak picking times from September 1 to October 15th. Also, let's not forget pumpkins which a must-do when fall arrives. We have a full blog on 'Apple and Pumpkin Picking in Jersey City'. You can enjoy picking and other activities at these farms which includes hayrides, corn mazes, petting zoos and more!
Get Lost In A Corn Maze

Did you really do fall right if you didn't step foot into a corn maze? With the change in weather, and going into October it's time to plan out your fall itinerary and corn mazes are a must! Let your kids wander through the beautiful entanglement of corn stalks with their loved ones. The scenery also makes a great photo op! After your pumpkin and apple picking adventures, make sure to fit in one of the Best Corn Mazes to Visit This Fall Near Jersey City on your list!
Drive-In Movie Theatres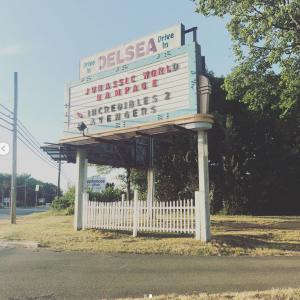 The perfect activity for October when the nights are chilly and all you want to do is enjoy a movie with some popcorn! Drive-in movies are now allowed and this is great news because we can watch movies in the best way possible, at a drive-in theatre! This is such a fun activity to do with the family and also a safe way to enjoy another activity to get you and the kids out of the house. A lot of the drive theatres will be continuing their services and play a variety of movies. Take a look at this list of the drive-in theatres near Jersey City.
Go On A Hike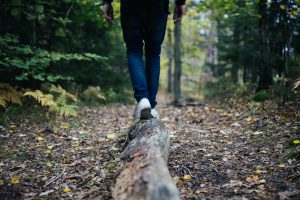 As the weather changes and so do the leaves, enjoy a beautiful hike outside with the family. This is perfect for families as you can pick what kind of trail you would like. It is a great way to get some fresh air and exercise as well and there are so many options to choose from. To help you find the perfect trail, we've created a list of the 10 Best Hiking Trails for Families Near Jersey City.
Take A Trip Nearby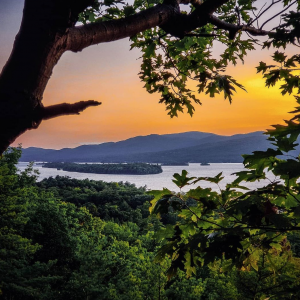 Enjoy the last bit of summer and heading into fall by visiting some of these places. We have compiled a comprehensive list of some of the coolest and most beautiful places to visit in New Jersey. There is a little something for the whole family! Check out the full list here. 
Enjoy A Meal Outdoors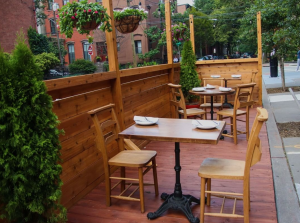 New Jersey is only allowing outdoor dining for restaurants, we have enjoyed sitting outside at our favorite food spots in this weather. We are not sure what will happen once the weather changes, but for now, make sure to enjoy food outdoors at a local restaurant in Jersey City. We have created a full guide for you here on the website. There are all types of cuisines and options for everyone! If you are specifically looking for restaurants that are kid-friendly, check this blog out.  
Ax Throwing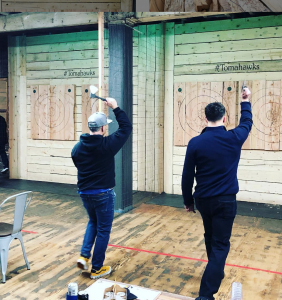 This is a really fun activity to do with friends, family, or even a date night! Axe Throwing sounds and looks a little crazy but it is a fun sport for everyone as well as something unique to do! Jersey City has a few places near it where they offer ax-throwing such as Tomahawks in Jersey City, Jersey Axe House or Bury the Hatchet that has various locations in NJ.
Go On A Drive-Through Safari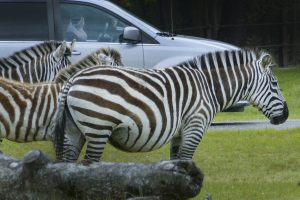 If you are interested in a fun socially distanced activity for the kiddos, drive through zoos would be perfect. The kids would totally enjoy this animal-filled experience with keeping safety in mind. Some of these options are over two hours, so you can always make a fun trip out of them if you want to go out of state or make it a weekend getaway! Make sure to check each zoo's information before you visit.